Kites take flight at Austintown park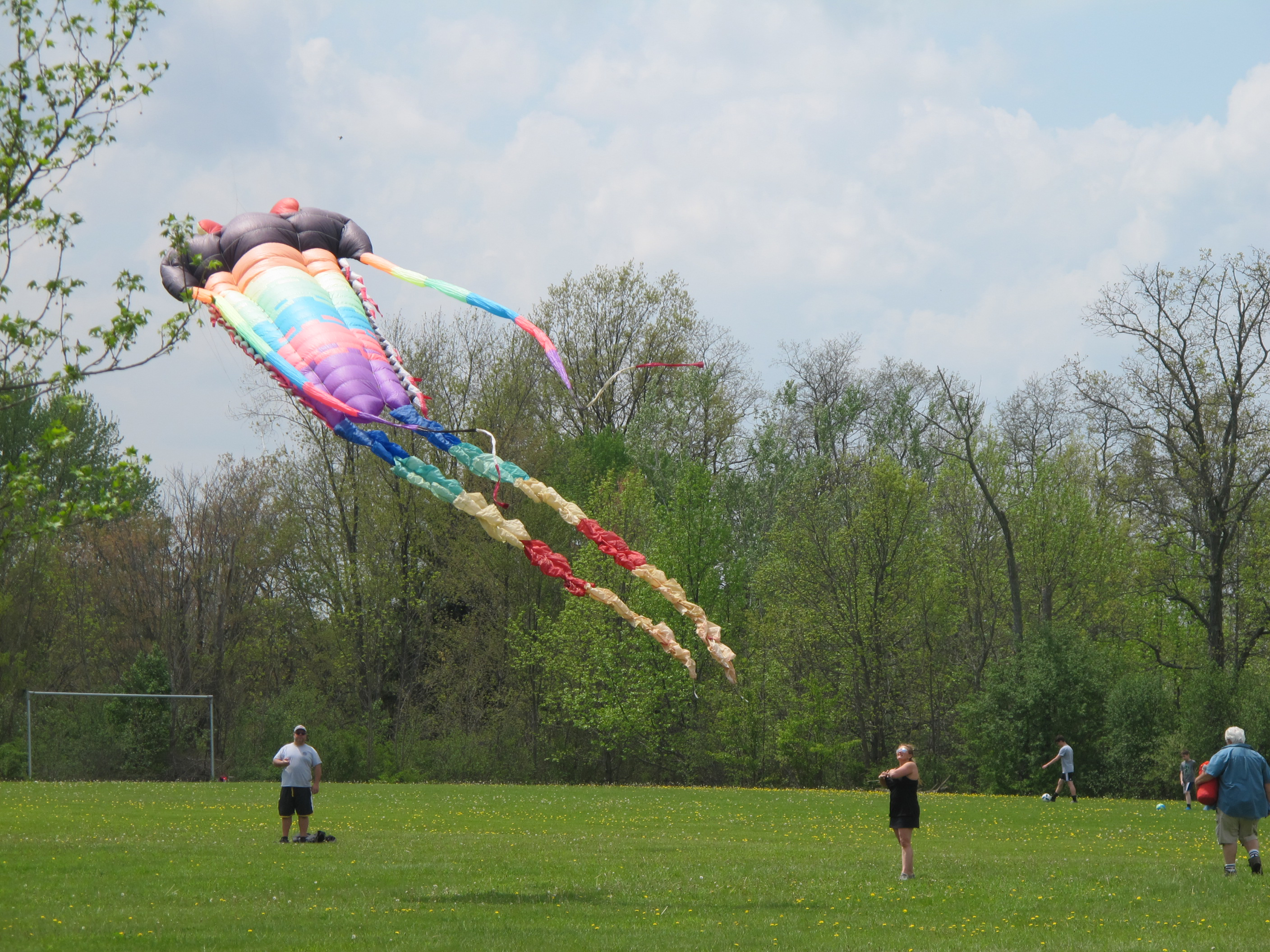 ---
By ALEXIS BARTOLOMUCCI
Families flew kites at Austintown Park in honor of the seventh annual Kids Shine 4 a Cure Kite Festival on April 30.
Brenda Rider founded the event seven years ago as a way to raise awareness for people with Autism. When Rider first started with A Way With Words Foundation, it was as a way to help with cancer children and patients. One day Rider met a child who had cancer and autism and it had opened her eyes to another issue.
"When we started the kite festival seven years ago it was something fun for kids to do. Kids of all ages and whatever ailment," said Rider.
The event is free and the money that is raised from the Chinese auction is used to purchase prizes for next year. Everyone who helps out with the kite festival volunteers their time to make everything come together.
Guests who attend can bring their own kite from home or get a kite that is provided for them at the festival. The volunteers spend their time putting together the kites in preparation for the hundreds of people who attend.
"We buy 400 and we run out," said Rider. "It keeps growing and growing."
Home Depot has partnered with the event for the last four years. Employees come and set up a tent with different materials for the children who visit to make a project to take back with them. The Austintown Fire Department brings a truck for the guests to explore and look at. There are also volunteers who cook food for guests who are hungry.
A one-mile walk called One Mile Matters takes place where participants are asked to bring a pair of shoes of someone they know who has autism. This is symbolic of "walking a mile in someone else's shoes."
The event is used to not just promote autism awareness, but to be aware of what is going on. People don't always know what is going on with the person next to them.
"It's a really fun event, the kids have a blast. A lot of them are autistic and a lot of them aren't, it's nice to blend them together," said Rider.
More like this from vindy.com