Chaney students host last show as official VPA school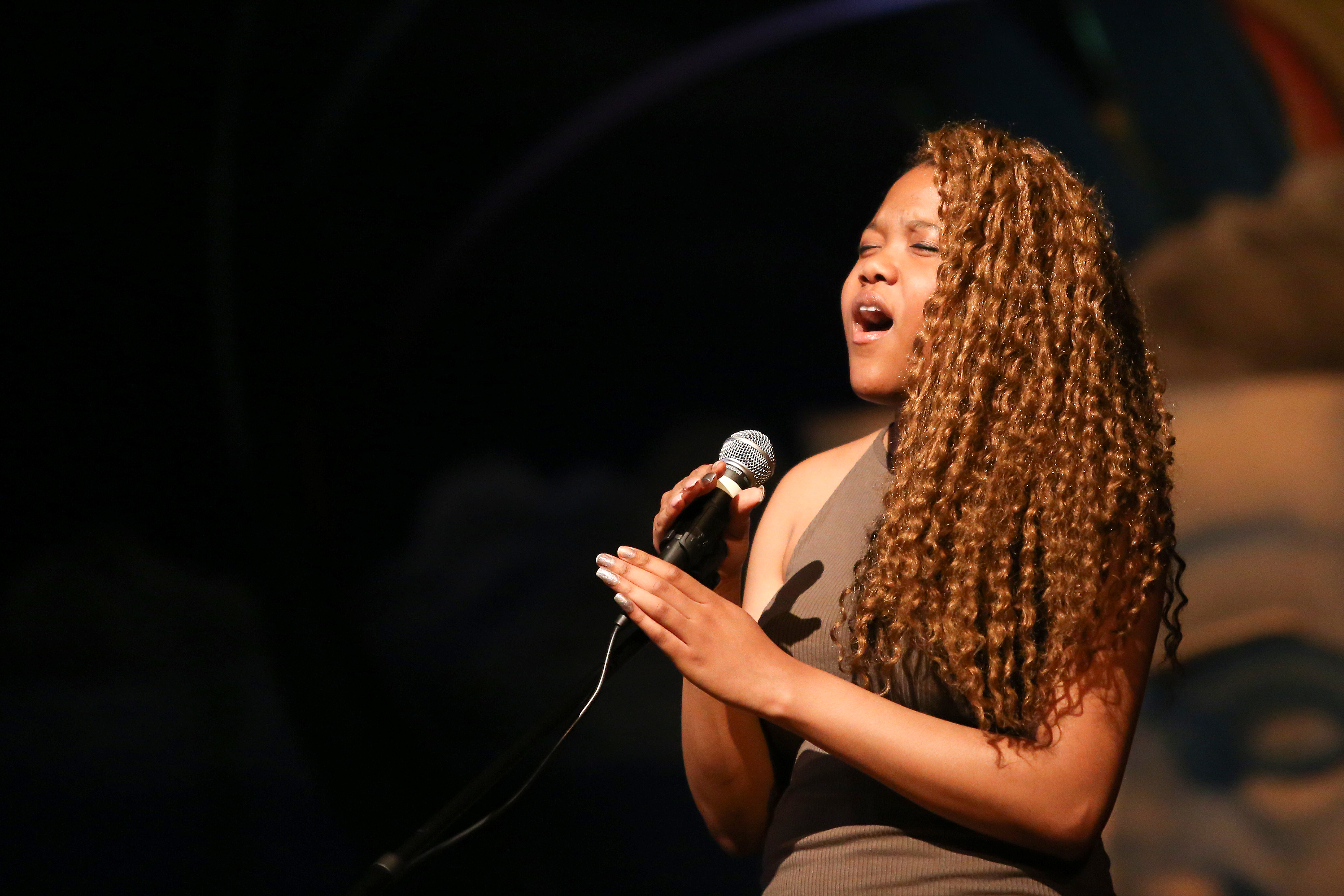 ---
YOUNGSTOWN
Chaney VPA students hosted their last performance Wednesday as the official Visual and Performing Arts School of the Youngstown City School District.
Tracy Schuler-Vivo, VPA coordinator, said this performance is not the last, however.
"We are excited about what the future holds," she said.
The future Schuler-Vivo referred to is CEO Krish Mohip's reconfiguration plan.
The plan will place students in prekindergarten through eighth grade into one of nine school buildings closest to their homes. Those school buildings then dedicate students to either East High School or Chaney. Chaney will lose its title as the only STEM/VPA school in the district because the opportunities of those programs will be put in every school.
The performance, titled "IMAGINE! every achievement begins with Imagination," uniquely symbolized the end of an era.
The performances included dramatic monologues, vocal music, instrumental music and dancing.
"You get to see original student compositions they wrote recorded and learned to accompany themselves and are performing out here on this stage – some of them for the very first time," Schuler-Vivo said.
That's what junior student Lashawn Hill said is so special about the spring performance.
"It was entirely inspired by students," she said.
To put it simply, junior student Tiaira Kpakima called the show "amazing."
"It's by far our best performance," said freshman student Keayri Heriot.
Antanasia Crockett, ninth-grade student and dance and vocal performer, said she loved what she was able to provide for this year's special show.
"I've been here for years, from sixth-grade until now, and I just love everything VPA has to offer," she said.
Jailenette Morales, freshman student, mirrored Antanasia's sentiment.
She said she's been learning instrumental music at Chaney VPA for years and is able to pick up new pieces easily.
"I can learn my music quick," she said.
Emotions ran high among students unsure as to where they will attend school in the fall.
"This is just my school," said ninth-grader and dance performer Da'Vaya Daniels.
For information regarding VPA contact Schuler-Vivo at 330-744-8830 or at Tracy.Schuler-Vivo@youngstown.k12.oh.us.
More like this from vindy.com