Forum addresses suicide signs and symptoms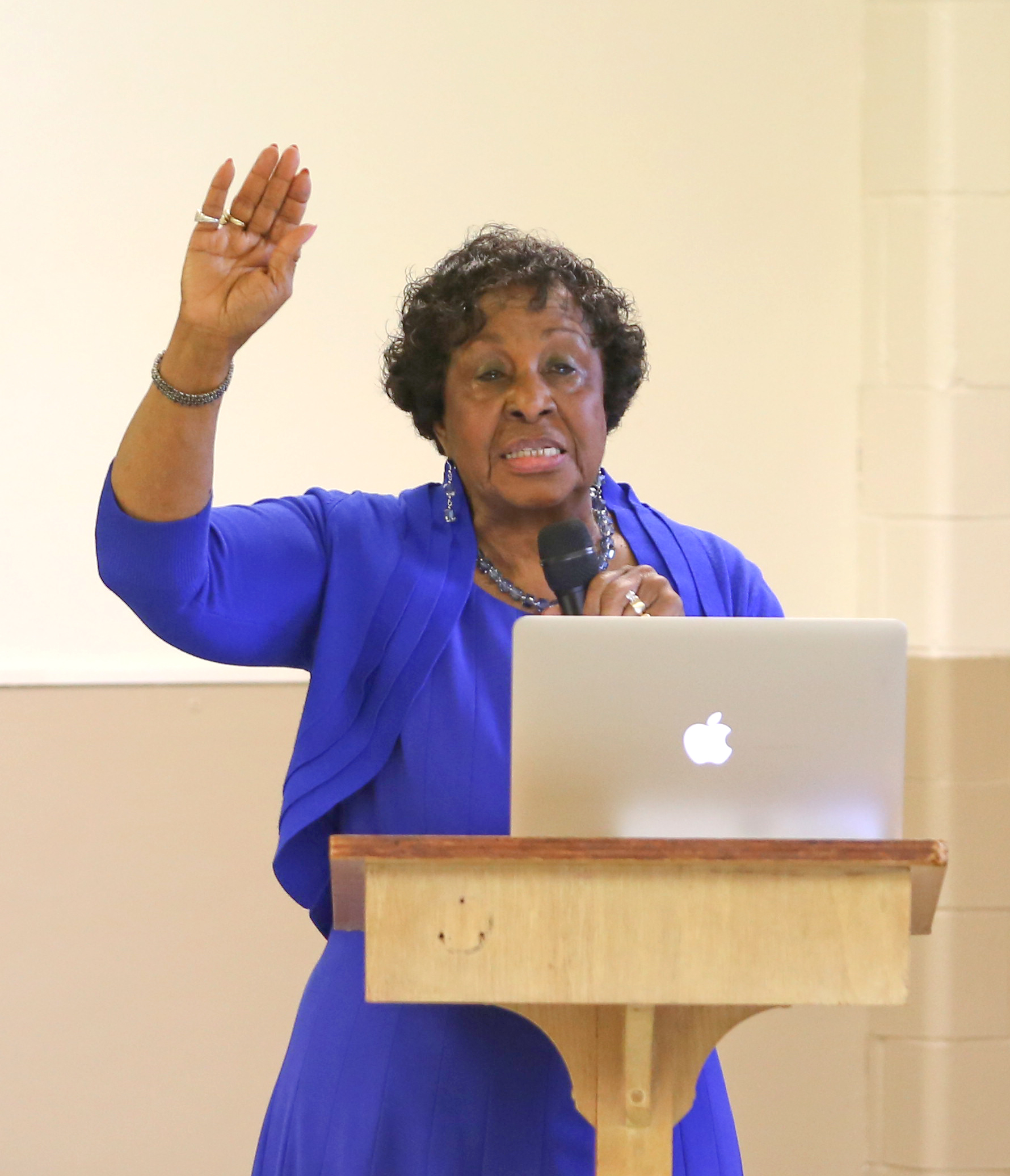 ---
By Sean Barron
WARREN
The Rev. Vincent Peterson tearfully recalled when, at age 13 after having returned home from playing in a football game, he found a disturbing note in his mother's bedroom.
A short time later, he learned she had been admitted to the hospital.
"I came home and saw my mom's purse with a letter that said, 'Take care of my three boys. ... I can't take it anymore,'" remembered the Rev. Mr. Peterson, pastor of Providence Baptist Church in Akron.
He was among those who offered testimonials related to and information on identifying warning signs and symptoms of suicide during Sunday afternoon's Pastors Community Forum at Second Baptist Church, 1510 Main Ave. SW.
Hosting the two-hour faith-based panel discussion was Vienna-based Teen Straight Talk, a 28-year-old Christian-oriented organization dedicated to equipping young people with spiritual values and morals.
His mother's suicide attempt spilled over into other areas of Mr. Peterson's life, first causing him to believe she didn't love him and, decades later, impacting his marriage, the pastor explained to an audience of about 60.
"Suicide has a residual effect. The collateral damage will affect everyone," he said, adding that suicide "is the permanent answer to temporary problems."
Mr. Peterson, who also had a 30-year career in law enforcement, including as a police officer and a crisis negotiator, recalled having negotiated with an armed man whose family he knew and who was considering jumping 400 to 500 feet from a bridge in West Virginia. After saying a prayer, he tried to get the man to focus on how such an act would affect his children, a move that saved the man's life.
That incident points to the ambivalence many who contemplate suicide experience, because part of them wants to die, yet they are looking for help and a way out, he said.
Thoughts of suicide also were recurring for Sister Francine Vazquez of Union Baptist Church in Youngstown.
What started as a normal childhood morphed into a life of abuse at the hands of her parents and being bullied from elementary through high school, a tearful Sister Vazquez said in her testimonial. At one point, her father held a gun to her mother's head, she remembered.
"I said, 'Daddy, don't do it; daddy, don't do it.' I stopped him from killing my mother," Sister Vazquez said, adding her mother began to drink heavily and became abusive.
After years of bullying and torment as well as physical and emotional abuse, her anger and self-blame continued to build. She ran away from home and, at one point, jumped from a roof in an effort to kill herself, said Sister Vazquez, who also endured physical abuse from her first husband while she was pregnant.
The saving grace, however, was attending church, something her mother encouraged and that changed her life, enabling her to eventually forgive and love her wrongdoers while becoming spiritually and emotionally stronger, she continued.
"I felt I had a chance at life," said Sister Vazquez, who also advised victims of bullying to report it.
Succumbing to pressure to measure up to others' expectations and living with unreasonably high worldly expectations often can lead to depression, anxiety, a sense of hopelessness and a greater strain on relationships. All of that can be among the triggers for suicidal ideations or attempts, some of the panelists noted.
"We live in a superficial and shallow world where everything is about what you see and what you have," said the Rev. Todd Johnson, pastor of Second Baptist.
The Rev. Mr. Johnson, whose family lost a relative to suicide, explained that killing oneself often causes loved ones to shoulder the burden of wondering what signs were missed as well as what could have been said or done to prevent the act.
Complicating matters further is that some young people take on others' pain and problems as their own, which can lead to guilt and unnecessary hardship, he said.
The first step in helping someone who's suicidal is to discuss the topic openly and honestly, despite how uncomfortable that approach might be, explained Sister Mary Duke, Teen Straight Talk's executive director.
"It is like the pink elephant in the room: Everybody is looking at it, but nobody wants to talk about it," she said.
It's also important not to dismiss those who express such thoughts or make statements of feeling depressed or hopeless, noted Dr. Sherri Harper Woods, a counselor with Mind, Body & Soul of Warren.
One technique she uses is to determine where the person currently is emotionally, then ascertain previous thoughts regarding suicide and help the person see what the future can look like.
Another is to find out the person's feelings on a scale from 1 to 10. A "10" means being filled with hope; a "1" denotes none, she explained.
"I let them scale, and the closer they are to that '1,' the more concerned you want to be," Harper Woods said.
In addition, she tries to encourage her clients to imagine how their situations can be different, in part by helping them recreate happier times and empower them to explore options that can work – even expressing anger toward God, Harper Woods noted.
"Remove the religion and work on the relationship," she added.
Making additional remarks was the Rev. Joseph Walker, pastor of Restoration Christian Church in Warren.
Those considering suicide or who know someone who might be at risk can call the National Suicide Prevention Lifeline at 800-273-TALK (8255), or Help Hotline Crisis Center Inc. at 330-747-2696. Help Hotline is available 24 hours a day, seven days a week.
More like this from vindy.com