OD: Crime, public health issue, or both?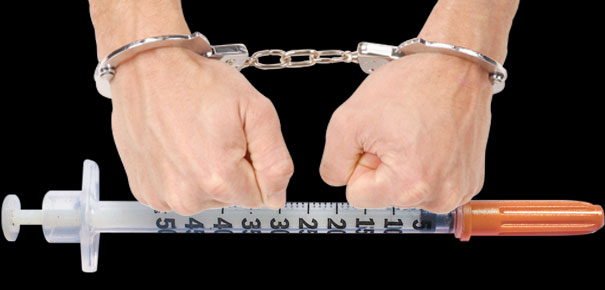 ---
By JORDYN GRZELEWSKI
jgrzelewski@vindy.com
YOUNGSTOWN
Boardman Police Chief Jack Nichols

Video
Are drug overdoses a crime, a public health issue, or both?
As overdose rates in Ohio soar, law-enforcement officials and addiction activists are reaching different answers to that question.
A state law that went into effect in September shields overdose victims and those who call 911 from misdemeanor drug-possession charges. But frustrated law-enforcement officials – here and elsewhere – have begun charging overdose victims with crimes such as inducing panic as a workaround to the law.
Police in Washington Court House, Ohio, between Columbus and Cincinnati, are now facing a challenge from the American Civil Liberties Union. The ACLU has publicly called on the Washington Court House police to stop the panic charges. The city defends the policy as a way to save lives and get help for addicts.
The ACLU argues that it is never appropriate to charge overdose victims.
"We feel that drug use and drug overdoses are a tragic problem in Ohio. What they are is a health care issue, not a criminal issue," ACLU staff attorney Elizabeth Bonham said. "What we see time and time again, when these folks overdose and they enter the criminal justice system, they aren't able to get the health care treatment they need, and instead enter a cycle of incarceration or a cycle of debt that they can't get out of."
In the Youngstown area, if you overdose and call for help, whether you get charged or not for a crime depends on where you overdose.
The Vindicator talked to many area officials about charging people after they overdose. Many believe police and prosecutors should be aggressive in their pursuit of charges, while some believe law enforcement is not an effective way to deal with addiction.
All agree on this:
There is a severe problem.
In Ohio, an average of eight people per day die of overdoses, according to 2015 data (the most recent year for which data are available). That number almost certainly is higher now, with 2016 and 2017 on track to exceed previous records.
The situation is no different in the Mahoning Valley. Mahoning and Trumbull counties are in the highest tier of overdose-death rates in the state. In March alone, Trumbull County recorded 189 overdoses (fatal and nonfatal), the highest monthly rate the county has ever had.
When an overdose call comes in, police and fire officials respond. In many communities, it's an ever-increasing number of overdose calls.
"Now, it's virtually every day," said Boardman Police Chief Jack Nichols. "We get calls in parking lots, and restrooms, and restaurants, and homes, and basements, and front yards, and back yards, and park benches, and church parking lots. There's somebody passed out in a car, and our guys go and find somebody passed out with a needle in their arm, or their foot, or some other place."
TO CHARGE OR NOT
In some cases, Boardman police later will charge those overdose victims with crimes such as possession of drug paraphernalia, a misdemeanor offense that can result in a jail sentence and/or fine.
"Where charges are appropriate, we always file them," said Nichols.
Youngstown Police Chief Robin Lees said his department charges people during an overdose call only if they find drugs, drug paraphernalia such as needles or burnt spoons, or if they have an outstanding warrant.
Otherwise, Lees said, no charges are filed.
"We don't charge people for seeking medical treatment," Lees said.
Campbell Police Chief Dennis Puskarcik said the department does not have a formal policy outlining when to criminally charge overdose victims. It's a case-by-case situation, he said, when police officers decide whether to charge people.
"We want people to get the help that they need," Puskarcik said. "Being a good policeman is not about putting people in jail. Being a good policeman is about helping people stay out of jail."
Canfield, too, has no blanket policy for charging people, Police Chief Chuck Colucci said.
"The No. 1 priority is attempting to save somebody's life," he said. "From there, it's a case-by-case scenario."
He added that the Good Samaritan law has not impacted the department.
Austintown police do everything in their power to get overdose victims into the court system.
"We treat every overdose as a crime scene, and we will continue to do that," said Austintown Detective Lt. Jeff Solic, who leads the Mahoning Valley Law Enforcement Task Force.
While the Good Samaritan law protects those who overdose from misdemeanor possession charges, Solic said Austintown will charge those who overdose with inducing panic or other crimes that may arise. It's a practice akin to what the ACLU is protesting in Washington Court House.
"We charge based on whatever we can based on the law," Solic said.
Solic's philosophy is not so much to punish addicts, he said, but to get them into the system to stop the chain of enabling. The judicial system can serve as an outside intervention or a wake-up call.
GOOD SAMARITAN LAW
The Good Samaritan law, which prevents that intervention, is lunacy, Solic said.
"It's kind of like somebody's playing Russian roulette and instead of putting one bullet in the chamber, you're putting three," he said.
The law provides immunity to people who call 911 in the event of an overdose, as well as the person who overdosed. The intent is to curb overdose deaths that occur when someone fails to call 911 because they believe they or the victim will be arrested.
"While we try to tackle the overprescribing, the addictive nature of opioids, how it leads to heroin, all the things we are learning about – in the meantime, we need to save lives," former state Rep. Denise Driehaus of Cincinnati, D-31st, who sponsored the legislation, said last summer when the bill was signed into law, according to the Columbus Dispatch.
Immunity is available only two times, and is not available to people on parole. The law also allows medical professionals to share the name and address of the person who overdosed with law enforcement.
Critics of the law have said that it contains too many holes to be effective. Others, such as Solic, believe it goes too far.
Trumbull County's two biggest police departments – Niles and Warren – say they both charge abusers with drug-related offenses when they overdose.
Niles Police Chief Jay Holland said his officers charge people who overdose with paraphernalia and drug-possession charges when the evidence is there.
"In most cases, the friends or family get rid of the drugs, and we don't find much of anything," he said.
Traci Timko Sabau, a Warren prosecutor, said Warren police officers charge people with drug paraphernalia and drug possession whenever the evidence of those crimes is found, and the Good Samaritan law rarely comes into play.
The Good Samaritan law doesn't provide immunity on drug-paraphernalia charges, and very few people qualify for immunity for drug possession because it's not available to people on probation or parole, Timko Sabau said.
If someone who has overdosed is found with drugs, the drugs are sent to a lab to be analyzed. In two or three months, if the result is positive, charges are filed, Timko Sabau said.
The Warren Police Department keeps records of every person who is administered the opiate-reversal drug naloxone. The records indicate whether the person receiving the drug lived or died and whether he or she was charged with anything.
A three-month sample from mid-2016 shows that 13 of 35 people revived with naloxone by police officers were charged with either possession of drug paraphernalia or drug possession. Some were charged with both.
In the cases of the people not charged, there frequently was an explanation that there were no drugs or needles found with the person.
OTHER CONCERNS
But the Warren Law Department has bigger concerns relating to people who crash their vehicle because of drug abuse. They are preparing protocols for police officers so that they know how to properly charge someone in such situations.
Timko Sabau says the public doesn't realize how often such crashes occur, but she handled five cases of drug-abuse-related OVI cases in one afternoon in Warren Municipal Court recently.
The Good Samaritan law does not provide immunity for people who commit crimes driving their vehicle while drug impaired.
She's not aware of anyone causing a fatal accident because of opiate impairment, but there have been many examples of people having crashes because of it.
The Warren Police Department was able to provide three reports from this year in which a person suspected of being impaired by an opiate was involved in a car crash. "The part of heroin addiction that should concern people is that they are driving to get heroin, shooting it up as soon as they get it and driving on the brink of death and crashing into people and things," she said.
Many law-enforcement officials readily acknowledge that whatever their approach, they alone can't turn the tide of the opioid epidemic.
"For the years I've been chief, I've always said we can't arrest our way out of it," Nichols said. "We could fill up that jail 10 or 15 times over, and I don't think it would have an effect. Most of the people that are addicted, whether they've been in there 10 days or 20 days or 60 days or six months, they go right away and go back to the addiction – because the sickness is still there."
Staff reporters Joe Gorman, Sarah Lehr, Ed Runyan and Justin Wier contributed to this story.
More like this from vindy.com