Students explore STEM stations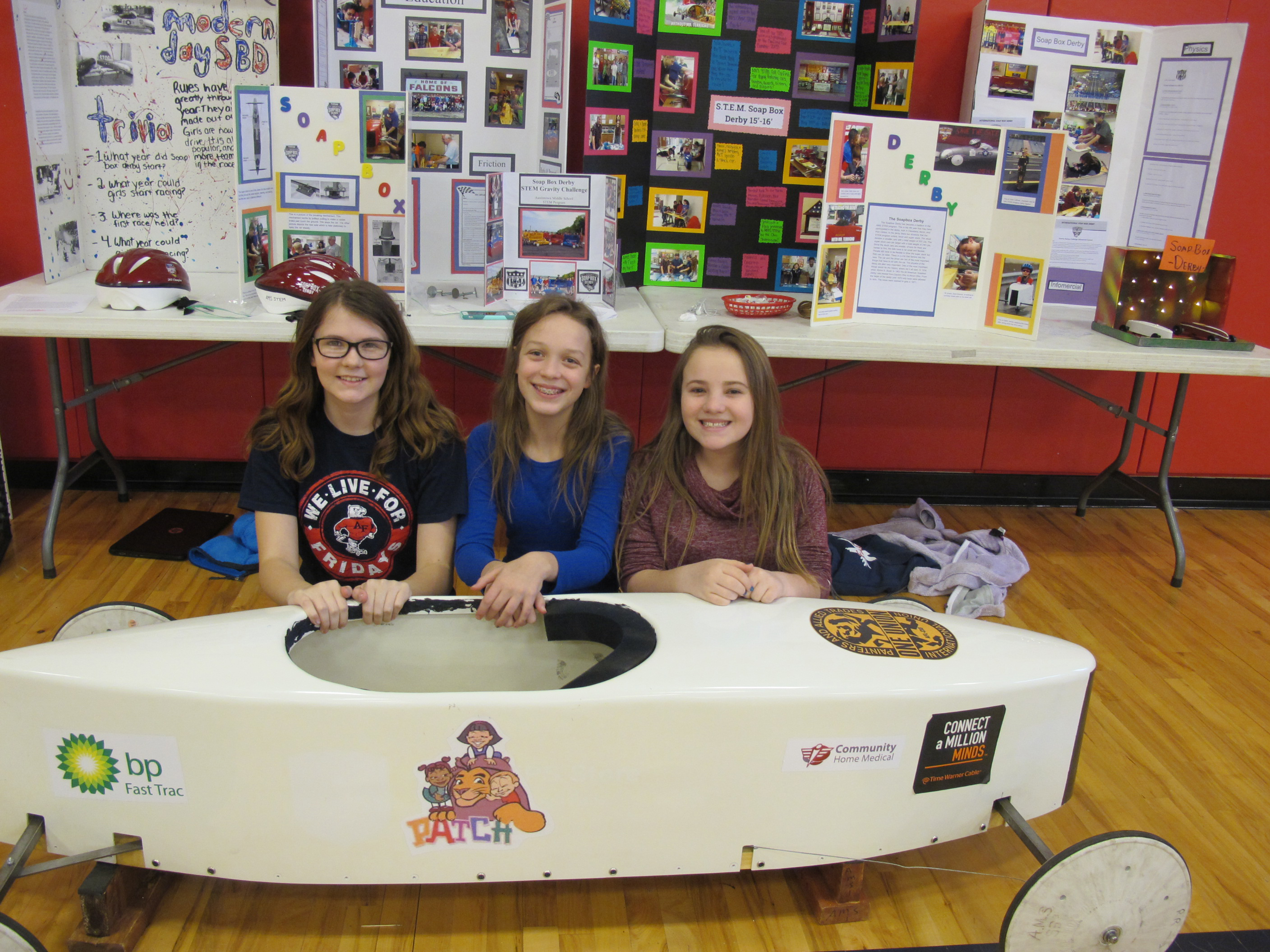 ---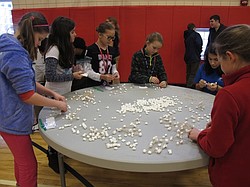 Photo
Neighbors | Alexis Bartolomucci.Fourth-grade students made bridges out of marshmallows and toothpicks during STEM Day at Austintown Intermediate School on March 7.
By ALEXIS BARTOLOMUCCI
Austintown Intermediate School fourth-grade students had the opportunity to learn about the STEM program on March 7.
STEM students from Austintown Fitch High School and Middle School created STEM stations at the Intermediate School for the fourth-grade students to explore. The AIS PTA worked with Danielle Chine, STEM Instructional Coach, to put the event together. There were 15 classes, almost 400 fourth-grade students, who came to explore the stations.
"They all love it. They say it was the best day ever and they wanted to stay all day," said Chine of the AIS students.
This is the first year the that AIS PTA has hosted a STEM Day at school for the fourth-graders. The Fitch and AMS students have been working on different projects to put on display for the fourth-grade students to engage with. There were stations for students to create their own slime, play with snap kits, control a robot and many others.
"This is our windmill and it's teaching the kids about how windmills generate energy," said seventh-grader Emma George.
Several of the fourth-grade students said being about to see and interact with the projects made them interested in joining STEM when they go to middle school.
At each station, there were STEM students to explain to the AIS students what the different projects were and how they worked.
One of the favorites was the augmented reality sandbox that was created in collaboration between the technical director, Fitch STEM students and the maintenance department. Students could shape the sand which then became augmented in real time by an elevation color map and simulated water.
"I think the sandbox was cool, it was really entertaining," said fourth-grader Colin Bakos.
"I don't think I could ask for a better day, I'm so proud," said PTA President Patty Herman.
Austintown Middle School will be hosting their STEM Showcase on May 3 for anyone to come and explore.