McLaren Vale region is stunning region – visually and for wine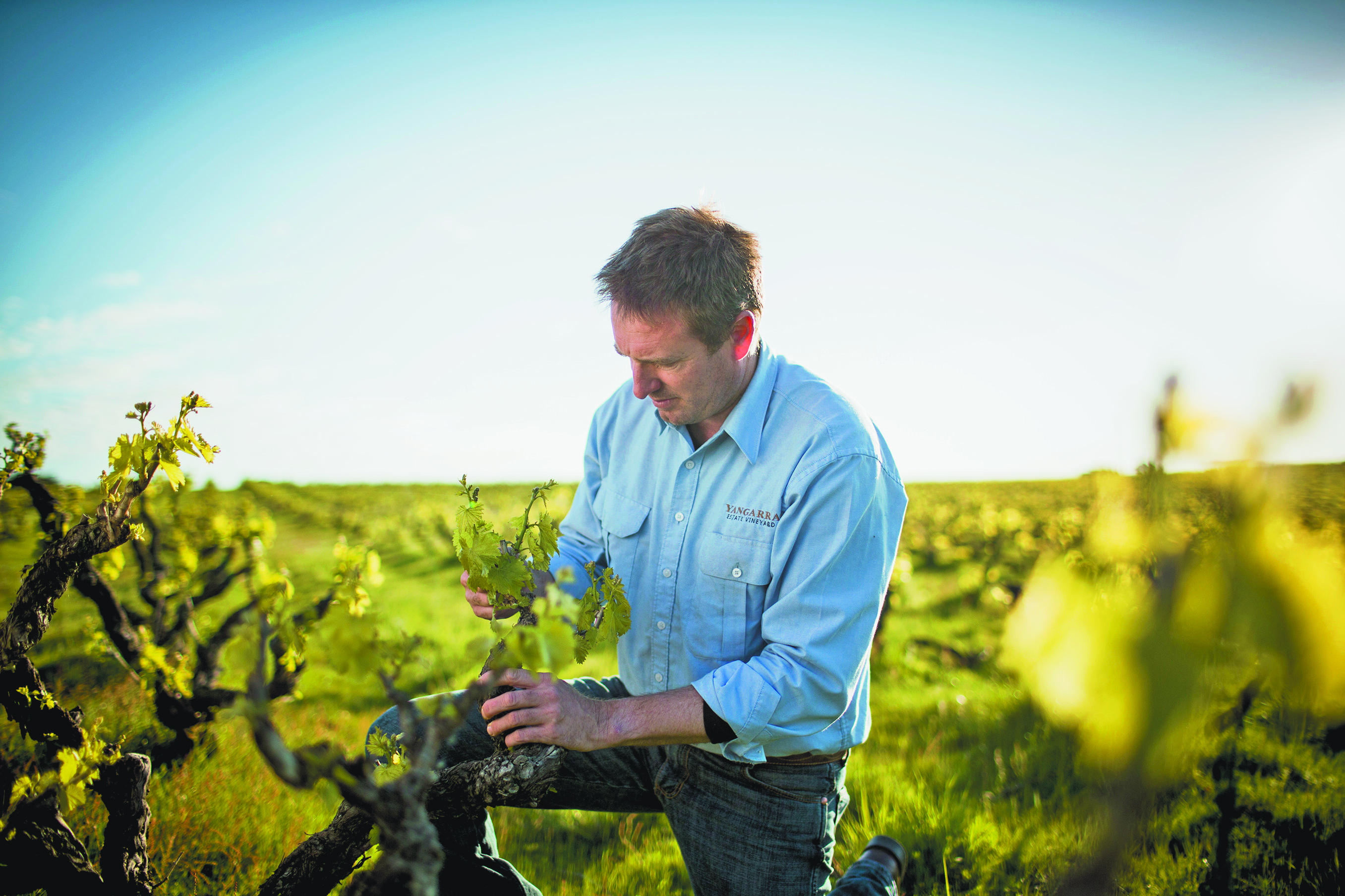 ---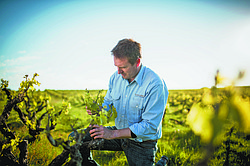 Photo
Peter Fraser, who won the 2016 Australian Winemaker of the Year Award, at the Yangarra Winery in Australia's McLaren Vale region.
By Brian Fry
This article is the first of four print features and six blogs based on my recent trip to Australia, New Zealand and Japan. My experience in these countries was very valuable in my understanding of their wine and food culture.
I was particularly impressed by what I saw at Yangarra Winery, and I had the incredible opportunity to interview and taste with their winemaker, Peter Fraser, who won the 2016 Australian Winemaker of the Year Award.
Australia's McLaren Vale region is the most visually stunning wine region I have ever visited. Its climate and topography are greatly influenced by the Pacific Ocean on the country's southern tip. You can taste and stroll through vineyards, then jump in the car and be swimming at the beautiful Port Willunga Beach in 15 minutes.
Most McLaren Vale vineyards are quite close to the coast. Yangarra Winery sets itself apart from the rest of the region by being slightly more inland, a fact that is clearly visible when looking at a map of the region's wineries. Fraser feels their vineyards offer something special.
"In the early days, we felt we had a great place to plant and cultivate the Southern Rhone [France] varietals, particularly Grenache," Fraser said.
Though many of the regions producers offer 15 to 20 varieties in their portfolio, Yangarra decided to take a little different path and try to make sure their wines reflected the unique terroir.
"It was a commitment to take a more European approach. We wanted to be really focused on what we can do well here. We are a little more influenced by the Adelaide Hills' being more inland, so we ripen a little later, which gives us some flexibility and the chance to produce some great wines."
Fraser gave me a detailed geologic breakdown on the Yangarra soil structure, which is unique for the region and lead to the decision to plant and focus on Grenache and the other Rhone grapes.
"We have a red ironstone soil with white silica sands over the top. This is a wind-blown sand, so it is mostly silica which is neutral and doesn't influence the viticultural process."
The understanding of site and soil made Yangarra the early champion of premium Grenache and Grenache-based blends. They were about five years ahead of most other McLaren Vale wineries in their planting, which has given them the lead in producing some wines of tremendous quality, as their vines are older than most.
The winery and Cellar Door (Australian for tasting room) were the most impressive of any I visited in the region. The winery construction was completed in 2010 and allowed Fraser to fully maximize the vineyard's capabilities.
"We are very fortunate to have the investment from the Jackson family [Yangarra is owned by US-based Jackson Family Estates] to give us a facility that we felt matched the capabilities if this incredible site. We have seen good progression on our vintages over the years, and we are very optimistic on our future prospects."
I tend to agree with Fraser's optimism for the future and the success of his wines in the present can't be denied. Fraser earned Australia's highest winemaking honor as the 2016 Winemaker of the Year. He was quick to credit his entire team, saying several times that "we won the award" during our interview.
Here's a look at three Yangarra wines I enjoyed during the tasting, and all of these are available in our Valley:
2014 Old Vine Grenache: Wild black cherry with fine, drawn-out, tapering tannins with savory hints of bay leaf and juniper.
2015 GSM Red Blend: Bright and fragrant aroma with red and blue fruits, Shiny and fresh with silkiness and layers of flavors that will continue to develop with aging.
2014 Whole Bunch Shiraz: Flavors of dark berries with firm, tannic structure. Very suitable
for drinking now, and will continue to soften and develop three to five years.
Valley residents are welcome to attend a tasting and seminar I'm hosting April 6 that will provide a detailed tasting and interactive presentation based on my interview with Fraser.
You can read much more about my trip, including five blogs with more to come, at vindy.com/weblogs/drinks.
More like this from vindy.com