Preserve scenic lake, Woodside Lake dam buyer urges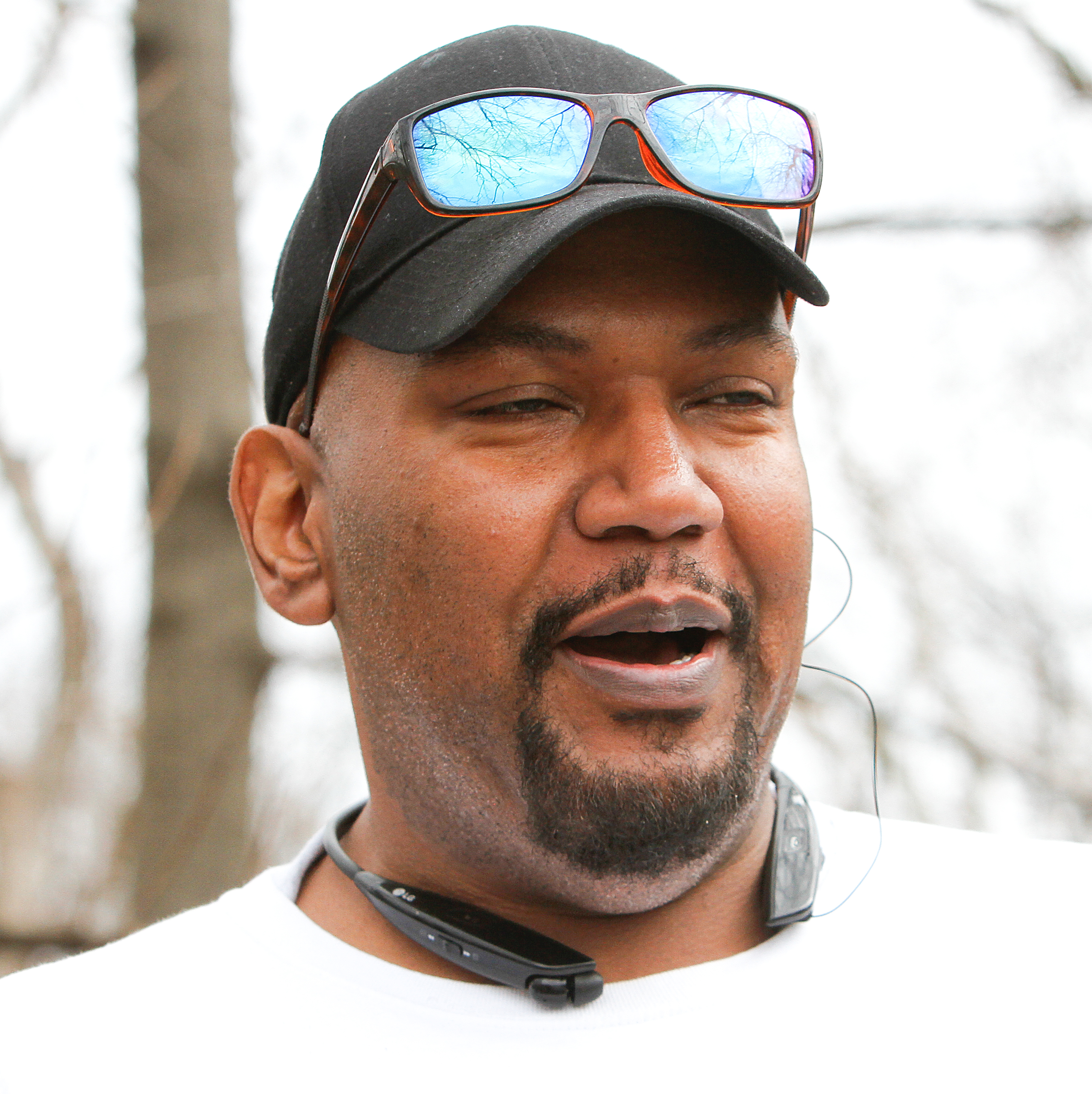 ---
Woodside Lake is a valuable
scenic asset that should be preserved, but dam-repair costs must be kept affordable, said the general contractor who bought the crumbling dam and part of that lake for $50 in last week's Mahoning County auditor's auction.
"It needs to be done," James I. Salter II said of the dam repair, which he estimated should cost between $150,000 and $200,000.
"If we drain it [the lake], and it's breached, it's going to be a mud hole, and it's going to stink. You're going to kill fish," he said of what would occur if the dam is breached.
"You've got wildlife out here that live on the lake, and it's just a shame to see something like this go away," Salter said in a Monday interview atop the dam.
As to why he bought the parcel, including the dam, at the March 1 auction, where he was the sole bidder for this property, he said: "It was $50. You can't go wrong."
As for dam repair, he said, "I would work with anybody that would be helpful in this area and had expertise, but we've got to do it economically."
Salter said he may donate the 9.63-acre property he bought, which includes the dam, to the adjacent Wedgewood Park Evangelical Church on Meridian Road, or to another church, for possible use as a venue for picnics and other church functions.
The church office was closed, and nobody was available at the Meridian Road church to comment when a reporter visited the premises Monday.
Salter said he believes late summer would be the best time to fix the dam.
"Naturally, the water's not going to go down, probably until closer to the end of summer, and it would be easier to drain and less water to drain," from the lake at that time to facilitate the dam repair, he said.
One of the lake's neighbors, who Salter declined to name, however, has already installed plastic drain pipes at the dam to lower the lake level and take water pressure off the dam until it can be fixed.
"The dam and its spillway are in poor condition; and steps must be taken to repair the dam within the next year before conditions worsen," Andrew D. Ware, acting water resources chief at the Ohio Department of Natural Resources, warned the office of County Auditor Ralph Meacham in an Aug. 4 letter.
That letter followed the state's April 19 safety inspection of the dam.
Salter said he hopes the lake's neighbors help pay for the dam repair.
"This is a beautiful asset for our community," said Salter, who is not a lakefront homeowner, but owns Salt of the Earth Construction Services.
"All of our property value could go down by a third, or even half, if the lake is drained," Joe McHenry, of Edinburgh Drive, wrote in a Feb. 13 letter to his 32 fellow lakefront homeowners.
With Craig Mulichak, an engineer with MS Consultants of Youngstown, quoting an engineering cost not to exceed $84,900, and McHenry estimating the actual dam-repair cost at $250,000, McHenry estimated a total cost of $334,900.
He suggested homeowners could share in that cost based on their property values, with the owner of a $200,000 home contributing $20,294 and the owner of a $75,000 home contributing $7,602.
Salter urged people interested in the dam repair and lake preservation project to contact him at his company's local office: 2525 Arkwright Ave., Youngstown, OH 44502.
More like this from vindy.com