Y'town voters may have a chance to embrace nonpartisan elections
Published: 6/16/17 @ 12:00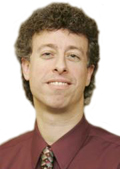 By David Skolnick (Contact)
There are two petitions being circulated for the November general election ballot that would bring huge changes to the city of Youngstown if approved by voters and found to be constitutional.
Those seeking to get the measures on the ballot need at least 1,259 valid signatures each from registered city voters for consideration.
One issue is once again an effort to ban fracking in the city with a new twist to restrict the city from using water and wastewater money for economic development projects.
This column focuses on the other proposed ballot measure.
The proposal would eliminate political-party primaries and replace them with nonpartisan ones in which the top two vote getters meet in the general election.
It would also restrict political contributions to only $100 per ballot measure and candidate with those funds coming from only registered city voters. It would ban corporations, labor unions, political action committees, political parties and campaign funding entities from making contributions.
This charter amendment would attempt to take politics and money out of Youngstown elections.
There are plenty of cities and villages in Ohio – Campbell and Sebring in Mahoning County are among them – that have nonpartisan runoffs with the top two finishers meeting in the November general election.
The goal of the Youngstown initiative is to have open primaries rather than just a Democratic one in which only those who are party members or want to be labeled as Democrats get to vote.
It likely would increase primary voters turnout – at least in years with competitive races.
But it doesn't stop political parties from playing a key role in elections and could actually discourage independent candidates from seeking elected office, most notably mayor.
Republicans haven't been a factor in Youngstown politics, besides former 3rd Ward Councilman Richard Atkinson, in at least 20 years. There hasn't been a Republican primary for a city office during that time and likely longer.
Those who run as independent candidates, particularly for mayor, do so as a strategy and not because they aren't Democrats.
The only independent mayoral candidate in the past 90-plus years to win was Jay Williams in 2005. Williams, a Democrat, did so by avoiding a seven-man party primary for the open seat that included six prominent political figures.
Instead, he ran in the general election as an independent. Yes, it was a six-person November race, but the only elected officeholder and legitimate contender in that election was Robert F. Hagan, then a state senator and the winner of the Democratic primary.
DeMaine Kitchen, also a Democrat, tried to repeat Williams' success four years ago when he decided to run as an independent candidate for mayor. He lost to John A. McNally, who won the Democratic primary earlier that year.
Kitchen had previously been elected as a Democrat to represent the city's 2nd Ward and made a political comeback this year winning the Democratic primary for council president last month. He faces no challengers in the general election.
The two leading independent candidates for mayor in this year's Youngstown mayoral election – Sean McKinney and Janet Tarpley – are longtime Democrats.
A check of their voting records with the Mahoning County Board of Elections shows they voted in the Democratic primary every year going back a decade except in 2011, when there wasn't a primary for either of them to cast a ballot, and last year during the presidential primary.
Also, Tarpley has run three times as a Democrat, winning her council seat twice and losing an Ohio House primary.
It's hard to say how many of the independent candidates over the last few elections would have run for office if the system was changed to the proposed nonpartisan runoff.
As for the other part of this proposal, restricting who can give political contributions could be an issue.
There are restrictions on some elected positions – primarily on federal and judicial positions – though Youngstown mayor and members of city council are not among them.
But restricting who can give money in city races is something that almost certainly would face a legal challenge as it could be seen as conflicting with constitutional rights.
The proposal also allows city residents to speak openly at all public government meetings, including city council, without having to register or seek permission.
Right now, council rules have restrictions on allowing people to speak as well as limiting the amount of time they can talk and permitting them to only talk at the start of these meetings. Also, requests must be in writing and be submitted to council in advance in order to be considered.
It's a rather archaic system that stifles citizen participation.
But speaking "openly" is open to interpretation.
If it means that residents can interrupt meetings to give their opinions without any restrictions or adding anything productive, city government meetings will devolve into chaos and last for hours.
If it means residents can give input into government proceedings in a constructive way, it will be a good thing.
But who will decide what "openly" means if the charter amendment passes?
Don't Miss a Story
Sign up for our newsletter to receive daily news directly in your inbox.