Boardman woman accused of taping child to chair faces additional felony charges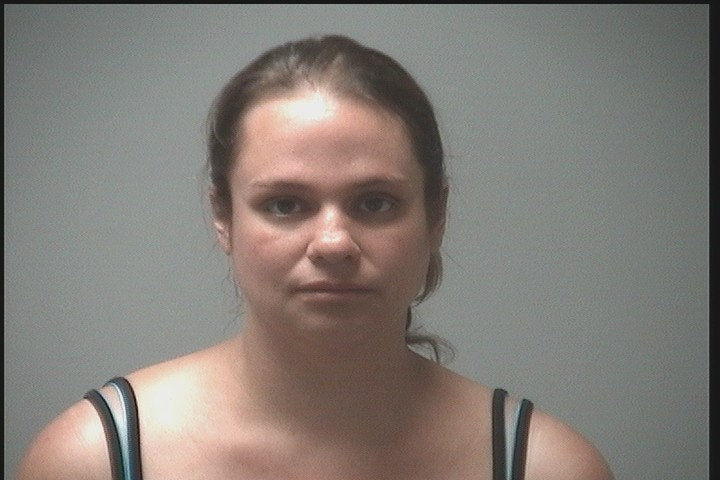 ---
BOARDMAN
A township woman accused of child-endangering after police said she duct-taped her 11-year-old son to a chair now faces two additional felony child-endangering charges.
Township police said their investigation into a June 5 incident in which the boy was found home alone and taped to a chair in the basement, uncovered additional evidence connecting Susan Malysa, 32, of Roche Way to previous incidents involving the child.
Police said they observed other injuries on the child when he was taken to a hospital after the duct-taping incident.
One of the charges stems from an April 20, 2016, report in which the child told a school counselor his mother, Malysa, "had been hitting him with a hammer as a form of discipline," according to a police report.
The child told police Malysa had been doing that for several months whenever he misbehaved, such as "not doing his homework or studying." A police report documenting the allegation notes Malysa denied it and told police the child's injuries were due to roller-skating and bicycle accidents.
At that time, the child was removed from Malysa's custody and placed in the custody of another relative, according to the report.
Last Monday, police were called to Malysa's home after someone called to report finding the child taped to a chair in the basement while Malysa was at the YMCA with another child. When police arrived, they reportedly found the boy sitting with his legs taped to the metal chair, his arms taped together, and his mouth taped shut. Police located Malysa at the Davis Family YMCA's pool and arrested her there.
She appeared in Mahoning County Area Court here Tuesday for a hearing on the case, in which all three charges are now combined. Malysa waived her right to further hearings in that court, and the case will be bound over to a Mahoning County grand jury for review.
Judge Joseph M. Houser OK'd her release from jail, on electronically-monitored house arrest. She is not allowed to have contact with her children, and Judge Houser warned her that her bond would be revoked if she had any contact with the purported victim.
Also appearing in court on child-endangering charges Tuesday were Lisa McQuiston, 31, and Bryan Dedon, 35, both of Struthers. They are charged with misdemeanor counts of child endangering in connection with a suspected drug overdose reported Monday.
According to a police report, police were sent to a U.S. Route 224 dollar store about 10:45 p.m. in reference to an overdose.
Emergency medical workers reportedly revived Dedon, who was found unresponsive in the driver's seat, with the opioid-overdose antidote Narcan.
Police reportedly observed a woman, McQuiston, leave the passenger seat holding a young child. There also was another child in the vehicle, police said.
An officer who is trained in drug-use recognition reported McQuiston exhibited signs of drug use as well, such as struggling to stand up, sweating and having constricted pupils.
After first telling police she and Dedon had taken their two children to the park and had gotten sick because of the heat, she reportedly admitted she and Dedon had both used heroin.
A relative took custody of the children.
In addition to the child-endangering charge, police cited Dedon for operating a vehicle while impaired and driving under suspension.
At their arraignments, Dedon and McQuiston pleaded not guilty.
More like this from vindy.com