Princess attends special library program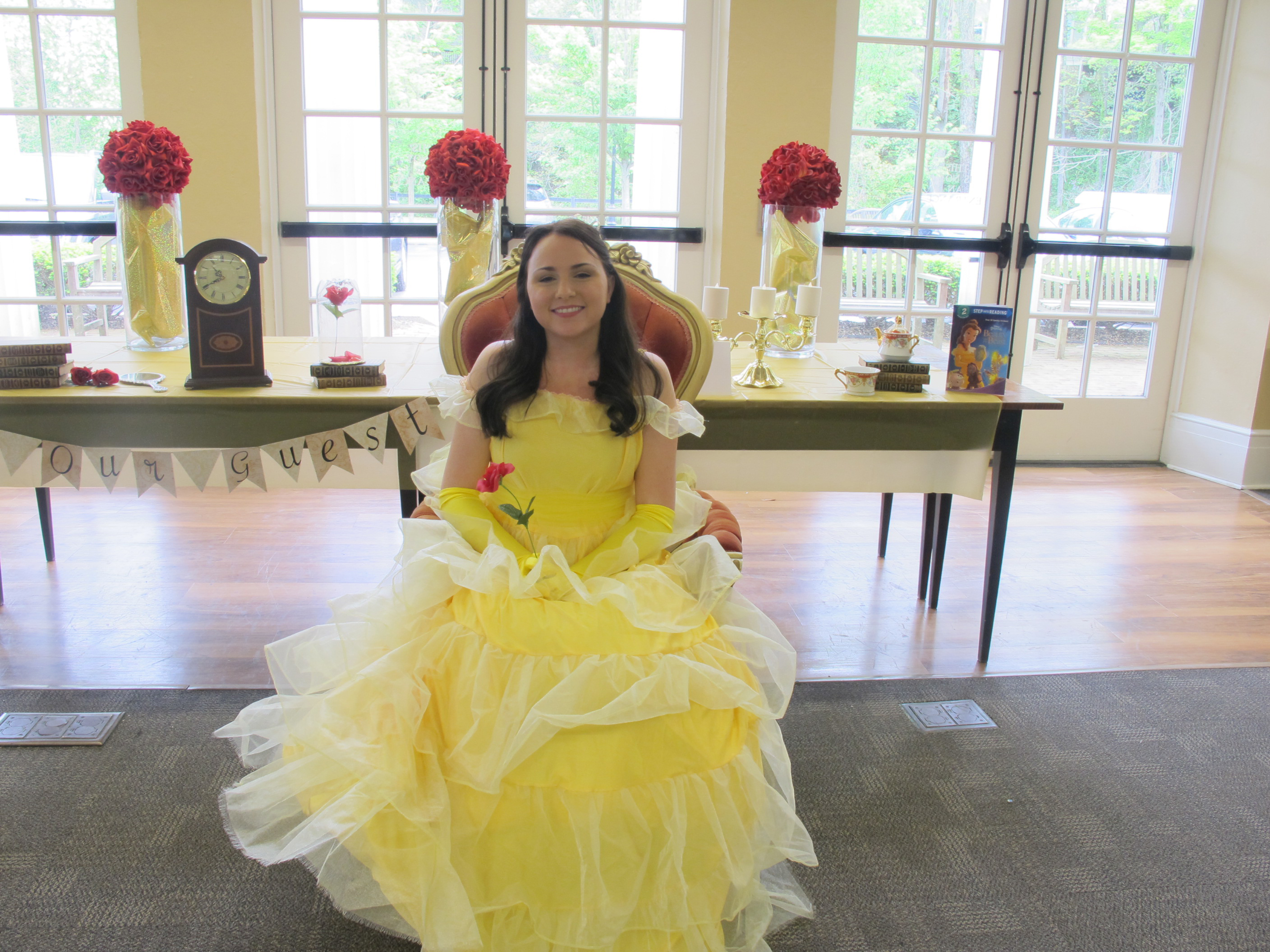 ---
By ALEXIS BARTOLOMUCCI
Poland library welcomed a special Disney princess to the "Be Our Guest" program on May 20.
Belle from "Beauty and the Beast" attended the program and read the "Beauty and the Beast" story to the children and their families who listened with smiles on their faces. Public library of Youngstown and Mahoning County librarians Jen Kuczek and Ashley Potopovich organized the event in celebration of the live version of "Beauty and the Beast" being released.
Children of all ages attended the program to meet Belle and participate in all of the "Beauty and the Beast" related activities.
There were several tables set up around the room with activities the children could engage in after listening to the story and getting a picture with Belle. There was a table with Chip's Bubble Tea for children to blow bubbles. A station was set up with temporary tattoos of Disney princesses, coloring pages and more.
Kuczek and Potopovich brought in another PLYMC staff member to dress up as Belle. Belle came prepared wearing her yellow dress, hair done and a red rose.
Potopovich said after seeing the newly released movie, she hopes the children enjoy the program as much as she enjoyed organizing it.
More like this from vindy.com