Pen pals strike up friendships while bowling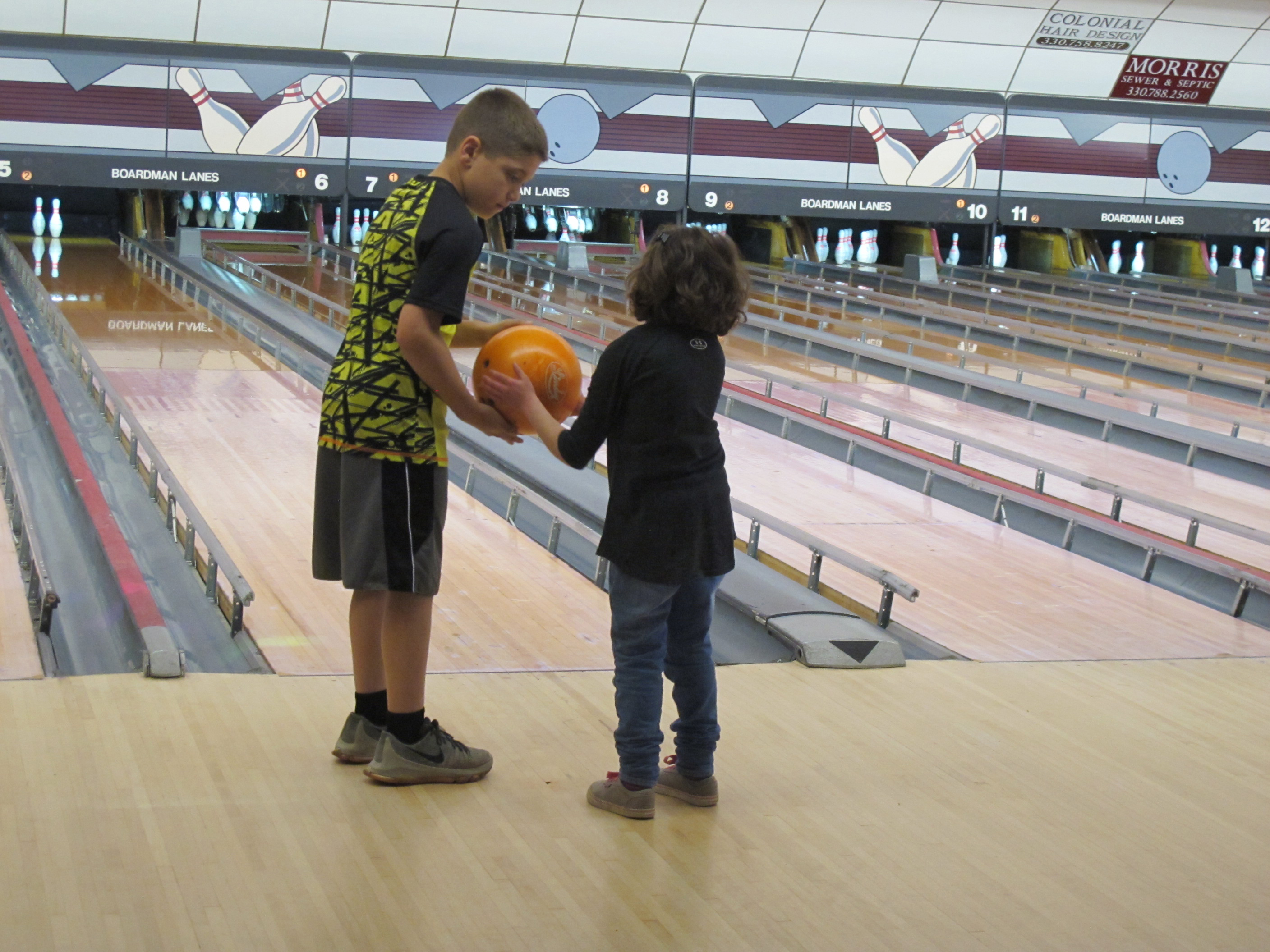 ---
By ALEXIS BARTOLOMUCCI
Pen pals met each other for the first time on May 24 at Boardman Lanes during the annual bowling field trip.
The fourth-grade classes at Robinwood Lane Elementary attend Boardman Lanes as a way to wrap up the end of the school year in a fun way. Robinwood teacher Jan Zorman and her fourth-grade students use the field trip as an opportunity to meet their second-grade pen pals from Debbie Seifert's class at Stadium Drive Elementary.
"I think this is a good opportunity for the kids from the two different schools to meet and interact," said Kim Benson, who is a mother of a fourth and second grade student.
Several of the fourth-grade students had one pen pal, while others had two. Zorman and Seifert have been utilizing the pen pal letters as a way to sharpen the students' writing skills, vocabulary and to help make friends with someone from a different school.
"My pen pals I never saw before, so I was excited to meet them and have fun with them," said fourth-grader Max Switka.
Bowling gave the fourth- and second-graders the chance to have fun and talk about the things they wrote to each other about in their letters.
The pen pals talked about their favorite colors, food and really had the chance to figure out things they had in common with each other.
"I was really excited because one of my pen pals is the daughter of our gym teacher," said fourth-grader Cassie Austin.
Several parents joined their children at Boardman Lanes to bowl and also meet the student their child has been writing back and forth with.
"It's a great program. Mrs. Zorman's class and the fourth grade here at Robinwood is awesome. It's great for the kids to interact with other children from different schools. They're good, little role models," said Shannon Switka, Max's mother.
More like this from vindy.com