Rock festival returns LaureLive aims even higher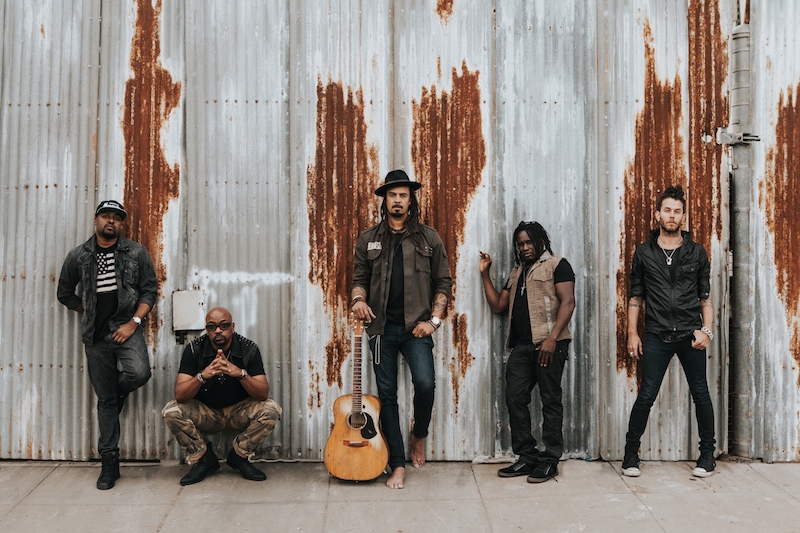 ---
By GUY D'ASTOLFO
CHESTERLAND
It would be pretty hard to radically improve on last year's inaugural LaureLive Music Fest.
The festival, at the manicured Laurel School Butler Campus in Geauga County, was a raging success in its freshman year, a smoothly run weekend of rock.
LaureLive returns this weekend, with more than 30 bands – including the return of Michael Franti, plus Gary Clark Jr., the Head and the Heart, needtobreathe and Young the Giant – and a few minor improvements.
"Last year was very successful," said Denny Young, president of the Elevation Group, which stages LaureLive. "Everything operated flawlessly. We're just tweaking a few things this year."
The festival has two main stages and a couple of small side stages. One obvious change is that the main stage that was perched on a small hill will be brought down to ground level. "The feedback we got from artists and fans was that there was too much separation," said Young.
The festival is also vastly improving its food offerings this year.
"There will be 13 local and regional food trucks and specialty kiosks on the site, versus the generic festival food stands we had last year," said Young.
Attendance, which was strong last year, will see a significant bump this year. The festival drew 5,200 on Day 1 and 6,000 on Day 2 in 2016; this year's crowds are expected to hit 7,000 and 8,500. Full-weekend passes are sold out, but single-day tickets are still available.
The festival infrastructure will be improved to handle the flow of more people. "You will feel the increasing popularity of the event in every regard," said Young.
Parking was the biggest question mark of last year's LaureLive, and it turned out to be its biggest strength. Once again, all parking is at off-site locations: West Geauga High School on Route 306 and Ursuline College on Fairmount Boulevard. It's free, and so are the shuttle bus transports that will make almost nonstop round trips to the festival site a couple miles away.
"People like that there is no worry getting in and no bottleneck trying to get out," said Young.
Of course, any festival is only as good as the performance quality of its musical lineup, and Young said fans should expect to be blown away by this year's artists.
"We brought back Michael Franti, who was great last year, but we've got a number of others who will give him a run for the money in terms of epic performances," said Young. The list extends to the carefully curated undercard, with Young citing the Revivalists, Timeflies, the Strumbellas, St. Paul and the Broken Bones, Barns Courtney and Dawes.
Franti, whose upbeat music blends hip-hop, rock, folk and reggae, was the highlight of last year's LaureLive.
The Bay Area act encapsulates the "life is short, let's be together" festival ethos better than anyone. He also lives it: Franti spent more time bopping around in the sea of fans than he did on stage.
The tumultuous and fractious political climate seems to be playing into his hands.
"Right now is a very challenging time for people, for our nation and the planet," said Franti, a longtime activist and past recipient of Global Exchange's Domestic Human Rights Award, in his press materials, while discussing "Soulrocker," his ninth album (2016). "But I really believe that music can help fight war and violence and hatred. The world needs that more than ever now, so my intention with this album was to make music that could bring people together."
A yoga session set to Franti's music, led by professional instructors and Franti, will take place Sunday morning. For tickets, go to ticketfly.com.
More like this from vindy.com