Music is back on the table for 8 Balls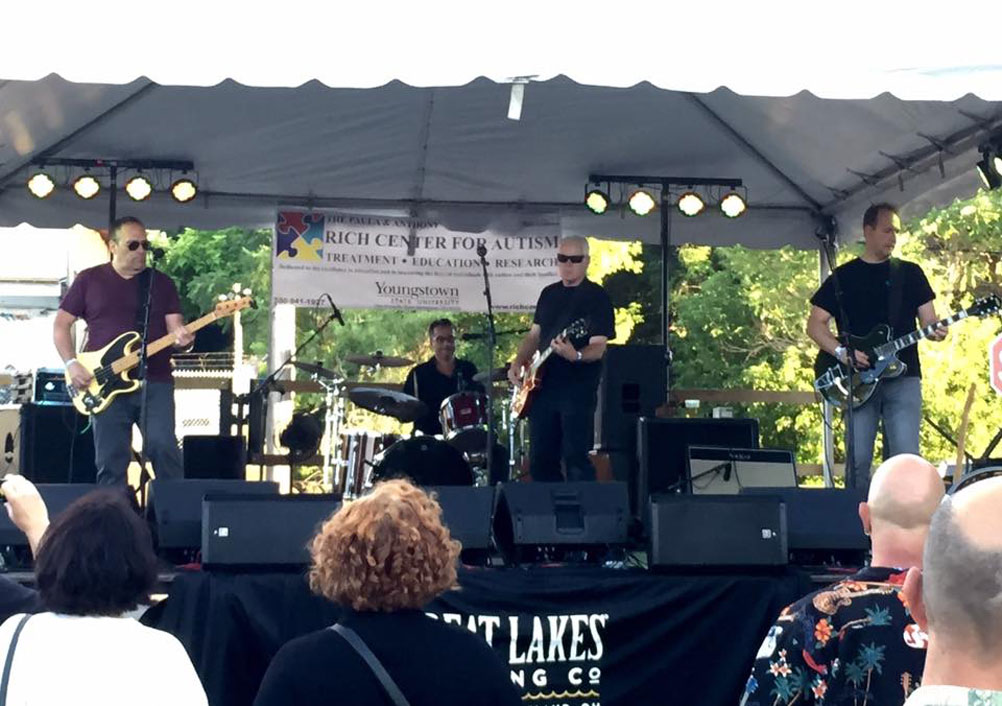 ---
By GUY D'ASTOLFO
YOUNGSTOWN
Three decades after its heyday, 8 Balls is preparing to release its first full-length album.
"We're finally making the album we should've made 30 years ago," said Timber Gilliland, lead singer-guitarist for the Youngstown punk-rock legends.
Just don't expect it anytime soon. Some of the band members no longer live in the area, so the recording sessions are being squeezed in whenever possible.
"We got together for the first time in November, and we were in the studio for about 13 hours," said Gilliland. The band is recording at Ampreon Recorder in Youngstown.
"Me and [drummer-vocalist] Sandy Naples will go in a few days each month," he said. "We'll record a little, drink wine, talk about the old days, drink more wine." Naples, like Gilliland, lives in the Youngstown area.
Gilliland is hoping to release the album around Christmas.
"We haven't decided on a name yet, but I'd like to call it 'That Was Then, This Is Wow,' because the songs still sound new," he said.
Before the album comes out, old and new fans of 8 Balls can catch the act at the It's Only Rock 'n' Roll Music Festival in the street outside of the Royal Oaks bar on the near East Side this Saturday.
Dave Lisko (the Infidels) of Hudson has taken over on guitar for the late Dave Taraszewski, who died several years ago, and bassist Bob Cerny will be making the trip in from New York for Saturday's show.
The quartet is one of the acts that put Cedar's, the city's venerable rock 'n' roll bar, on the map.
But despite playing a lot of shows, the band rarely found its way into the studio. A few songs were released on cassettes, but even a rock 'n' roll archaeologist would find it almost impossible to unearth one.
They seldom schedule gigs these days, but 8 Balls did play the Royal Oaks festival last year, and another one there three or four years ago.
Gilliland is looking forward to returning.
"We're excited about this show," he said. "I didn't think we'd be able to do it, but I called around and everyone was in. Even after all these years, we still enjoy playing."
The band won't be able to squeeze in a recording session during this weekend's reunion, but it is planning to gather at Ampreon next month.
Formed in 1981, 8 Balls started off with a surplus of swagger and humor. As to how they got their name – it's probably exactly what you think.
Gilliland vividly remembers the night it happened.
"We were about to play our first show, which was at the Electric Banana in Pittsburgh with Carsickness, and they needed to know our name to put it on posters, but we didn't have one," he said. "So we sat around in my parents' basement and went on for hours trying to come up with one. It was like, 'The Floors' ... 'The Ceilings.' There was a pool table down there and someone said, 'The Pool Balls,' and I said, 'How about 8 Balls?' It made sense [after all, they were a quartet] and it was like 2 a.m., and we were delirious and we thought it was hilarious, so we stuck with it."
More like this from vindy.com