Brady's Leap in final performance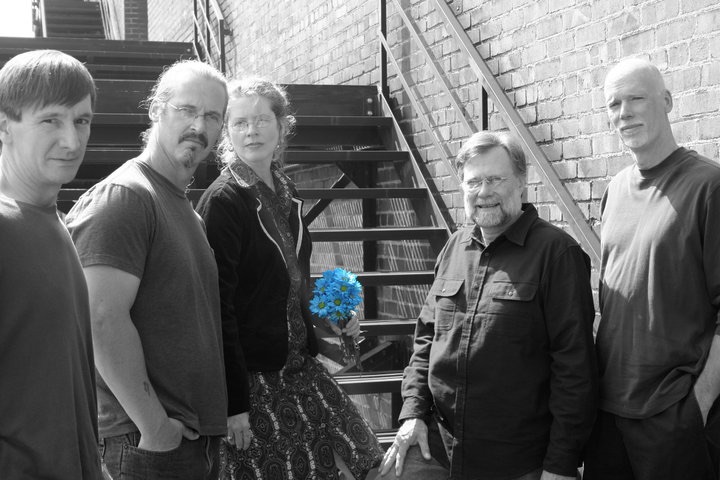 ---
Staff report
YOUNGSTOWN
After 16 years, local Celtic band Brady's Leap is calling it quits.
The band will give its farewell concert at 7 p.m. Saturday at Soap Gallery, 117 S. Champion St., downtown. Admission is $5.
Comprised of poets and professors at Youngstown State University, Brady's Leap has timed its final performance to coincide with the release of its new CD, "The Minstrel Boy Comes Home." The CD will be available for purchase at the event.
Formed in 2001 by English professors Philip Brady and Steve Reese – along with YSU physics professor Jim Andrews, Kelly Bancroft and Istvan Homner – the band has released two previous CDs: "The Road to Killeshandra" (2003) and "Heart of a Stranger" (2005). Over the years, Brady's Leap has appeared at local venues including Cedar's Lounge, Kravitz Deli and Irish Bob's, while also performing in Boston, Chestertown, Md., and Alexandria, Va.
The decision to disband was necessitated, in part, by the planned relocation of founding member Andrews, said Brady, who is a vocalist and the band's front man.
The band's roots trace back to 1990, when Brady and colleague Reese casually played music together in Brady's living room. The ensemble benefited from the involvement of Andrews (vocalist, bass player), Bancroft (vocalist, percussionist) and Homner (vocalist, mandolinist).
Brady's Leap flourished after 2002, when Reese, who plays five instruments, composed dozens of songs inspired by traditional sources. If the band aimed for authenticity, Brady's Leap also struggled to avoid the cliches prevalent in the Celtic music scene. Its music reflected a creative blend of genres including folk, Celtic, rock, alternative and blues, while drawing upon the poetry of Ireland, Britain and America.
More like this from vindy.com