Annual Inspiring Minds finale event celebrates summer success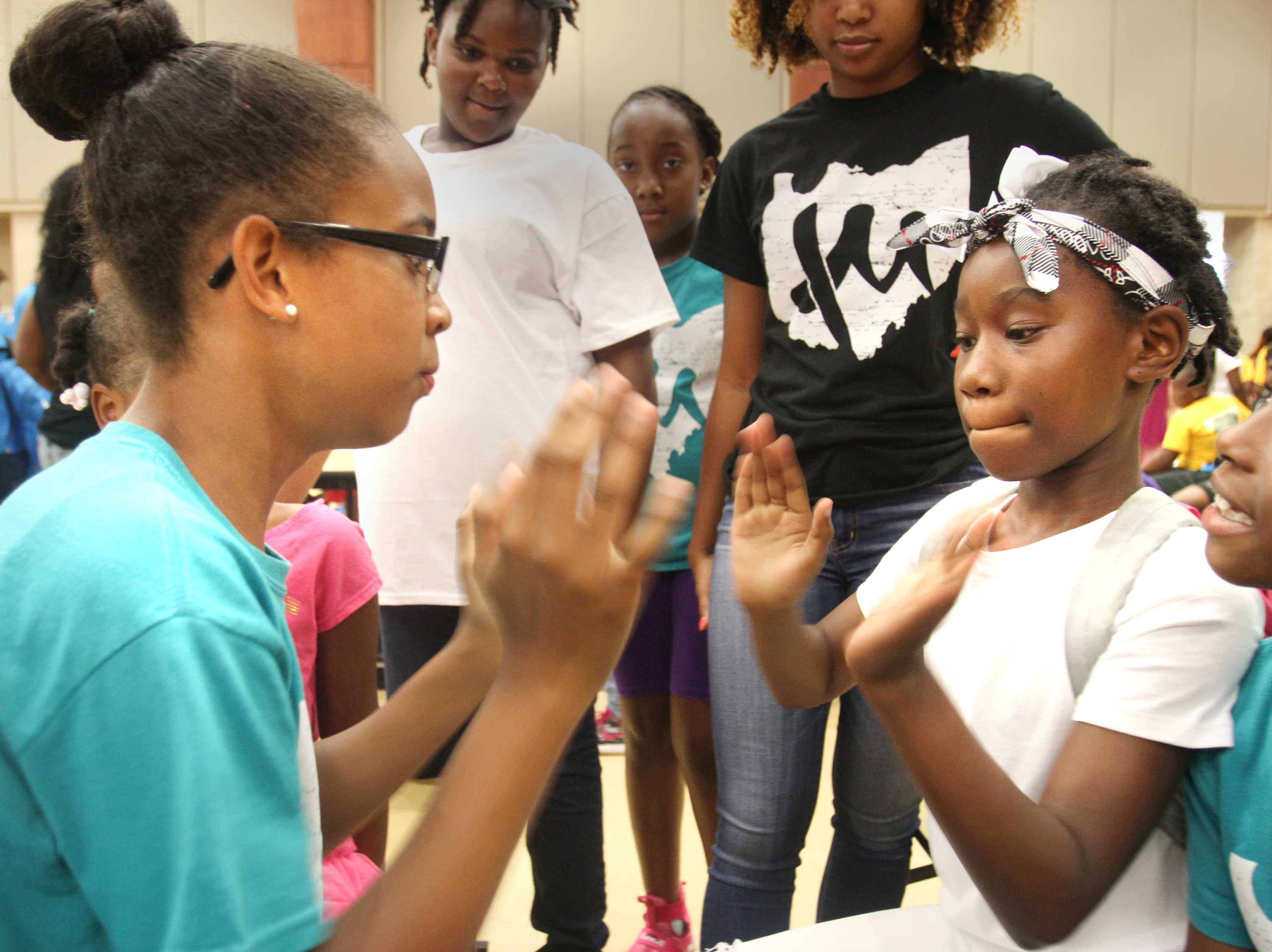 ---
WARREN
More than 300 students and their families celebrated summer accomplishments Thursday afternoon at the sixth annual Inspiring Minds summer finale event at Warren G. Harding High.
Inspiring Minds is a free six-week program for students in third through 12th grades. They participated in continuing education to prevent summer learning loss. Offerings included art, sports, swimming lessons, community service, college visits, industry tours, cooking lessons and field trips.
Several community members including Mayor Doug Franklin and representatives from Warren City Community Development, Warren City Schools, Kent State University Trumbull, AVI Foodsystems, United Way of Trumbull County, The Raymond John Wean Foundation and Trumbull Metropolitan Housing Authority joined to celebrate student success in the summer.
"When educating the mind of our youth we must not forget to educate their hearts," Franklin said in a heartfelt speech before congratulating not only the students, but also their parents for allowing them to be successful.
Deryck Toles, Inspiring Minds CEO and founder, said Inspiring Minds is really just about providing opportunities for people.
"No matter what it is, no matter what your background is, for our kids it's very important to show them there's a lot of people who care about them and a lot will invest in them the same way someone invested in many of us," he said.
Toles said oftentimes, young people feel alone, as if no one wants to help them find ways to better themselves.
"The fact is, we are who we are because there was someone who came into our life at the right time. And I'm blessed to be able to provide so many opportunities for our kids so they don't feel alone," he said. "All in all this is a program for and by the community."
Trinette Simon, Inspiring Minds board member, agreed.
"Inspiring Minds is such a valuable organization to have in the community for youth," she said. "There are so many great activities that incorporate learning for these students."
Kayla Hunt, parent of 9-year-old Quwintin Butler, said she enjoys her son being a part of the program.
"It's nice that it's so educational," Hunt said.
Christopher Bufford, 11, and Wayne Harris, 11, are both in their third years of Inspiring Minds participation.
"I wanted to come back this year because I had a feeling I was going to meet new people and I was going to have more fun than last year," Christopher said.
And he was not disappointed.
"It's an amazing program," he said.
Wayne mirrored Christopher's sentiment.
"I like being able to get new life experiences, and I feel lucky because they are some that some kids never get to have," Wayne said. "It's just an amazing program."
More like this from vindy.com