Youngstown council to consider contracts for Covelli, amphitheater management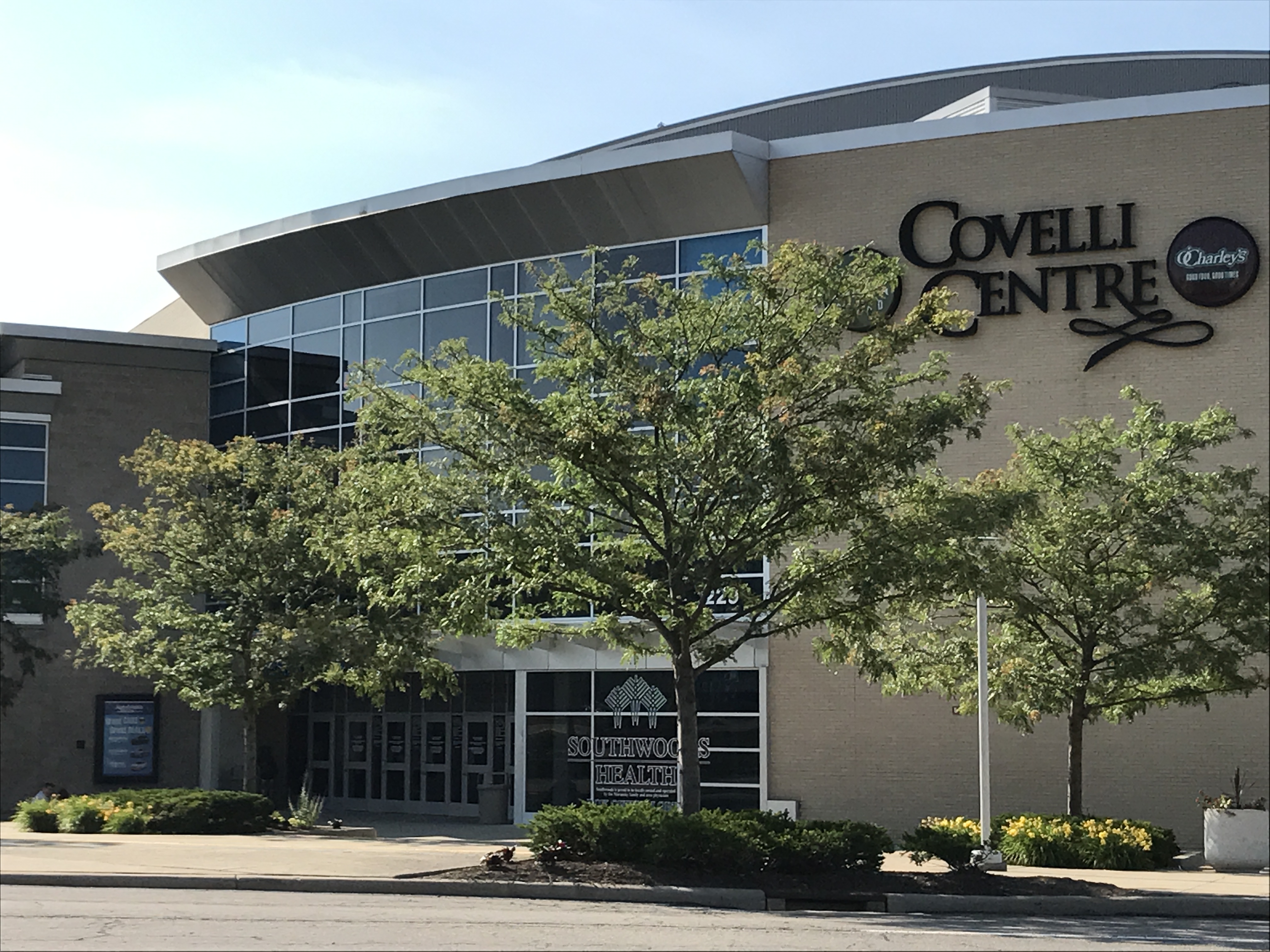 ---
YOUNGSTOWN
Legislation to authorize the board of control to sign contract extensions with JAC Management LLC to manage the operations and food-and-beverage sales at the Covelli Centre and the proposed downtown amphitheater will face city council next week.
But it's uncertain whether enough council members will approve the proposals at next Thursday's meeting after a 90-minute finance committee meeting Wednesday to discuss the issues.
Council members Nate Pinkard, D-3rd, and Anita Davis, D-6th, said they wouldn't approve the legislation until they saw existing and proposed final contracts – along with the differences – with JAC, and questioned the urgency to approve the deals now.
That's because the existing management contract at the city-owned Covelli Centre doesn't expire until Dec. 31, 2018, and city Finance Director David Bozanich said Wednesday that the amphitheater wouldn't be finished until the latter half of next year. Bozanich said earlier this year the amphitheater would be done by May.
The new proposals to manage both facilities and handle food and beverages would start Jan. 1, 2018, and run through Dec. 31, 2022.
But Bozanich and Mayor John A. McNally said a contract for the amphitheater is needed now to finalize sponsorship and naming-rights deals for the outdoor facility. Bozanich estimated those contracts would generate about $3 million to $4 million over 10 years toward the facility that will cost about $9 million to build.
Also, he said it would make sense to have contracts for the center and amphitheater starting and ending at the same time.
The existing management contract for the Covelli Centre pays JAC a $99,200 management fee that would be increased to $106,000 annually though that amount is still subject to negotiations. Also, JAC would receive $12,000 a year to manage the amphitheater.
The deal also calls for the company to continue to receive a 15 percent bonus at the center for operating surpluses that exceed $100,000 annually. JAC made a $50,277 bonus last year.
The other proposal is for JAC to handle food-and-beverage sales at the amphitheater and continue to do so at the center from Jan. 1, 2018, to Dec. 31, 2022. JAC makes between 3 percent and 6 percent of concession sales depending on how much is sold.
City administration officials said council members would get a copy of the existing contract and all of the proposed changes by early today.
Council members will further discuss the JAC proposals at a finance committee meeting set for 4:45 p.m. next Thursday, 45 minutes before a special council meeting.
"We'll discuss it at finance and if we can vote on it, we will or we'll keep it in committee," said Councilman T.J. Rodgers, D-2nd, finance committee chairman.
"If we can resolve it there, OK, but I doubt it," said Pinkard, a finance committee member.
For an ordinance to be approved by emergency measure, at least six council members must vote in favor of it. If Pinkard and Davis – or any two members for that matter – decide not to approve it, the contracts would sit until at least Aug. 23, the next special city council meeting. Council is on summer recess and is only having special meetings until it resumes its regular schedule Sept. 20.
More like this from vindy.com