The Freedom School keeps students reading through the summer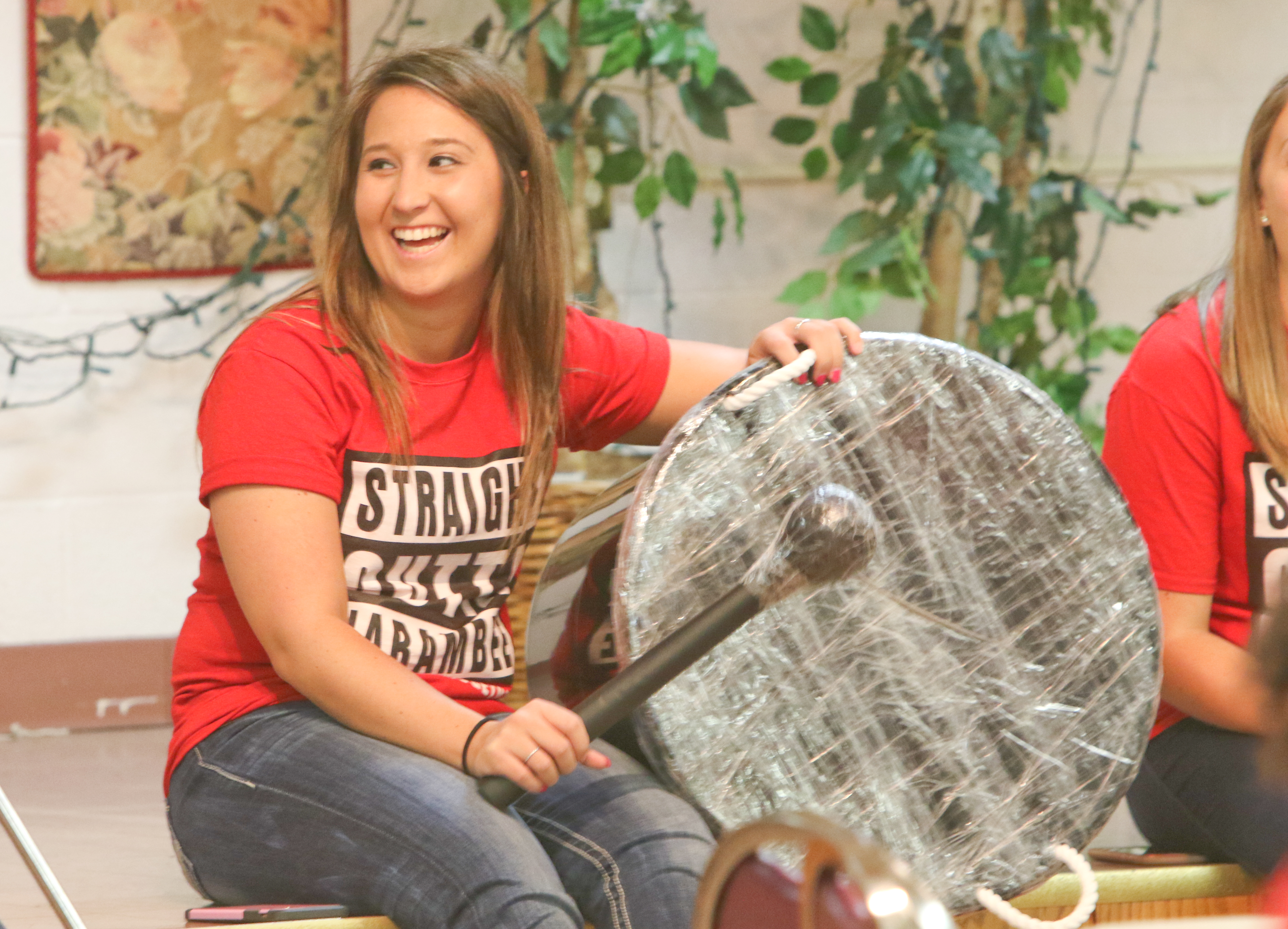 ---
YOUNGSTOWN
The Freedom School is more than just a summer program.
That's what Lois Thornton, project director for Tabernacle Baptist Church's school, says time and time again when she describes the five-week literacy program for elementary and middle-school students.
She doesn't say it as a sales pitch; it's more advisory, more clarifying. The Freedom School, she says, doesn't exist to keep students out of trouble or keep them entertained on long summer days – though it does do both.
Thornton instead describes an intensive reading program coupled with enrichment activities, song and dance, public speaking and even entrepreneurship.
Many of the 42 students enrolled this year attended in a previous year, building on their previous lessons, and Thornton proudly boasts on average, each student leaves the program reading at least a grade level higher than when they started.
The free school is run by volunteers, some from the church, others from area colleges. Students from Youngstown State University and Westminster College in New Wilmington, Pa., darted around a cafetorium in the church, wrangling students during the program's lunch break.
Each of the school's teachers, including Thornton and the program's executive director, Vern Richberg, attend an annual, weeklong training program in Knoxville, Tenn., from the Children's Defense Fund.
For Thornton, it's the involvement of the CDF and the organization's extensive curriculum that really elevates the summer school.
Working from an inches-thick curriculum book from the CDF, Freedom School teachers guide students through books such as "We're All Wonders" by Raquel Palacio, which inspires students to pursue change in the world when faced with adversity. Another book covers world peace. One is about the Rev. Dr. Martin Luther King Jr.
"We have books from every culture here, things with universal appeal and messages," Thornton said. "We want the students to improve their reading and to be inspired while they do."
Parents are often engaged in the program, Thornton said, and several attended a talent show during a Friday session. Students choreographed their own dances and sang excerpts from their favorite songs while their peers and parents cheered and clapped along from the crowd.
Despite the program's success and popularity, they ran into funding problems this year. Freedom School relies heavily on outside partners – which include organizations and businesses such as YSU, Eastern Gateway Community College and both Huntington and PNC banks – but still fell short of full funding.
In response, the students undertook their own fundraising efforts, using tables, plastic jugs and lots of decorations and construction paper to create personalized lemonade stands where they hope to raise money from parents and church members.
The school will host a finale Thursday from 1 to 3 p.m. where students will present what they've learned over the course of the program.
More like this from vindy.com