Fireworks celebration becomes family event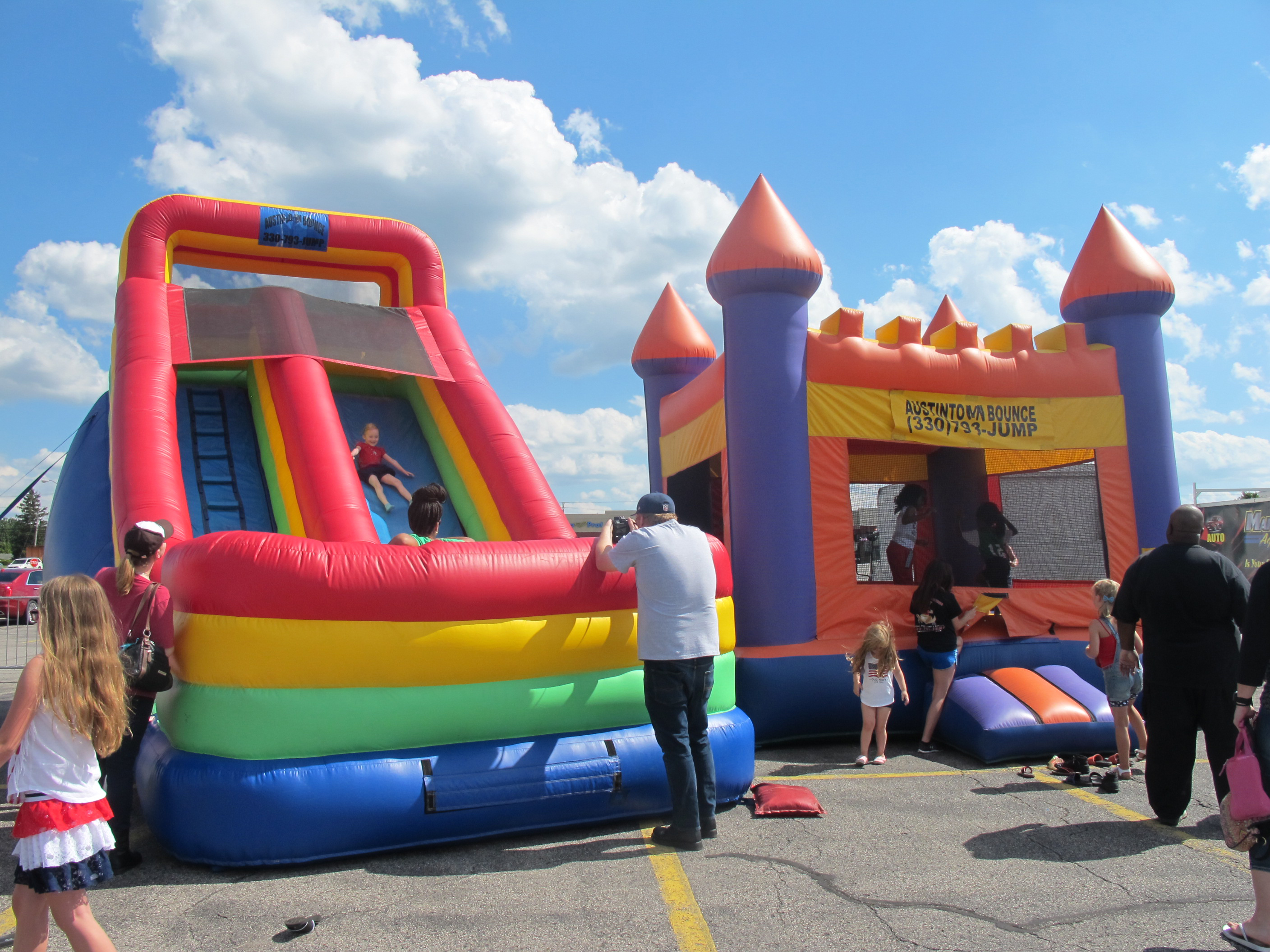 ---
By ALEXIS BARTOLOMUCCI
Austintown community members celebrated the fifth annual fireworks celebration at Austintown Plaza on July 2.
Austintown Trustee, Jim Davis, organized the event and worked to create something that the community members would enjoy. Last year, the event brought in around 7,500 people and this year it was anticipated to bring in close to 10,000 people.
The event was run by volunteers, and everything, except the concessions, was free thanks to sponsors and donations. The main sponsors of the event were Hollywood Gaming, Briarfield Healthcare and the Austintown Plaza.
"We're very fortunate as a community to have the support of the individuals that help sponsor this," said Davis.
Tables were set up around the plaza with people from Austintown City Schools, Austintown Night Out and other organizations and businesses for the guests to learn more about.
There were games, service vehicles and cops and firemen who gave tours of their vehicles. Children had the opportunity to get in the vehicles and see what they're like on the inside. Many people brought lawn chairs to set out in the plaza as they prepared for the live entertainment to take the stage.
"We wanted to find a way to bring the community together to have a fun event, something that was family oriented," said Davis.
80's Proof, Leanne Binder and Huckin' Fillbillys provided live entertainment for guests to enjoy. At the end of the night, there was a firework display that lasted for more than 20 minutes and was accompanied by music.
"This is something I hope that continues long after I'm trustee," said Davis.
More like this from vindy.com