Families gather for night of fun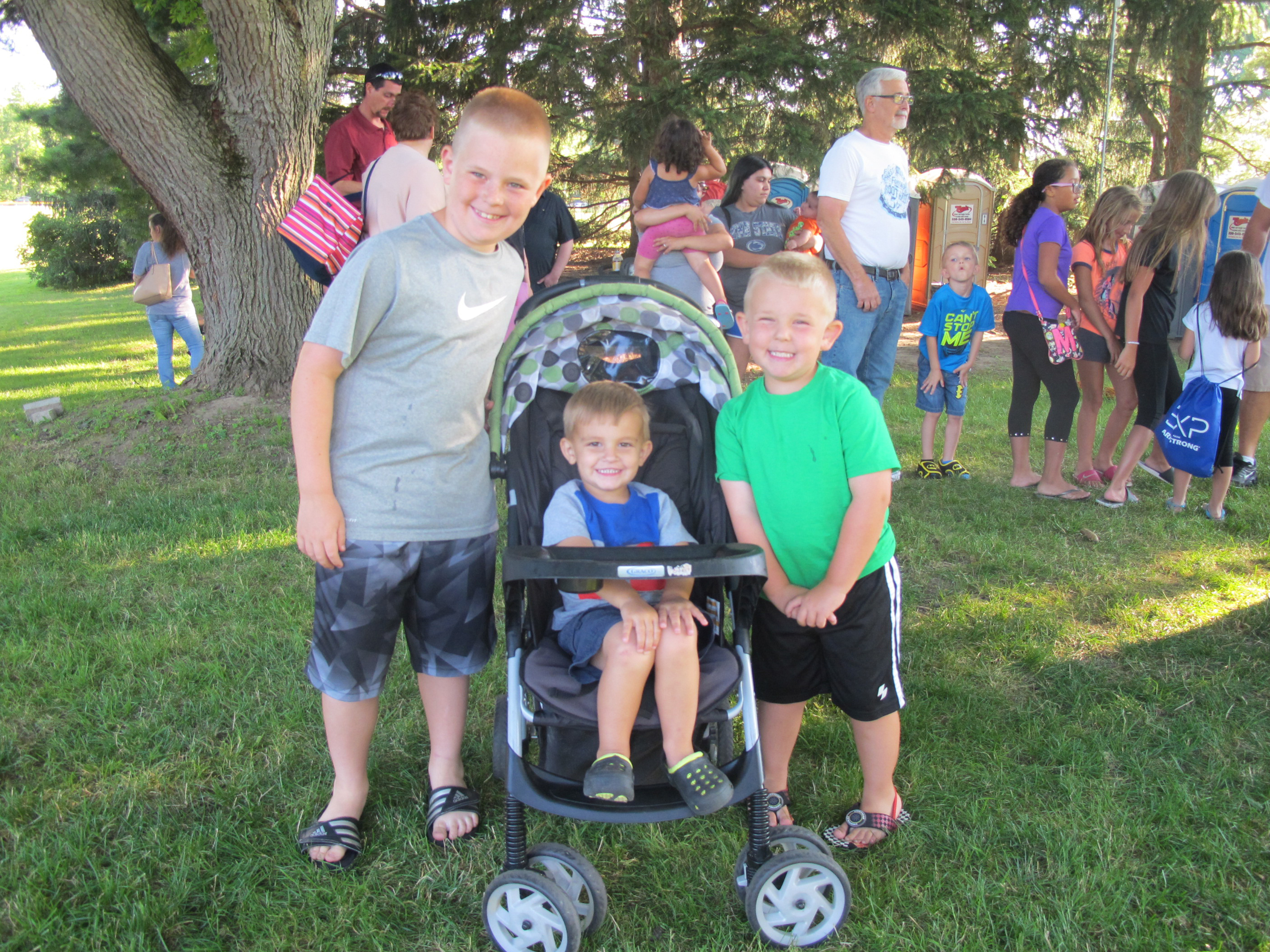 ---
By ALEXIS BARTOLOMUCCI
Families and people of all ages went to Boardman Park on July 8 for a Family Night in the Park.
The event brings in a crowd of 500-700 people who take part in all of the free activities. There was a musical performance by the Jazz Ambassadors of the U.S. Army Field Band. People set out blankets and lawn chairs at the Maag Outdoor Theater to watch the Jazz Ambassadors perform.
"It's a wonderful opportunity to have the Jazz Ambassadors and their nationwide tour here in Boardman," said recreation director Karen McCallum.
Jocko the Balloon Man was at the park making balloon hats, swords and many other objects for the children. There were also inflatable slides and bounce houses for the children to play on.
Tables were set up with crafts where children could decorate their own animal masks and then wear them when they were done. Families could get on a wagon and enjoy a hayride through Boardman Park.
The night ends with an outdoor movie. The guests can lay out blankets and chairs and watch a movie to relax as the night comes to a close. Concessions were available for families to have snacks as they watched the concert and the movie.
Family Night in the Park has been going on for more than 15 years. The night provides an opportunity for families to spend time together and enjoy the different activities planned.
"They really started gaining popularity in the last couple years," said McCallum.
There will be another family night on Aug 12. The Family Night in the Park will be a family camp out where families can come and set up a tent, enjoy entertainment, watch a movie and make some s'mores.
More information for that can be found at www.boardmanpark.com or by calling 330-726-8107.
More like this from vindy.com