Celebrate Poland brings togetherness to community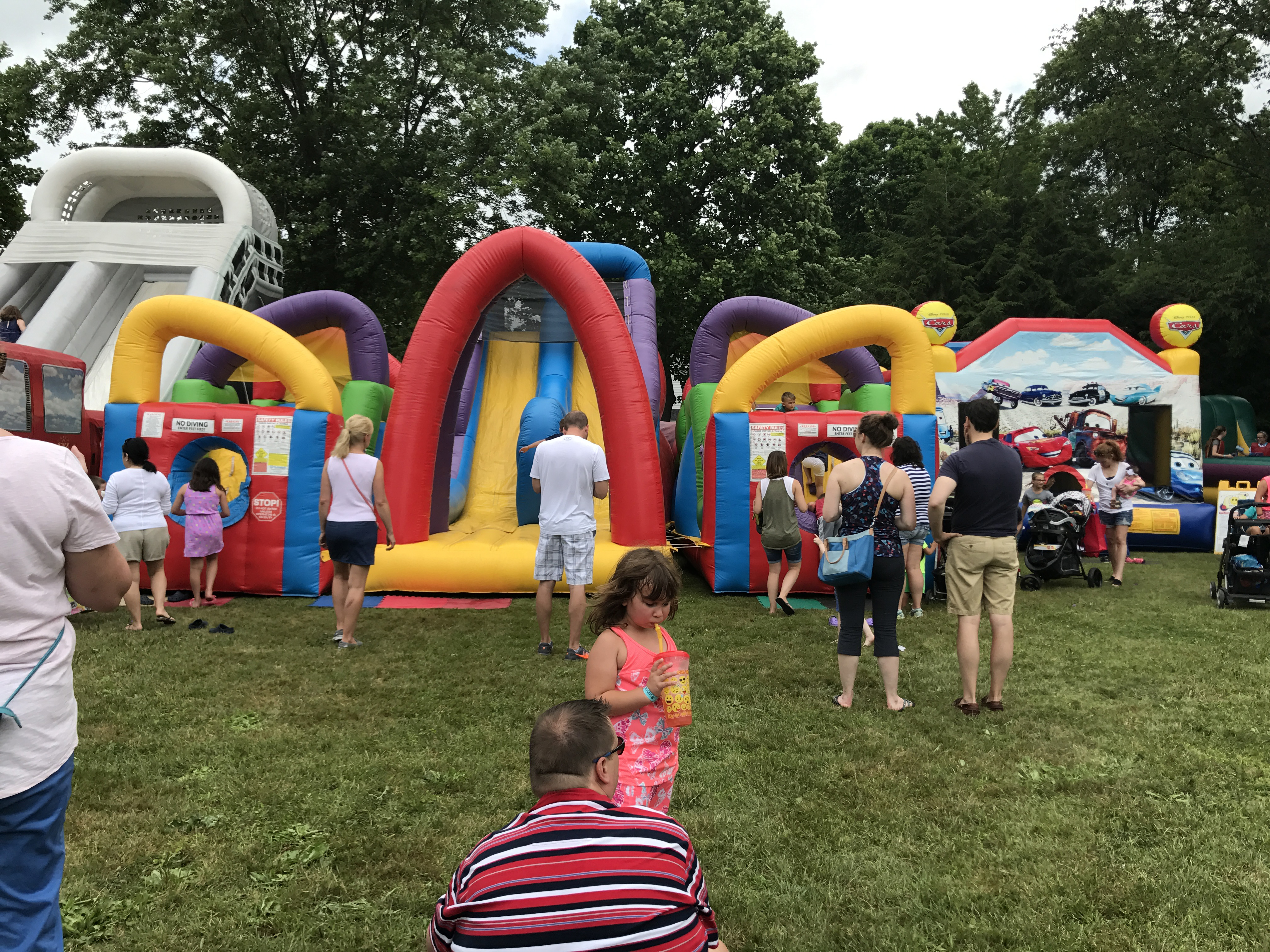 ---
By ALEXIS BARTOLOMUCCI
Poland took part in the 11th annual Celebrate Poland event on June 30 and July 1.
The free, family fun event brings together the Poland community to participate in various activities throughout the two days.
Celebrate Poland started the evening of June 30 with a parade and a concert by Cleveland area retro band, Disco Inferno. Those who came to the concert wearing 80's clothing were in the running to win the costume contest.
The celebration continued on July 1 with several events for families and community members to participate in. There was a chalk on the walk contest, Poland Idol, Amazon Eric's Reptile Show and more with the night coming to an end with a fireworks display.
"We are trying to make this an exciting event for families," said Cindy Best, president of the Celebrate Poland committee.
Vendors set up along the lawn of the Poland Village Town Hall selling a variety of items from clothing to food. In addition to vendors, there were different organizations set up to provide information about what they contribute to Poland and how community members can join.
Best said the event is great for the whole family to come and enjoy what Poland has to offer. It's about bringing people together to show the sense of community in the area.
The event is an all volunteer event and the Celebrate Poland committee started setting up for the event about three days in advance to ensure everything would be ready. Volunteers and donations from the community allow Celebrate Poland to take place each year and to be free. Donations were accepted at the event to help with the planning for Celebrate Poland in 2018.
Celebrate Poland is a tradition that the community members wish to continue every year. The event provides a place for the members to gather and spend time with each other.
More like this from vindy.com