Warren homicide rate likely to double with deaths Saturday and Monday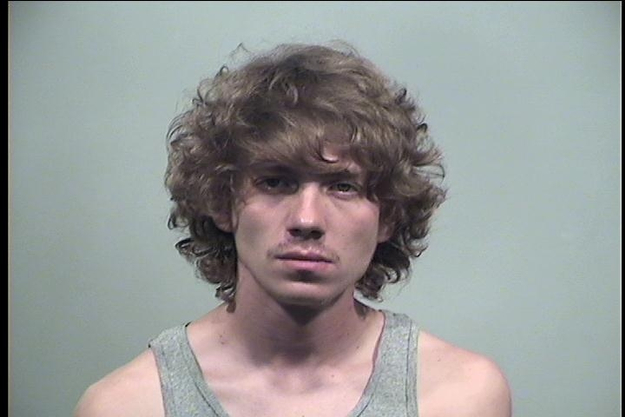 ---
By Ed Runyan
WARREN
After getting through the first half of the year with only two homicides in the city, the number may have doubled after a stabbing death Saturday evening and shooting death early Monday.
Police identified the man stabbed to death in a parking lot at 438 N. Park Ave. near downtown Saturday as Michael J. Krevas, 31, of nearby Washington Street Northwest.
The Trumbull County Coroner's Office is planning to conduct an autopsy today or Wednesday.
Police arrested Arteum Brodeur, 24, of 504 N. Park, on Willard Avenue Southeast in Krevas' death a few hours after the 9:23 p.m. stabbing. Brodeur was arraigned Monday morning on a murder charge.
Brodeur uttered some surprising words during the hearing, asking, "Did he die?" after Judge Terry Ivanchak of Warren Municipal Court read the murder charge against Brodeur.
After the judge and his bailiff both told Brodeur that Krevas had died, Brodeur looked upward and put his hands to his face.
Judge Ivanchak set bond at $500,000 and entered a not-guilty plea for Brodeur, saying the possible punishment is 15 years to life in prison.
Brodeur was arrested late Saturday after police found him at a home on Willard Avenue Southeast. Police think the stabbing occurred in the parking lot of an apartment complex near Monroe Street.
Brodeur, who indicated he was born in Russia, spoke with an accent. He told court officials the accent is both Russian and French. In court records over the past year or so, he used an Iowa address.
A Warren police report says when officers arrived at the parking lot, they found Krevas bleeding from the chest. Ambulance workers transported Krevas to Trumbull Memorial Hospital, where he later died.
The other apparent homicide was the shooting death of Tyler Mitchell, 18, of Orchard Avenue Southeast, at 5:30 a.m. Monday. He was found in the front yard of a home in the 2700 block of Burton Street Southeast, not far from Orchard.
The location where Mitchell was found is also only a couple blocks from where Brodeur was arrested Saturday night.
Police records show Mitchell was living on Orchard on July 1 when police made a traffic stop on a vehicle at Colonial Street and Oak Knoll Avenue Southeast and arrested the driver of the car on weapons and drug charges.
Mitchell, a passenger in the car, was not charged.
A woman called 911 at 5:30 a.m. to say that "there's a man in my grass." She said he's "screaming for help." She said she heard about six gunshots.
Ambulance personnel arrived a short time later and determined Mitchell was dead. An autopsy is planned for today or Wednesday.
Capt. Robert Massucci said police don't know what led to Mitchell's slaying and don't have any suspects.
More like this from vindy.com