All-AmeriCon expands to Covelli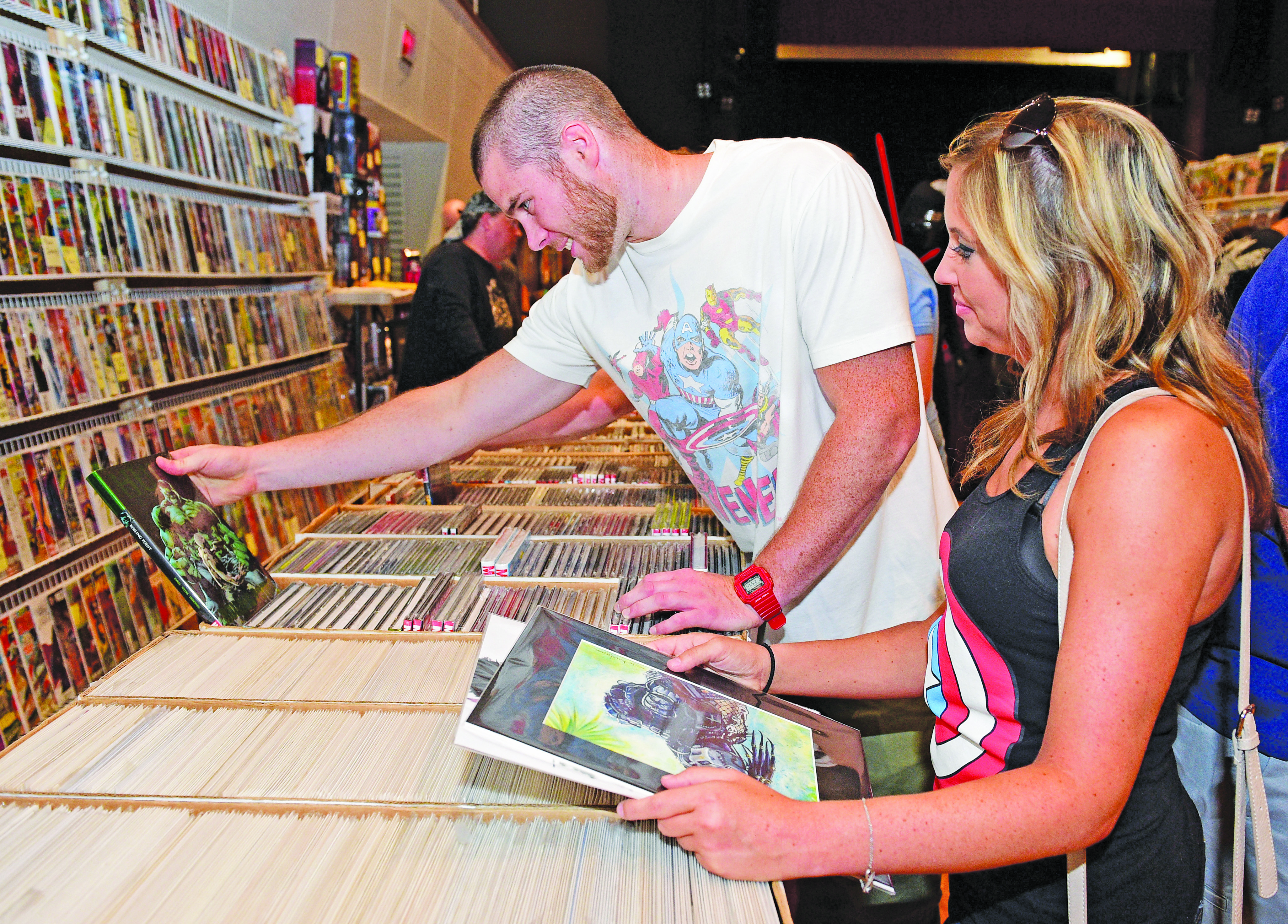 ---
By GUY D'ASTOLFO
YOUNGSTOWN
The All-AmeriCon comic book, toy and art show is growing like it has super powers.
Now in its eighth year, the event is moving into Covelli Centre and expanding to two days – Saturday and Sunday.
It also will have a roster of special guests that includes Iron Man artist and Valiant Comics founder Bob Layton and several other top names in the field.
Previous All-AmeriCons took place at Packard Music Hall in Warren. But Gregory Bartholomew, owner of the All-America comic book stores in Warren and Boardman and founder of the event, knew it was time to jump to the next level.
"We made the decision last year to move to Covelli," he said. "We knew we would outgrow Packard. And the bigger-name guests that you need to fill a venue that size only want to do two-day events, which maximizes their income. I took a leap of faith and did it."
With the Summer Festival of the Arts and other events bringing people to central Youngstown this weekend, All-AmeriCon should have no trouble attracting families and fans who might not be diehard comic collectors.
"In the past three years, we drew 1,200 people, then 1,700 and, last year, 2,500," said Bartholomew. "We're expecting 4,500 people, maybe 5,000, this year."
Those who attend will see what will easily be the biggest All-AmeriCon to date, with more than 125 comic, toy and art retailers and artists setting up tables.
In addition to Layton, comic book artist-writers Michael Golden, Rags Morales and Arthur Suydam will be featured guests. Golden is best known as co-creator of the Rogue character in the X-Men. Morales' work includes stints on Batman and Superman comic book titles, while Suydam worked on Batman and Conan the Barbarian titles, among others.
All of the artists will sign their works and accept art commissions.
All-AmeriCon also will feature a cosplay panel at noon Saturday, featuring Michael Wilson of Youngstown. "Mike Wilson, who is a deputy sheriff in Mahoning County, is one of the most famous cosplayers in the region, if not the country," said Bartholomew. Wilson is known for his original character Knightmage.
Saturday's schedule will also include a Star Wars panel at 2 p.m., and a costume contest for adults (age 13 and up) at 4 p.m.
On Sunday, there will be a trivia competition at noon. Comic book artist Darryl Banks (Green Lantern) will give a talk on how to break into the art field at 1:30 p.m., and there will be a costume contest for kids (age 12 and under) at 3 p.m.
Hours are 10 a.m. to 6 p.m. Saturday, and 11 a.m. to 5 p.m. Sunday. Admission is $10 per person.
"It's a slight increase over last year, but still far cheaper than a movie or any amusement park," said Bartholomew. "I will always keep it affordable and family friendly."
More like this from vindy.com