Union students get special visit from Santa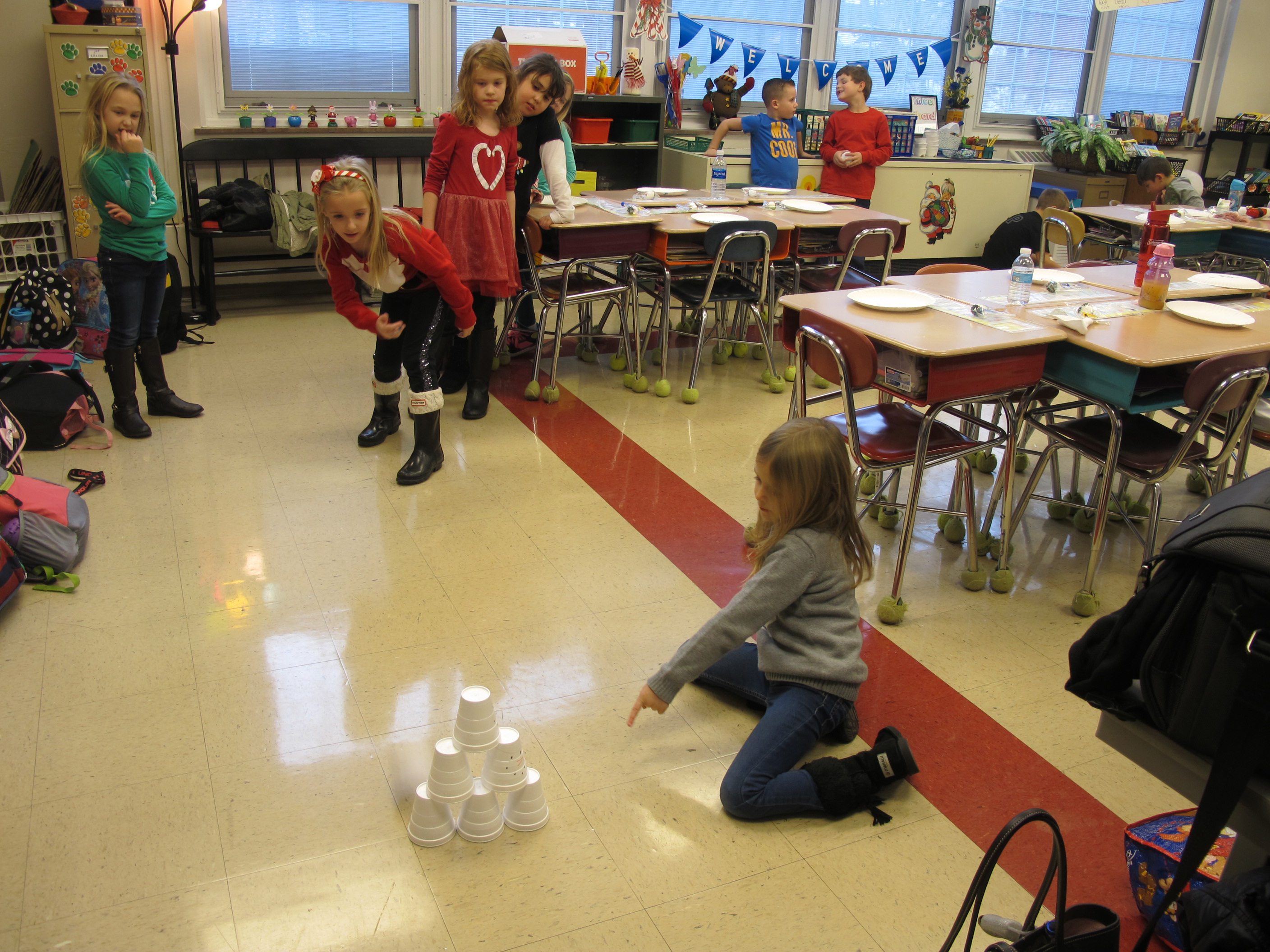 ---
By ALEXIS BARTOLOMUCCI
Santa Claus and Mrs. Claus made a special trip to visit the students of Union Elementary on Dec. 22.
The students celebrated their last day of school before they went on winter break in a variety of ways. All of the students had the opportunity to visit Santa and Mrs. Claus in the gym. They got pictures taken together, sang songs and shared stories. Many of the students wore their best holiday outfits to celebrate.
The morning consisted of the students getting their class work done, then after lunch they had holiday classroom parties.
Parents and PTO members volunteered their time to help with the parties and to make sure everything ran smoothly.
Students had the chance to decorate cookies, play holiday-themed games and spent the afternoon having holiday fun before they left for break. Students in Sue Flasko's class played a game similar to hot potato. Music would play while students passed around a surprised wrapped in several layers of wrapping paper. Whoever had the box when the music stopped had to try and remove a layer of the wrapping paper wearing oven mitts.
One kindergarten student, Liam, celebrated the day for two different reasons; it was his birthday and the last day of class.
The visit from Mr. and Mrs. Claus and having the classroom holiday parties were good ways to send the students off ready for Christmas and their winter break.
More like this from vindy.com