Guarachi wines will share its products with the Valley Something new under the sun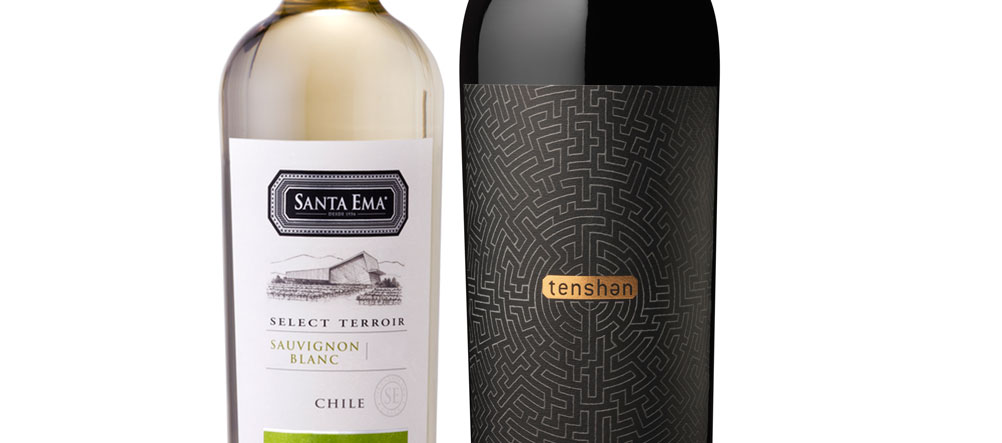 ---
If You Go...
What: Wine Academy: Guarachi Wine Partners — North and South
When: 7 p.m. Friday
Where: Youngstown Country Club (nonmembers welcome for this event)
Tickets: $50 for five wines with tapas dinner pairings. Go to myvalleyvino.com to make a reservation.
By Brian Fry
There are a lot of great things happening globally in the wine industry these days.
Lovers of the vino can now access virtually any country in search of the wines that appeal to their palate. Consumers now have more choices than ever while searching for quality and innovation.
In emerging countries like Chile, wine innovations and new ideas seem to pop up around every corner these days.
And in well-established wine regions, it can often be difficult to have the elusive "original thought" for a wine. So much has been done in the Napa Valley for so long that it seems like it's all been done.
Guarachi Wine Partners is a family-owned wine business uniquely positioned to meet the challenges of trying to come up with new ideas in California and blaze a trail of innovation in Chile. Guarachi's Michael Brown will be visiting the Mahoning Valley Friday to host an event featuring Californian and Chilean wines.
Guarachi has struck gold in California with its Tenshen wines. Tenshen makes a red and white blend utilizing mainly varietals grown in the Rhone Valley of France. While this may not be a brand new idea, Tenshen seems to have maximized the concept.
The Tenshen White Rhone Blend has earned a spot in the Wine Spectator Top 100 Wines of The Year with back-to-back vintages. The 2015 vintage was ranked No. 31, which is unusual for a white wine priced at only $20, the Tenshen Red has also enjoyed some serious critical acclaim and over delivers on quality compared to most other blends in that price range.
While having such success in California is exciting, Guarachi's future in Chile is likely even brighter. To distribute the wines in the United States, Guarachi has partnered with the well-known Montes Alpha winery, which has produced highly acclaimed wines for decades, as well as Santa Ema Winery, which — while lesser known to Americans — is poised to burst onto the U.S. wine scene.
Jamie Merion, the national sales director for Santa Ema, has worked in the Chilean wine industry for 22 years, the last 17 focused on the U.S. market. Merino has worked on an impressive list of Chilean brands including Root 1, which helped put Chile on the map in many Americans' minds.
"Chile has changed dramatically in terms of what's happening in our wine industry right now," said Merion. "It's exciting to see the perception of the American consumer become more favorable to Chile."
Merino is referring largely to the initial impression many Americans had of Chile, which was cheap 1.5L bottles. Nowadays Chile is focused on varietals like cabernet, merlot and sauvignon blanc and deciphering the best regions to plant each grape.
"Our approach is evolving to really utilize our three distinct growing areas: Maipo Alto (mountains), Central Plains (flatter) and our coastal vineyards," he said. "Each provides unique opportunities for varietals that Americans enjoy drinking."
The result of this approach has been a seemingly unbelievable increase in quality at some very reasonable prices. Santa Ema seems poised to deliver some outstanding wines to America over the next decade or so.
Here's a look at four wines from Guarachi Wine Partners. All will be featured in Friday's event and can be purchased at stores across the Valley:
2015 Santa Ema Select Terrior Sauvignon Blanc ($10-15): Intense aromas of fresh citrus fruits accompanied by notes of apples and pears. It is a fresh young wine with good balance and pleasing acidity.
2013 Santa Ema Reserve Merlot ($15-$20): Fruit forward with aromas of plums, blackberries, and black currant accompanied by intense notes of caramel and vanilla. It has soft, ripe tannins that lend good structure and balance on the palate.
2015 Tenshen White Blend ($20-$25): Aromas of tangerine and ripe melon lead to flavors of peach and apricot. Balanced acidity and juicy honeysuckle accent the finish with a hint of hazelnut. Multiple layers of fruit intertwine throughout each sip.
2014 Tenshen Red Blend ($20-$25): Dark cherry and red floral aromas on the nose with flavors of blackberry, lush tannins and juicy red fruit finish. Pleasantly fresh and bright on the palate with great depth and length.
More like this from vindy.com