Tressel shares steps to success with students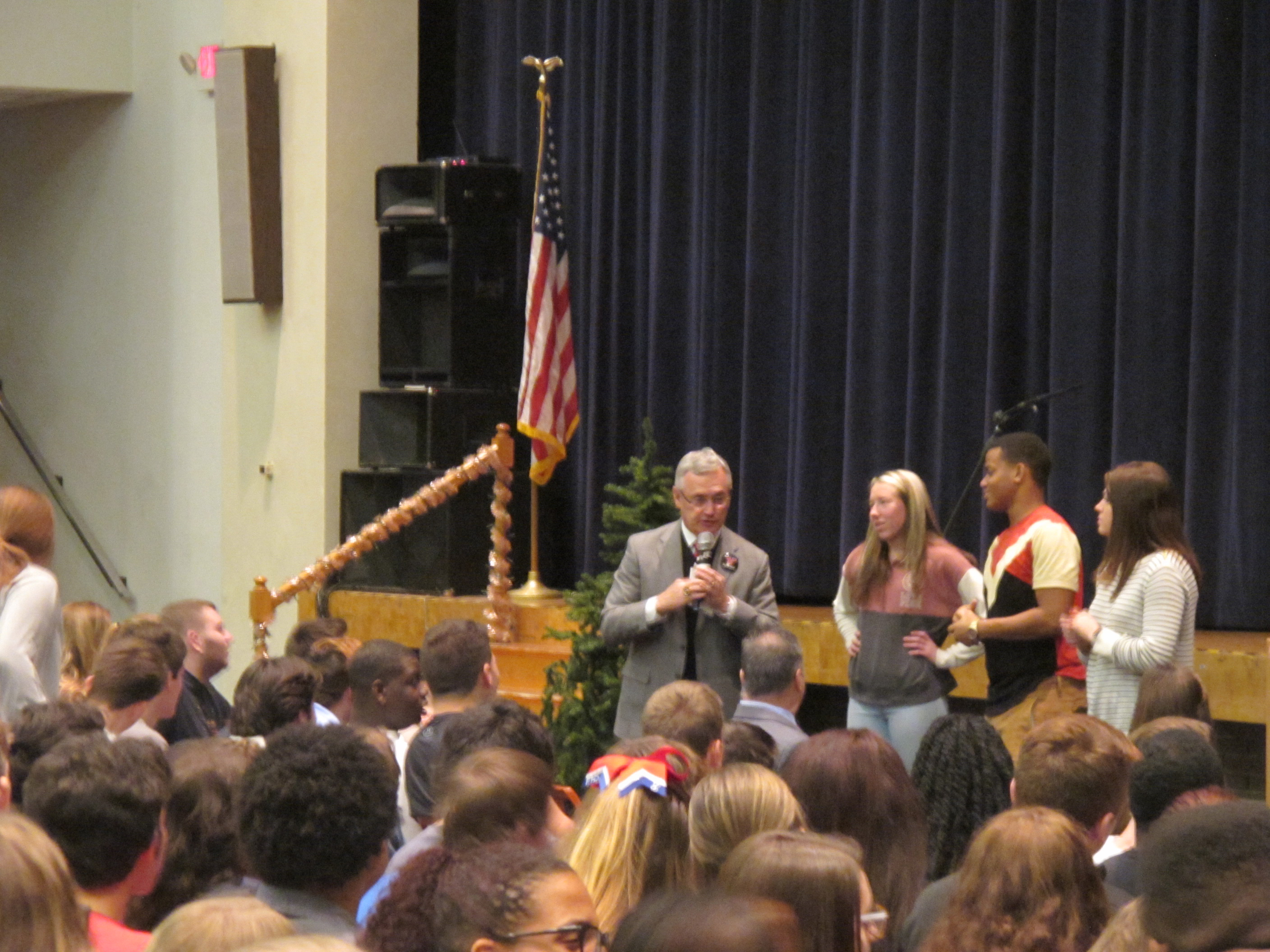 ---
By ALEXIS BARTOLOMUCCI
The junior and senior classes at Austintown Fitch High School got a special lecture from Youngstown State University President Jim Tressel on Dec. 5.
Tressel shared stories about his time in school, as head football coach at Ohio State University and as current President of Youngstown State University. As Tressel spoke to the students, he mentioned four steps to success as well as three determinants for future success.
His four steps included: dream and make goals, work, handle the ups and downs and believe. The three determinants were having good friends, getting involved in activities outside of class and become financially smart.
"I always believed that each and every one of us needs to think about really what success means," Tressel told the students.
At the end of Tressel's speech, he brought up several students to quiz them about what he talked about. He asked the students about his four tips and three determinants, and whoever got it right got a coupon for a free pretzel. The students who didn't know the answer had the opportunity to ask another student in the audience.
Hannah Clavin, a junior student in the audience, said she enjoyed the presentation from Tressel. She explained that he was a different speaker than some of the ones that usually come to visit the students.
"He speaks more in a level that we understand. It was a very good speech, I enjoyed it. He had a lot of very good tips," said Clavin.
The students got an idea of what they need to do as they prepare to graduate from high school and move on to college or finding a job and starting a career.
More like this from vindy.com