Intermediate school provides food pantry for students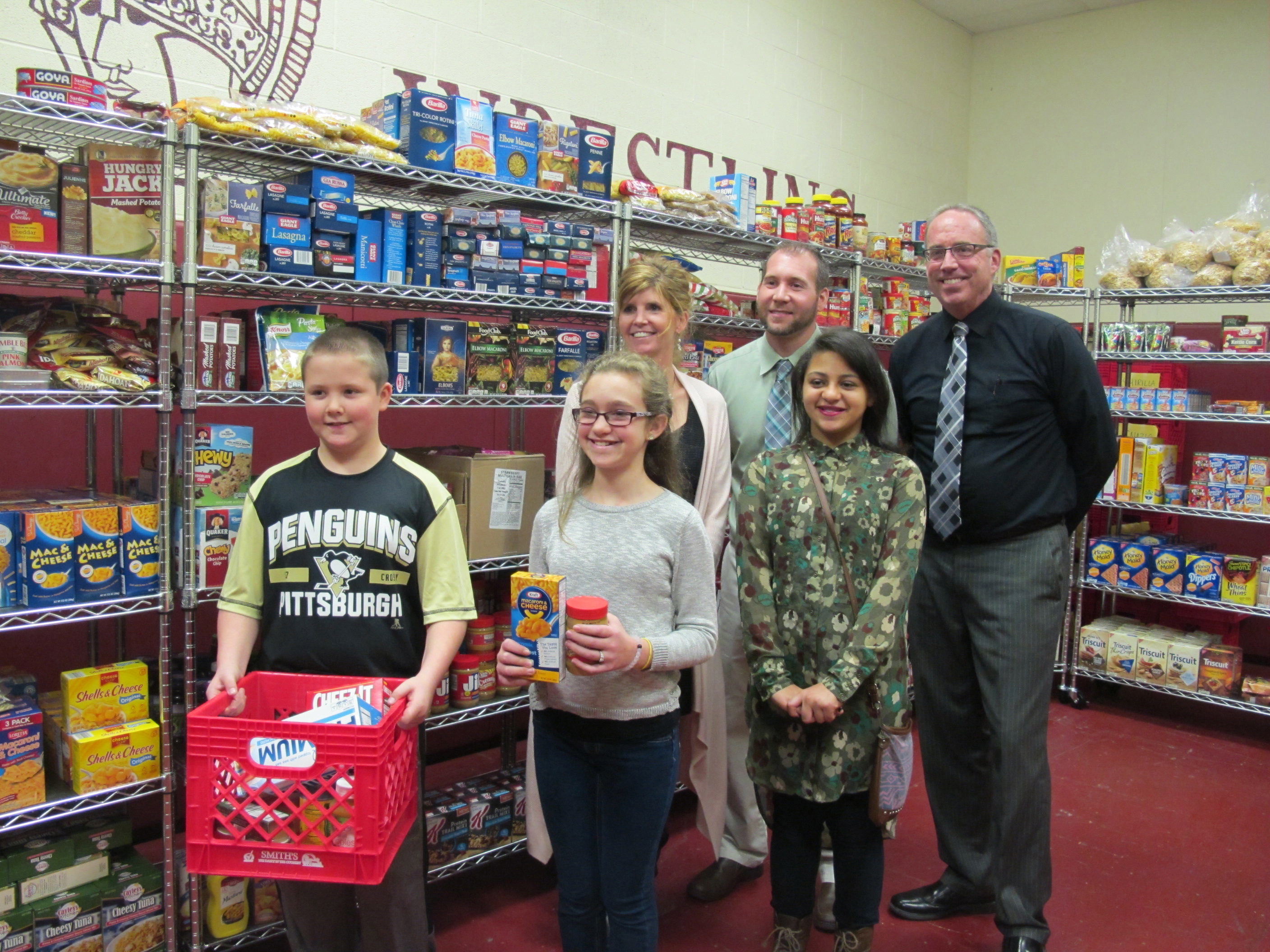 ---
By ALEXIS BARTOLOMUCCI
Boardman Center Intermediate School partnered with Second Harvest Food Bank and the Boardman Lions Club to introduce a food pantry in the school for students who are in need.
The food pantry will be open to all of the students at BCIS every day. Students can stop in after school to pick up some items they may need for dinner that night or for lunch the next day.
The idea came about from a student who approached guidance counselor Mindy DePietro with questions about if there is a project like the Backpack Project that helps students who are in need get food. The school, Boardman Lions Club and Second Harvest Food Bank created the food pantry so students won't have to worry about where their next meal will come from.
"Two of our teachers and our assistant principal put together an online survey for our students and sent it out so they could see what kind of food they'd like and food they'd eat. Out of 700 students we had over 625 students respond to the online survey so we had a nice list to work with," said Principal Randy Ebie.
BCIS has more than 700 students and 43 percent of those students are eligible for free and reduced meal prices. There were more than 3,000 items brought in by students and faculty to add to the food pantry.
"I think it's really good. It's going to help the people that are less fortunate and can't afford the food that other people can," said sixth-grader Lilly Snyder.
Snyder brought in 96 items and hopes the food pantry will help out her fellow classmates.
The food pantry allows students to learn life lessons in addition to helping students fight hunger. The students learn how to pay it forward to those in need, to not be ashamed to ask for help when necessary and other important concepts.
More like this from vindy.com