Michael Alberini's has a comprehensive and creative wine list for Lovers of the vino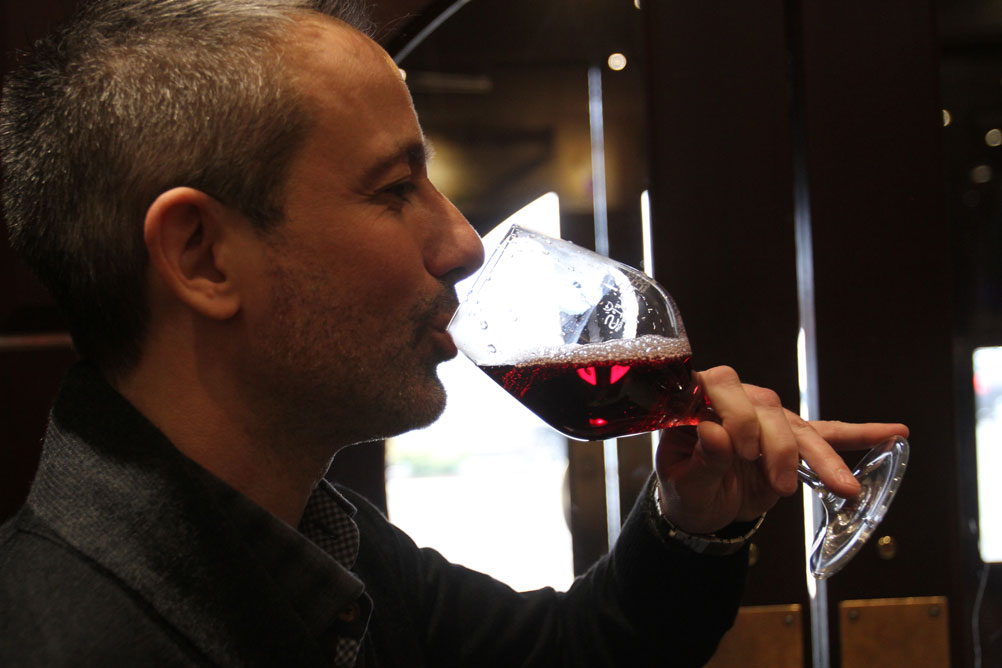 ---
I first met Michael Alberini in the fall of 2007.
I was just starting my wine career as a sales rep for a small distributor. My boss didn't have a lot of time to train me, so he gave me a case of samples and a catalog and told me to go visit Michael Alberini at the Springfield Grille. That was the first time I talked with Michael, who was gracious, fun and enlightening as we tasted the wines. I walked out of that meeting inspired to pursue a life in the world of wine.
Fast forward almost 10 years and while a lot has changed, much has remained as it was back then. Michael Alberini left the Springfield Grille for a couple of different business ventures before opening his own restaurant in Boardman. Michael Alberini's is the place to go for lovers of the vino on the U.S. Route 224 strip.
Alberini has crafted one of the most comprehensive and creative wine lists in our area. He offers the wines at reasonable prices and trains his staff on how to converse with customers and find the right wines to pair with their dinner.
Alberini's own wine journey started quite young, as he learned by the side of his Uncle Richard.
"I was raised in the business starting at age 15 when I went to work for my uncle in Niles," he said. "He was my mentor. I followed him around and lived in his shadow, but most importantly, I just listened and tried to absorb as much as I could."
Richard was the top wine guy in our Valley for decades and was considered a leading wine expert nationally. He was invited to be a judge at the prestigious Los Angeles Wine Festival, where he made some important and impressive connections.
"I remember as a kid that he had some important visitors in his office," said Alberini. "I was allowed to sit in on the meeting, which was about bringing some California wines to Ohio. The man he was meeting with was Julio Gallo."
That meeting made an impression on young Michael, who dug deep into learning about California's then-emerging wine industry. This pursuit soon became a passion that still burns. Michael travels to Napa and Sonoma three times a year.
His wine journey also has taken him to some international destinations. Alberini recalled visits to France and Spain as trips that provided inspiration and education.
"I wanted to totally open my eyes and ears to their way of doing things," he said. "I came away with an incredible sense of how much blood, sweat and tears goes into winemaking in the old world."
These days, Alberini manages to keep things fresh, even with all his years in the business. His by-the-glass wine list is continually evolving, and his staff must keep up with changes.
"Everyone who works for me goes through my 2- to 3-hour introductory wine course," he said. "After that, we make sure they are continually tasting and learning about what we are featuring."
This approach to continuous evolution and staff development helps create a professional atmosphere for the guest that rivals restaurants in the larger cities while maintaining local flair and down-home feel.
Here's a look at Michael Alberini's "Best Buys" of winter 2017 with tasting notes provided by Michael:
Pierano Chardonnay, Lodi, California, $13
Notes of vanilla, praline with accents of ripe melon and apple. The texture is creamy with buttery characteristics. Medium dry.
Osso Anno Chardonnay, Napa, California, $20
From the top tier winemakers of the renowned Buoncristiani family, this Chardonnay is not only a show stopper, but delivers quality at a great price. Pale-golden color with firm, toasty oak characters not to be outdone by its lemon curd, Granny Smith apple and quince notes woven through the front to back palate.
Spellbound Cabernet, California, $17
Bold dark fruit with soft spice and oaky accents. Perfect balance from the front, center and back palate. Great value at this very reasonable price. Full bodied yet extremely approachable right out of the gate.
Brochelle Zinfandel, Paso Robles, California, $36
This big red is a winter favorite. Richly structured and full-bodied. This sexy, smokey gem shows amazing currant fruit notes, pepper and blackberries throughout. Silky smooth, it screams for a hearty meal to merge with. This wine is worth three times its price!
Special thanks to Michael for preparing these notes. He is our Valley's best wine guy and a tremendous teacher.
On a personal note, I'm off on my next great wine adventure as I leave today for Australia and New Zealand. I'll be blogging every day from the wineries beginning March 5. Follow my travels at vindy.com/valleyfood.
More like this from vindy.com