Man arraigned on several felony charges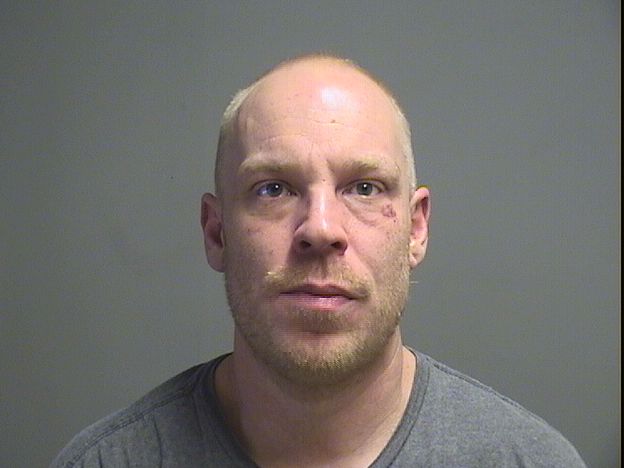 ---
A man was arraigned Wednesday afternoon in Struthers Municipal Court after police say he beat his ex-girlfriend severely and attempted to rape her.
Joseph "Joey" Seaman, 35, of Youngstown appeared on charges of aggravated burglary, felonious assault, being a felon in possession of weapons and menacing by stalking, all of which are felonies.
Struthers Detective Jeffrey Lewis said prosecutors will likely file additional charges of rape and abduction once police receive results from a rape kit DNA analysis. Lewis said investigators plan to bring those charges via direct presentment to a Mahoning County jury.
Police arrested Seaman at his Beechwood Drive home in Youngstown after an incident Monday morning at a Struthers home on Wilhelm Street. The report states that while making the arrest, police used a stun weapon on Seaman after he attempted to run away. Police also said Seaman had a shotgun and a stolen cellphone.
A 33-year-old woman told police Seaman had entered her Wilhelm Street home about 9 a.m. and took her cellphone. The woman said Seaman frequently steals her phone, so she is unable to call police. After an argument, the woman said Seaman punched her, kicked her, choked her, knocked her to the ground and threatened to kill her. The woman also reported Seaman had attempted to rape her while smothering her face with blankets and pillows.
Emergency personnel transported the woman to St. Elizabeth Youngstown Hospital. Police said the woman was unable to write due to the severity of her pain.
Police also interviewed a 42-year-old Craig Beach man who said he had entered the Wilhelm Street home to find Seaman on top of the victim, tearing her clothes off. Once Seaman saw the Craig Beach man he ran from the home, according to a police report.
When police arrived to photograph damage to the crime scene and take statements from witnesses, Seaman called the Craig Beach man. The Craig Beach man then put the call on speaker, so that police could listen in and record it. In that call, Seaman described himself as being "on the path to nowhere," made threats against the Craig Beach man and the man's family and said he was glad the woman was hurt.
Seaman, who does not yet have a court-appointed attorney, spoke a few times Wednesday during his arraignment before Judge R. James Lanzo. Lanzo found Seaman to be indigent and set his bond at $50,000.
His pretrial hearing is set for next Wednesday.
More like this from vindy.com