Children create kindness in community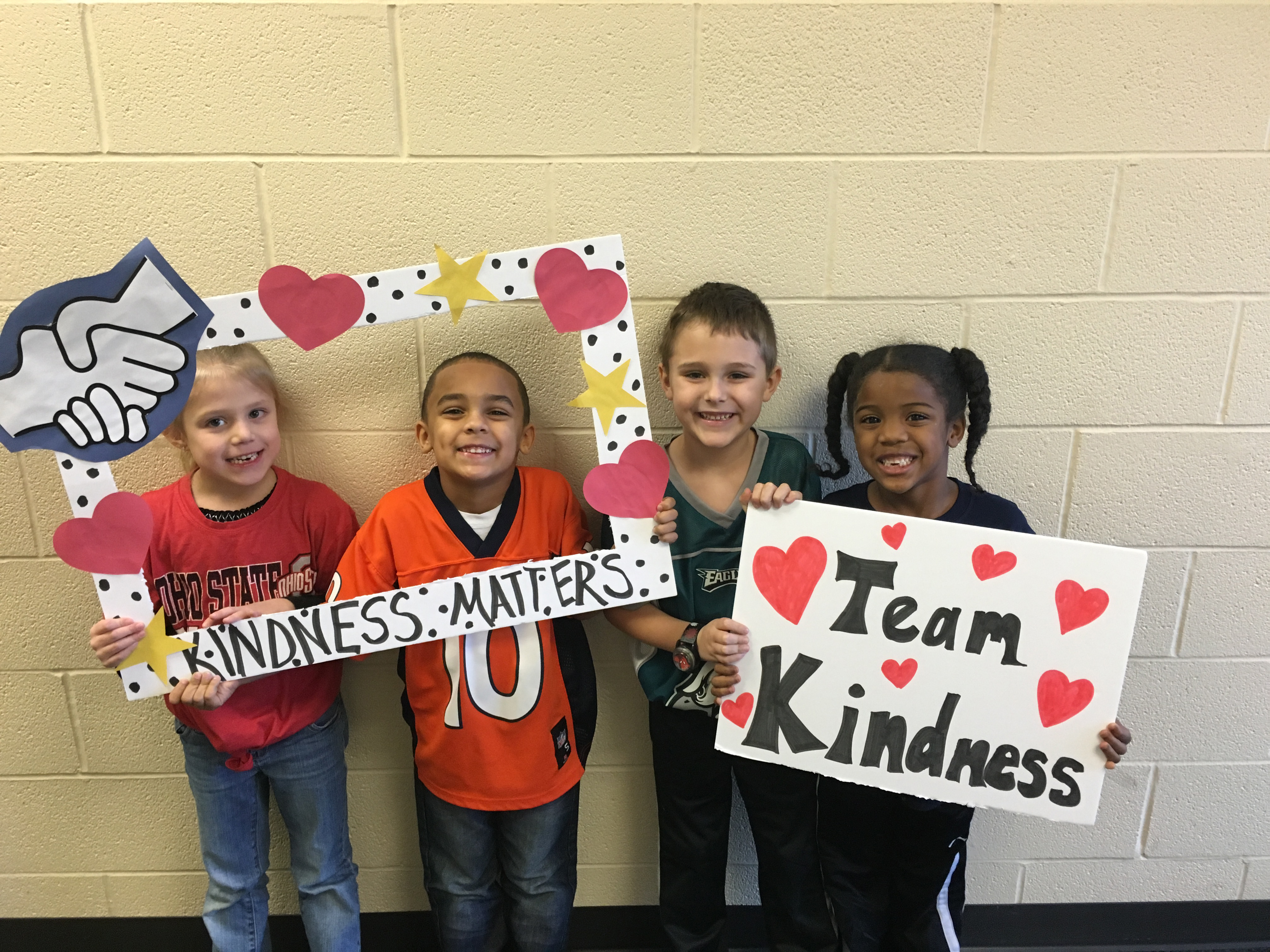 ---
By ALEXIS BARTOLOMUCCI
Students at Austintown Elementary School spread kindness throughout the halls to their fellow classmates and teachers Jan. 23-27.
The Great Kindness Challenge is a nationwide campaign, but Austintown wanted to make it local and help influence the community. It is a grassroots movement that dedicates one week to creating a culture of kindness to campuses nationwide. On Jan. 27, the students brought in their spare change to donate to Making Kids Count.
The AES students celebrated each day of the week in a different way. On Monday, students dressed in pajamas for Dream of Kindness. On Tuesday, students wore sports apparel for Team Kindness. On Wednesday, students wore a tie for Tied Together by Kindness. On Thursday, students dressed like a hippie for Peace, Love and Kindness and on Friday, students brought in spare change to donate.
"Kindness makes you a better person because kindness is sweet and it's sharing and love," said Scarlett Wells.
"Kindness week is where you share kindness and give it to other people," said student Addison Whitten.
The students also enjoyed being able to dress up in different outfits each day of the week to celebrate a good cause. Several students said they enjoyed Tied Together by Kindness day and Peace, Love and Kindness day.
"I can wear all this cool stuff, the 'Kind is Cool' bracelet and shirt. I gave a bracelet to Mrs. Patrick," said student Enrique Martinez whose favorite day was Peace, Love and Kindness day.
The teachers and students each received a video on kindness everyday and how they can do things to help spread kindness. The classrooms talked about different ideas and ways they can help out others, not just in the school, but in the community.
"All of us dropped off recipes to our classroom and we are going to make a big love cookbook. Then we're going to donate it," said Wells.
Many of the students spoke about how they learned a lot during the week and are eager to tell their friends and families about what they learned. The students came up with several ideas how they could help their friends, their community and different charities.
The Great Kindness Challenge gave the students an opportunity to come up with creative ideas on how to bring kindness and happiness to others around them.
More like this from vindy.com