Magic Tree is big on Belgian beer PASSION for BELGIANS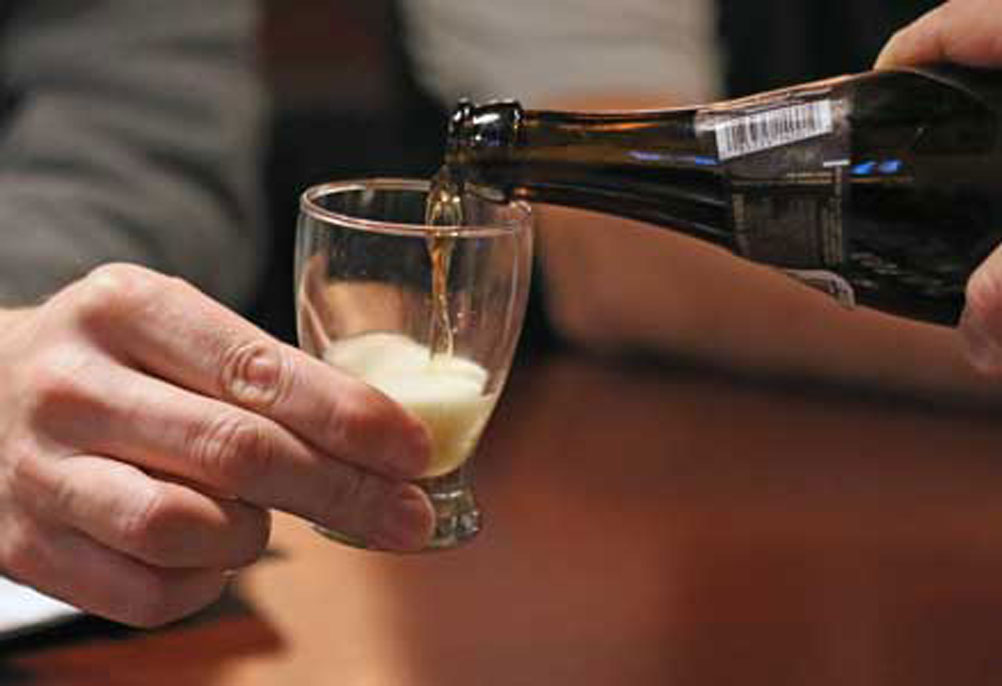 ---
If You Go...
Where: Magic Tree Pub & Eatery
Address: 7463 South Ave., Youngstown
Website: magictreepubandeatery.com
Hours: Monday through Thursday, 11 a.m. to 11 p.m.; Friday and Saturday, 11 a.m. to 1:30 a.m.; and Sunday, 11 a.m. to 10 p.m.
Passion for Belgians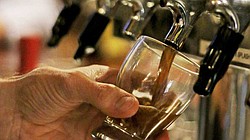 Video
The Mahoning Valley Flight Crew learned some lessons on Belgian beer and tasted some delicious ales at Magic Tree Pub and Eatery.
The Valley's beer connoisseur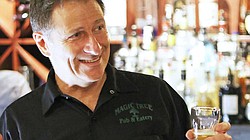 Video
Valley legend and beer connoisseur Phill Reda shares his extensive knowledge on Belgian beers.
If you're like the Flight Crew, you love craft beer.
You just might not know how big a fan you are of Belgian beers, regarded as some of the most well-engineered, historic beers in the world.
Our eyes were opened wide during our recent trip to Magic Tree Pub & Eatery in Boardman.
We'd all enjoyed a Belgian beer or three over the years. But Phill Reda, Magic Tree co-owner, gave us a two-hour education that was truly inspirational.
Phill is one of the most knowledgeable experts on Belgian beers in the Valley. He'd be considered a leading authority in the state of Ohio and even throughout the U.S.
"I travelled to Belgium in 2011 to learn as much as I could about Belgian beers and their storied histories," Phill said. "I spent days in Trappist monasteries and at family breweries studying the craft of brewing and drinking Belgian beers."
Phill returned with a passion to import Belgian beers for the people of the Mahoning Valley.
He created Magic Tree's Belgian Cafe, which offers nearly a dozen Belgian beers and is the only place of its kind in the region.
Phill and his wife, Sandy, are a fountain of knowledge about all varieties of craft beer. They opened Magic Tree in 2012, operated Vintage Estate in Boardman from 2008 to 2015, and organized The Big Tap-In Craft Beer Festival for five years.
"We love to bring great craft beer experiences to the Mahoning Valley," Phill said.
With his passion for Belgian beers, Phill knew exactly where he'd focus when the Flight Crew visited in mid-January: squarely on his Belgian Cafe.
We had a special visitor that night. Todd Franko, editor of The Vindicator, wanted to see just how rigorous a day in the life of a Flight Crew member was.
As we nestled into our seats at the Belgian Cafe, Todd saw there was far more in the Flight Crew's job description than simply drinking beer. There's indeed much to learn about the art of fine craft beer.
Here's a little more about the Flight Crew's favorite Belgian selections:
Dave Shively
Duchesse de Bourgogne (6.2 percent ABV): a red sour by Brouwerij Verhaeghe, Vichte.
"I'm not a big fan of sours. I chose Duchesse de Bourgogne for two reasons. First, my Flight Crew brethren were impressed that I knew how to pronounce it correctly. More importantly, it was one of the few sour beers I've ever tried that I actually enjoyed. This Flemish-style sour was lightly carbonated and poured out in a nice brown-reddish color and had cranberry highlights. Bonjour!"
Joe Sanfilippo
Lindemans Framboise Lambic (2.5 percent ABV): a fruit lambic from Brouwerij Lindemans, Vlezenbeek.
"My favorite of the night was the Lindemans' Framboise Lambic. It has a deep red pour with a nice fruity flavor. As soon as Phill uncorked this bottle, you could smell the raspberry aroma. It had a sweet raspberry taste with a nice little sour finish. This one checks in at 2.5 percent ABV with an IBU of 12."
Jason Jugenheimer
Petrus Aged Pale (7.3 percent ABV): a sour by Brouwerij De Brabandere, Bavikhove.
"Considered one of the foundation sour beers of the world, Petrus Aged Pale spends two years aging in oak barrels. It checks in at 7.3 percent ABV and is a light-colored and smooth-drinking sour ale – not overpowering like you might think. The Belgian breweries have been brewing for hundreds of years, and it shines through in this beer."
David Anderson
Tripel Karmeliet (8.4 percent ABV): a golden beer by Brouwerij Bosteels, Buggenhout.
"Sampling the Belgian beers was really a treat for me. I enjoyed every one. The Belgians sure know what they're doing! One that stood out for me was the Tripel Karmeliet. This one's brewed according to a recipe from 1679 and uses wheat, oats and barley. It has a nice citrus aroma with hints of vanilla. Even at 8.4 percent ABV, it went down very smooth and is easily one of the top beers I've ever had."
Roger Gillespie
St. Bernardus Abt 12 (10 percent ABV): the flagship of Brouwerij St. Bernardus, Watou.
"Many thanks to Phill for helping me discover the experience of Belgian brews. I'm a frosted mug kind of guy, which is not the way to savor the flavor of these classics. My favorite was the St. Bernardus Abt 12, an Abbey Quadruple. This beer has a nice copper color with an ABV of 10 percent. Poured cold but given time to warm a bit, the flavors and aromas get more intense. A wonderful experience!"
Jim Cyphert
Pauwel Kwak (8.4 percent ABV): a Belgian strong ale by Brouwerij Bosteels, Buggenhout.
"Kwak has been brewed since 1791. And there's an art to properly experiencing it. We cradled it in our hands to warm it to 'cellar temperature'. The flavor just exploded. Since I've only been drinking craft beer for a decade, I listened to Phill about the best way to enjoy this classic. Anyone can drink beer, but be sure to take the time to truly experience Kwak. It's a real winner!"