Judge Milich plans to be busy in retirement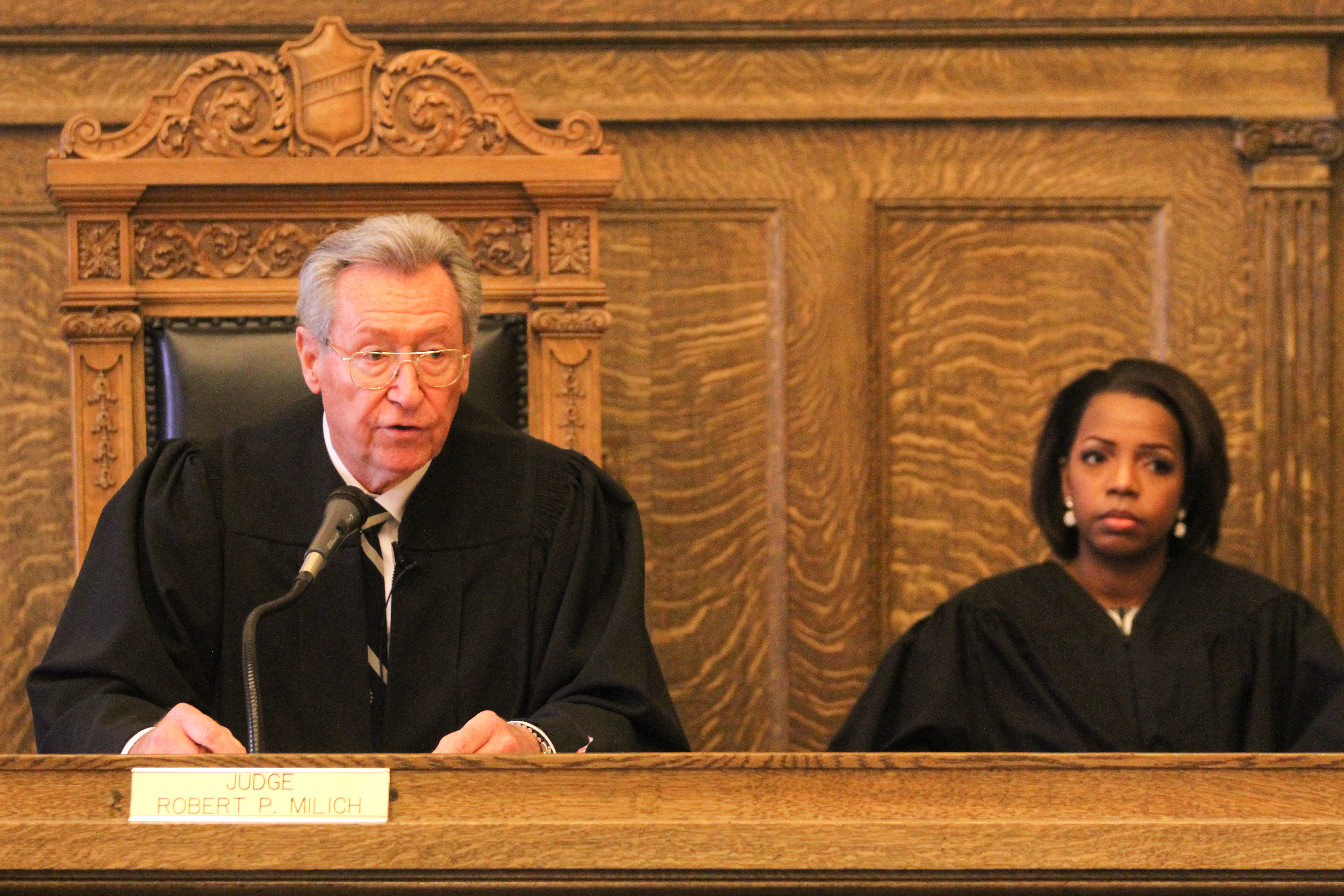 ---
By Joe Gorman
YOUNGSTOWN
In his retirement, you can refer to Municipal Court Judge Robert Milich as Bob The Builder.
Judge Milich said his plans include building a boat, a plane and a 1932 Ford Coupe, as well as filling in as needed as a visiting judge.
He had to retire this year because of age requirements after being on the bench since 1999. He was replaced by Carla Baldwin, a former magistrate for the Mahoning County Juvenile Court who was sworn in Wednesday after winning the November election for the seat.
But Judge Milich also did some building on his own while he was on the bench.
He said when he first came on the court there was not much structure, so he and former Judge Robert Douglas, now retired, and Judge Elizabeth Kobly created a court administrator's office and appointed an administrator so cases could be disposed of more quickly.
Judge Milich also teamed up with the other two judges to lobby for a new court facility, which they will have early next year, as the city is renovating part of the City Annex Building at Front and Market streets to house the court.
Judge Milich also created the Youngstown Veterans Treatment Court, which helps veterans charged with misdemeanors receive drug or mental- health treatment.
On Wednesday, Judge Milich presided over his last graduation ceremony at the court. Several people thanked him for his service and told stories about him.
Councilman Michael Ray, D-4th, said when he was elected he asked Judge Milich to swear him in. Judge Milich agreed, but he was getting ready for a trip to Florida and told Ray he would have to come to his house to be sworn in.
Ray said that was fine, and he went to the judge's home. There, amid suitcases packed for the trip, the judge grabbed a robe out of his closet, the judge's wife grabbed a Bible, and Ray was sworn in.
Ray said the story is perfect because it shows how Judge Milich is willing to help someone in need.
"He always puts others before himself," Ray said.
Clerk of Courts Sarah Brown-Clark told the crowd she will always remember Judge Milich walking around downtown whenever court was not in session. The judge has been a familiar sight downtown over the years.
"I think the people of Youngstown are going to miss the judge casually strolling the streets of downtown," Brown-Clark said.
Judge Milich thanked Brown-Clark and the clerk's office for all their work over the years and credited the court staff for their efforts as well. He said he has confidence in Judge Baldwin and is especially impressed by her speech after she was sworn in because she talked about others instead of herself.
"She didn't say, 'me,' one time," Judge Milich said.
The biggest change he has seen in his years on the bench is the effect of opiates the last few years on people, Judge Milich said. He said the problem is so bad it is taking away space in treatment facilities needed by people suffering from other drug problems or mental illness.
"It's overwhelming," Judge Milich said. "Just about every aspect of the court is involved in drugs."
More like this from vindy.com