Werth sworn in as Boardman police chief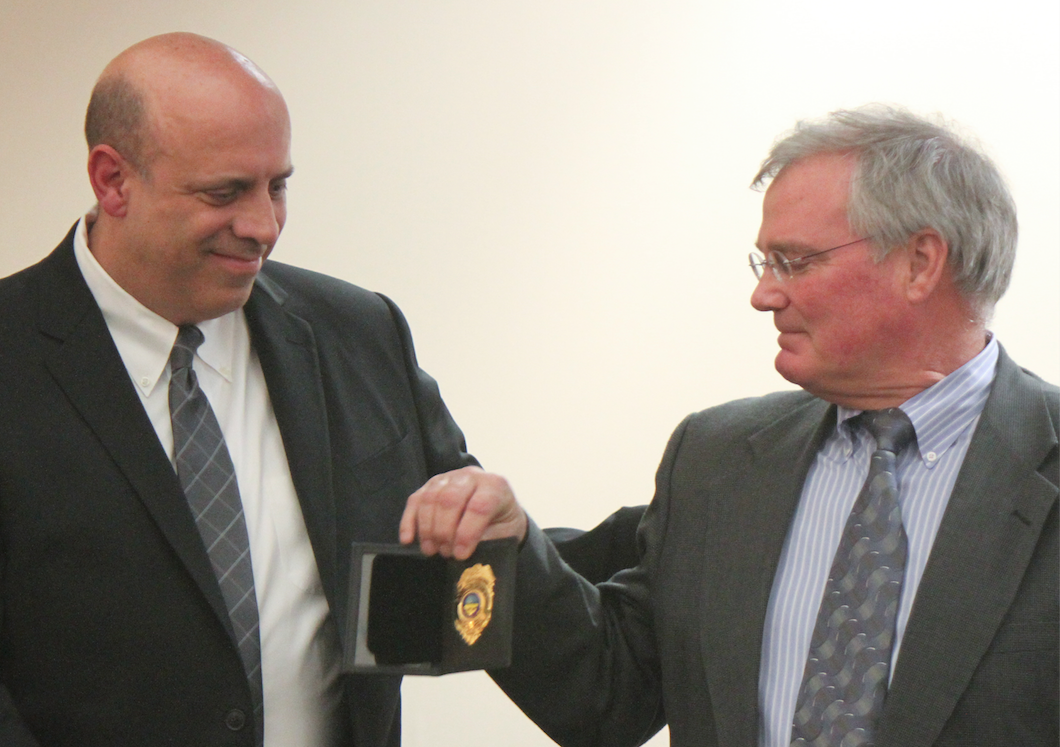 ---
BOARDMAN
Traditionally, you might wish someone luck when they begin a new job.
According to now-retired township Police Chief Jack Nichols, however, his successor won't need it.
"There's no luck needed here," he said to a crowd gathered at the township government center. "Todd Werth and Boardman Police Department, because of their level of skill and dedication, they don't need luck. They're just that good."
Township trustees on Thursday swore in Werth as police chief. Werth, who recently retired from a 20-year career with the Federal Bureau of Investigation, was selected by township trustees in June to be the next police chief.
"I can't say how excited I am," Werth said. "I've always known, living in Boardman the last 20 years, what a great township it is."
He said the past several months he spent shadowing Nichols to learn the job only reinforced that feeling for him.
Werth retired as head of the local FBI office earlier this month, a job he said had a more regional focus than this one will.
"I have a lot of friends here, family here, and it was a function of, 'What can I do for my immediate community?'" he said of serving the township, where he and his wife have raised two daughters, ages 24 and 12.
Township trustees began looking for Nichols' replacement nearly a year ago, as Nichols announced early in 2017 he would retire at year's end after a 40-year career with BPD.
Twelve people initially applied for the job, with Werth ultimately being chosen from a pool of three finalists.
Werth, an Army veteran, joined the FBI in 1997. He worked as a special agent, a training coordinator for the Cleveland field office and most recently, as supervisory senior resident agent for the Youngstown office, which oversees operations in Mahoning, Trumbull and Columbiana counties.
In remarks at the swearing-in ceremony, trustees highlighted the qualities that made him stand out in their eyes.
Trustee Larry Moliterno said it was Werth's strength, character and accessibility. They noted, too, they wanted a candidate who would emulate Nichols.
"It's about honor and integrity," said Trustee Tom Costello. "Todd, there is no doubt in any of our minds that you are going to continue that tradition."
More like this from vindy.com