Professionals speak at PMS career day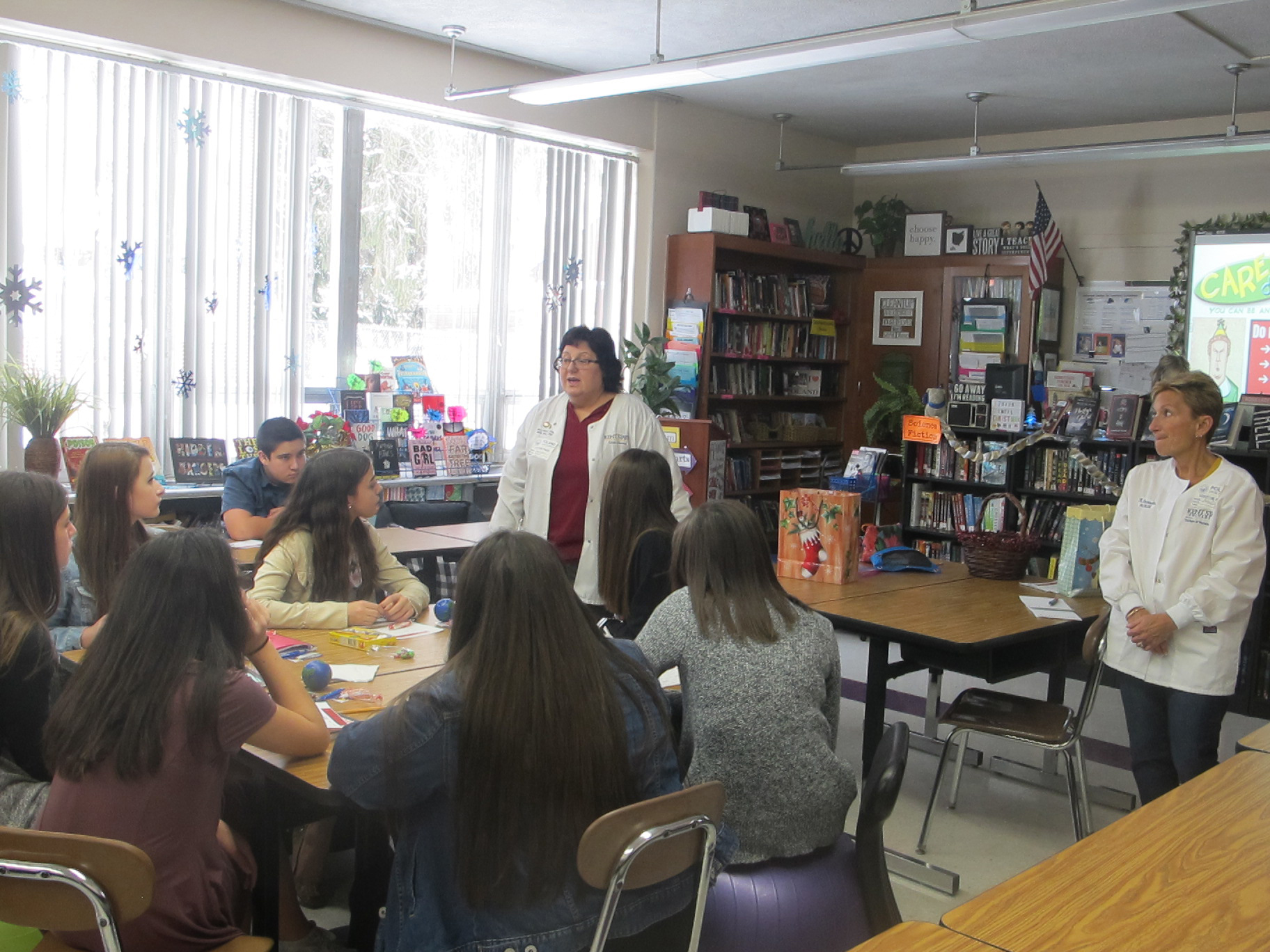 ---
By ZACK SHIVELY
Poland Middle School invited professionals to their school for their Career Exploration Day on Dec. 15 to get their eighth-grade students thinking about their future.
School counselor Mary Jo Rowan organized the day for the students.
They began their exploration day at Mahoning County Career and Technical School where they could see the fields offered at the school. After lunch, the students went to five presentations throughout the remainder of the day.
Rowan organized the day differently than the school has done in past. She used surveys from OhioMeansJobs to help herself and the students gauge what careers they were most interested in.
She asked the students to pick five career presentations out of 35 offered throughout the day.
She used the surveys to figure out what careers to invite. She found a lot of students wanted to be doctors, nurses or lawyers. She invited other careers that students might not have considered to strengthen the amount of exploration the students did during the day.
Rowan set up presentations in six rooms with five 20-minute presentations in each room.
The professionals included a veterinarian, a personal trainer, nurses, a doctor, a lawyer, a funeral home director and more. She had a graphic designer from New York City give her presentation over a video call. Principal David Purins also presented to talk about the teaching field.
"It's wonderful to see local professionals give back to the community," Purins said of the exploration day. He said the day helps the students think about their career at the high school while they talk with the professionals.
The PTO of the school assisted Rowan in running the event.
They signed in the professionals and showed them what class they needed to go to for the presentation. They also made a lunch for the professionals to eat before and after their presentations.
More like this from vindy.com