Local children receive holiday gifts and cheer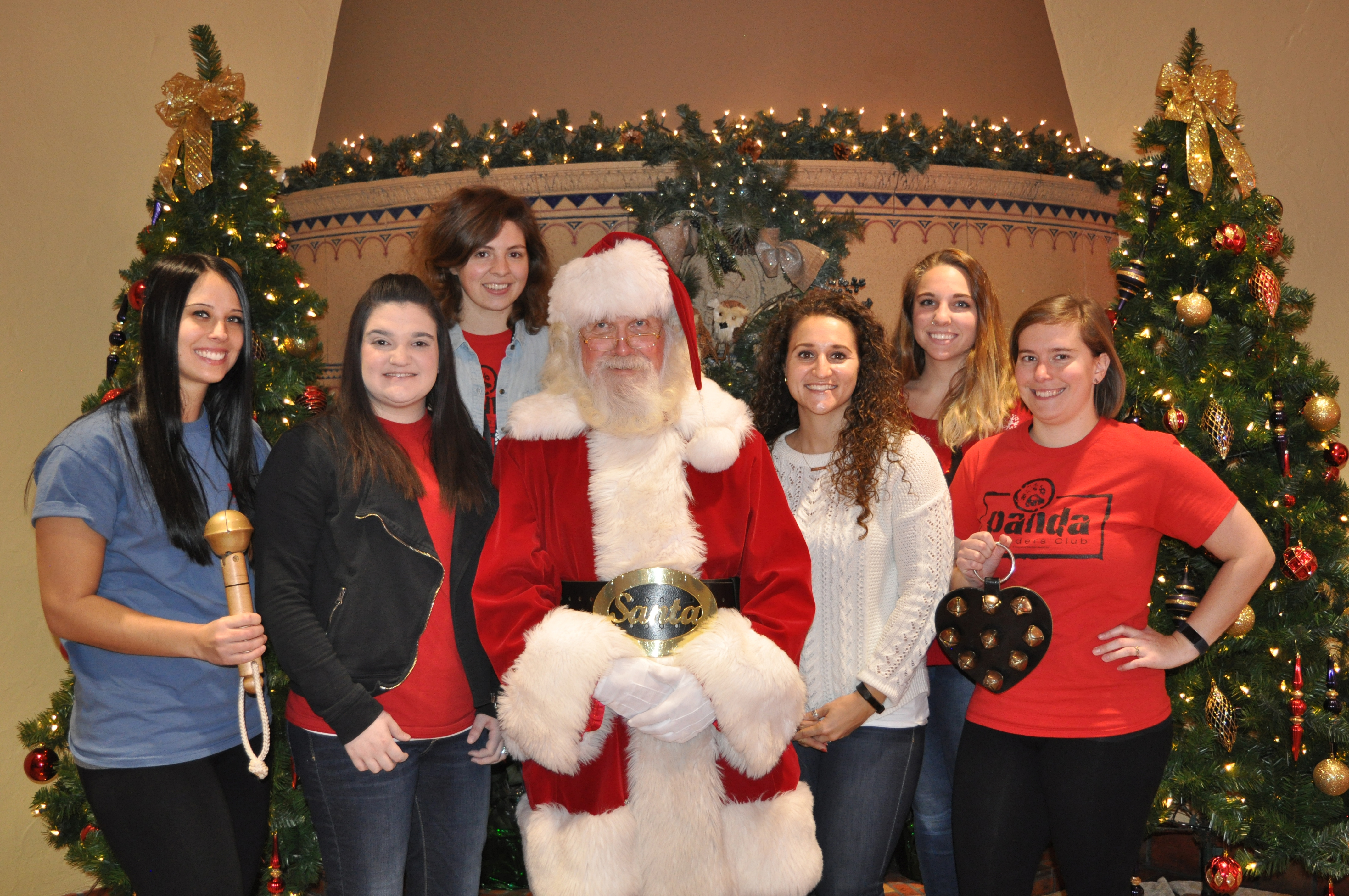 ---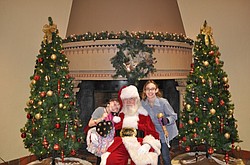 Photo
Neighbors | Submitted .Nadeah Reese and Joyce Reese visited with Santa Claus at the Meridian HealthCare's 25th Breakfast with Santa.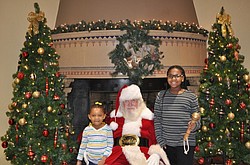 Photo
Neighbors | Submitted .Nariah Williams and Yazirah Muhammad posed for a picture with Santa Claus as they attended the Breakfast with Santa put on by Meridian HealthCare.

Photo
Neighbors | Submitted .Merdian HealthCare staff members pose with Santa during the 25th Breakfast with Santa. Pictured are, Janine Iacobucci (Prevention Educator), Ashley Morley (Prevention Coordinator), Michaela Walker (Prevention Educator), Angela Sammartino (Prevention Educator), Olivia Clark (Prevention Educator) and Melissa Proch (Prevention Educator).
Hundreds of children ages newborn to 10, who otherwise might not have an opportunity to be part of a positive holiday event, enjoyed some holiday cheer recently thanks to Meridian HealthCare's annual Breakfast with Santa event.
Student volunteers from several area schools who are members of the Meridian-sponsored PANDA Leaders Club collected toys to distribute to the youngsters via the PANDA Leaders Club Giving Tree event. They also helped serve a free breakfast, led holiday craft events, and coordinated photos with Santa at the Breakfast with Santa event, which took place on Dec. 9 at the Downtown YMCA.
The children who were invited to Breakfast with Santa are clients of the many area non-profit social service agencies who work with Meridian. PANDA Leaders Club members are students at area middle schools and high schools, part of a program that encourages young people to make positive choices in their lives while developing plans to deal with issues facing young people today.
Students from various local Mahoning and Trumbull County schools, including Lowellville, Niles Middle School, Poland Middle School, Struthers, Boardman Glenwood Middle School and Boardman Center Intermediate School, participated in this year's PANDA Leaders Club Giving Tree event, collecting more than 200 presents at their schools. Meridian employees also donated gifts. Any presents that remain after this year's event will be distributed to children in various Meridian HealthCare programs and other donation programs throughout the Valley.
This year, The Hidden Cafe donated a hot breakfast for all attendees including French toast casserole, potatoes, eggs and sausage. Other local businesses who contributed include: Giant Eagle (Boardman, Austintown, Canfield and Poland locations), Struthers IGA, Arby's in Austintown and Taco Bell in Boardman.
Meridian HealthCare, established in 1972, is an innovative non-profit organization that is dedicated to Saving Lives and Serving Communities. Meridian provides a comprehensive array of services, including medical and non-medical addiction treatment, short-term counseling, healthcare services, workforce wellness and testing, prevention education and supportive housing. Meridian HealthCare has been sponsoring the Breakfast with Santa event for more than 25 years.
More like this from vindy.com