Fitch jazz bands swing in holiday spirit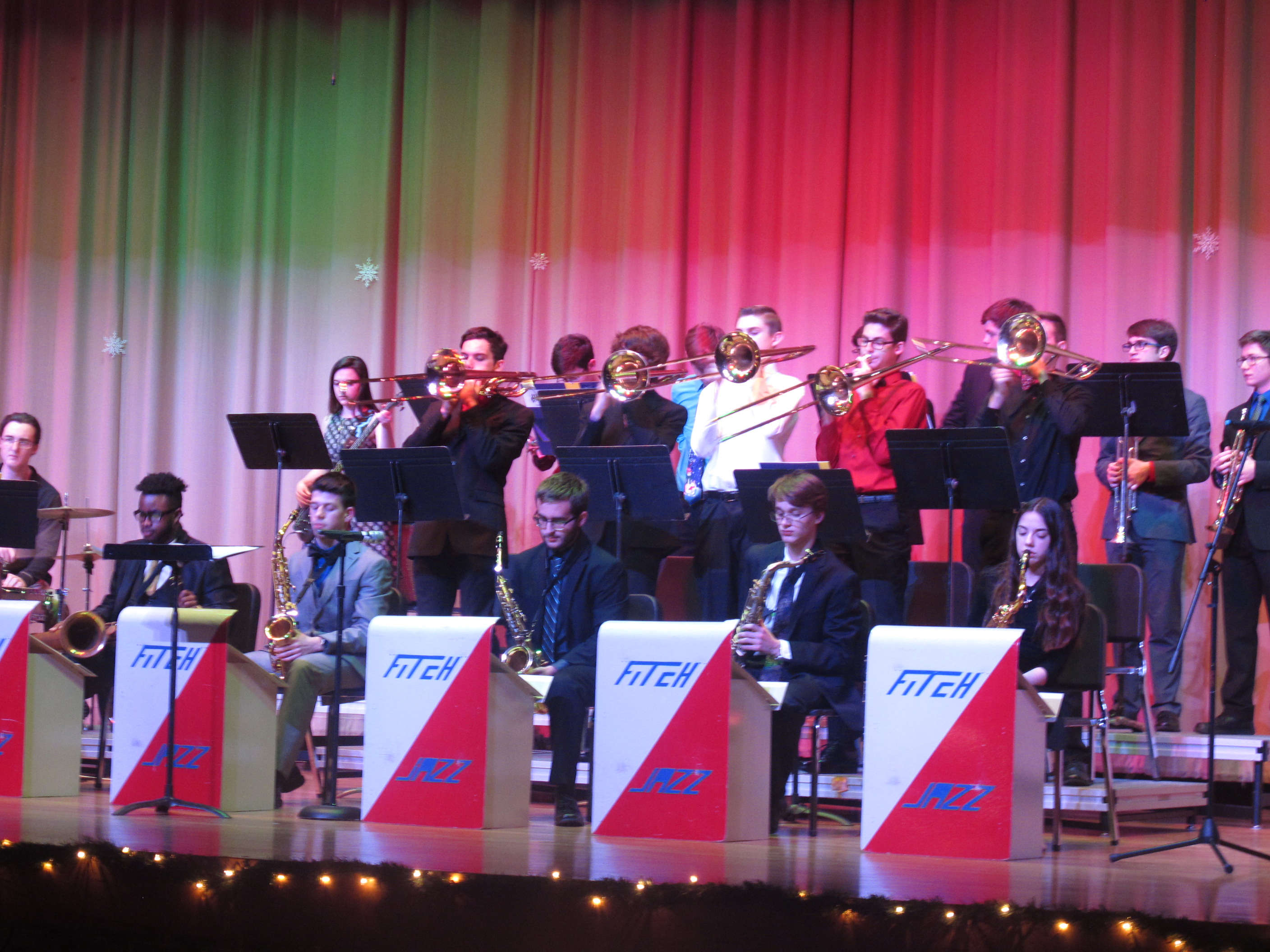 ---
By ZACK SHIVELY
The three Austintown Fitch jazz ensembles performed holiday music on Dec. 18 in the high school auditorium.
The performing bands were the middle school ensemble, the high school's jazz ensemble two and the high school's jazz ensemble one. Each band had soloists that added an improvisational element to the holiday classics.
The middle school jazz ensemble directed by Jeremy McClaine opened the night. They began their six song set with "Frosty the Snowman" and closed with "Winter Wonderland." The played a song called "Holiday Jam" that featured a medley of holiday songs with three soloists throughout.
The jazz ensemble 2 performed five songs under the direction of Wesley O'connor. The group does not have a set time during the school day to perform. Instead, they voluntarily meet twice a week before school starts to practice their music. The group played classics such as "White Christmas" and "Baby, It's Cold Outside."
The jazz ensemble 1, also directed by O'Connor, finished the night out strong. Like the middle school, they also performed a medley of Christmas songs in a song called, "Jazzin' the World." However, this arrangement of the medley took the notable holiday songs and gave them a different flair to them. For example, one song imitated Chuck Mangione's sound while another took on Miles Davis's style.
They also played classics such as "The Christmas Song" and "Feliz Navidad." The band gave a funky rendition of "God Rest You Merry Gentlemen." Their version of "Up on the Housetop" featured solos from many students in the band. They ended the night with "Jingle Bells."
More like this from vindy.com