UAW members give back with food boxes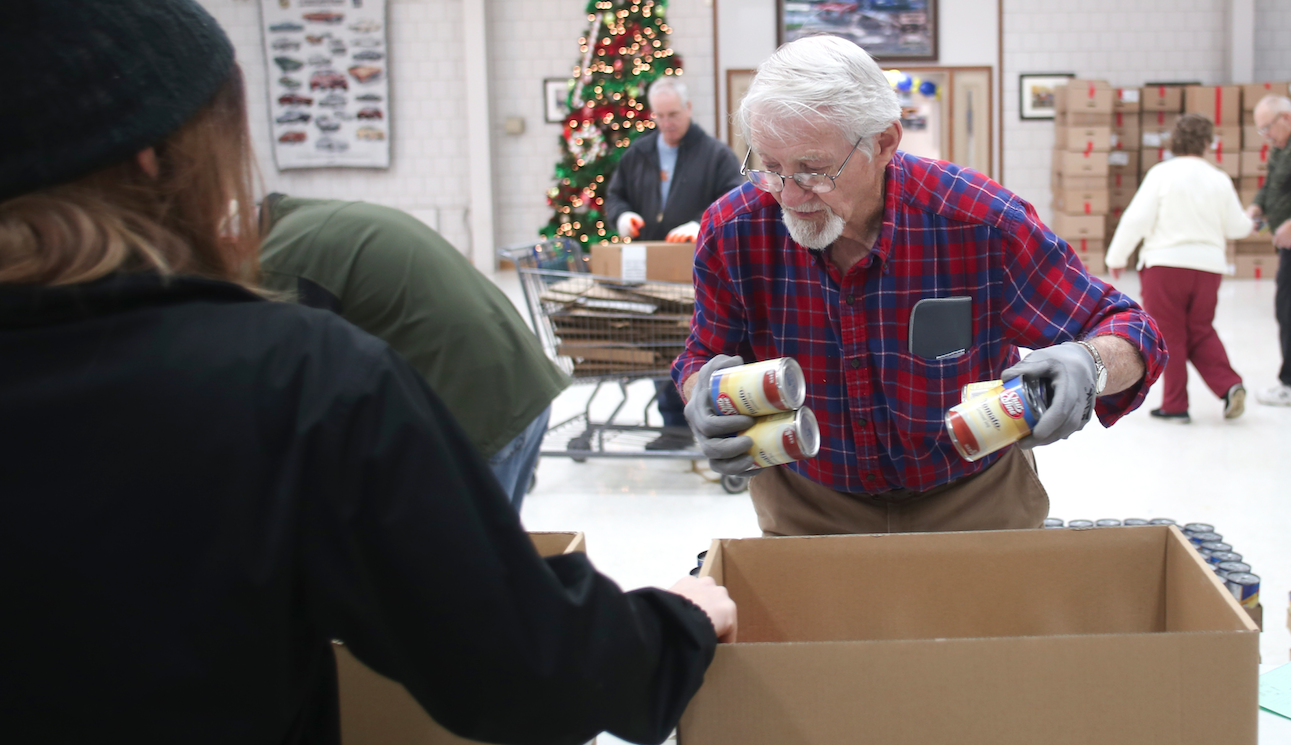 ---
By Kalea Hall
LORDSTOWN
In assembly-line fashion, members of United Auto Workers Local 1112 filled boxes with cans of sauce, packages of noodles and bags of potatoes.
To top off the box, volunteers plopped in a turkey.
Local 1112 expected to see 300 people in need come to the union hall Wednesday for the annual Care & Share Program when union members give back with food donations to those in need.
The recipients of the food donations are recommended to Local 1112 by current and retired members. UAW Local 1112 represents the assembly plant workers at the General Motors Lordstown Assembly Complex and the workers at the Kmart Distribution Center, Leadec Industries, Lordstown Seating Systems, Jamestown Industries, Mahoning County Jobs and Family Services and Infinite Synergies.
"It's one of the biggest charities we do," said Russ Sigworth, UAW Local 1112 community service committee chairman and communications representative. "This one takes the cake as far being the most involved. We get the people interaction. We get to actually see the people who are in need."
The program started in the early 1980s after a layoff occurred at the Lordstown plant and union leaders started a fundraiser to help those laid-off workers.
Now, the Community Service Committee of the union runs the program. The committee has several fundraisers throughout the year for the program. Private donations also are used to fund the program.
On Wednesday, more than 80 volunteers from the union and outside the union helped to load boxes with food that will provide a holiday meal and then some, Sigworth said.
In total, more than $15,000 worth of food was given away. Any leftovers went to the Warren Family Mission.
During this holiday season, the union also purchased gifts for local senior citizens, and for the 15th consecutive year, Local 1112 members in the paint shop at the complex donated toys and more than $4,000 in funds to the local Salvation Army.
More like this from vindy.com