Youngstown Mayor-elect Jamael Tito Brown's opponent raised more money than him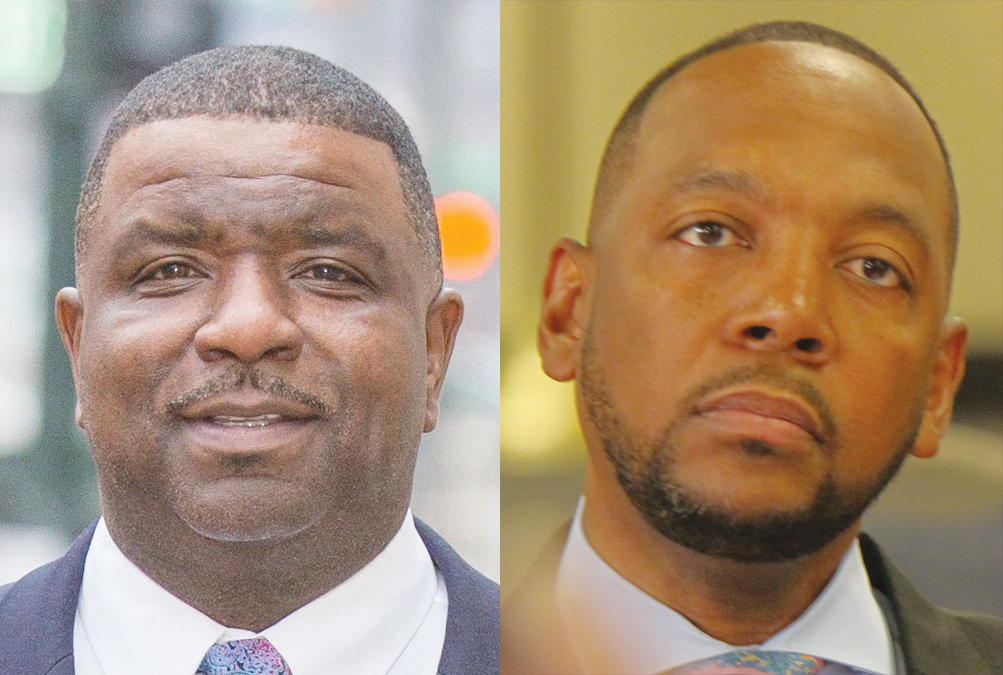 ---
YOUNGSTOWN
As it was during the Democratic primary, Jamael Tito Brown's opponent raised more money than him during the general election.
And just like he did in the primary, Brown won the general election despite the monetary difference.
The amounts raised by Brown and Sean McKinney, an independent candidate who lost by 201 votes, during the post-general-election period – Oct. 19 to Dec. 8 – are pretty close. McKinney received $23,042 in contributions compared with $21,120 for Brown.
But for the overall general election, it wasn't close.
McKinney, a former city buildings and grounds commissioner running for public office for the first time, raised $113,737 toward the general election. That includes $38,300 in loans from his family members, primarily his parents.
In comparison, Brown, a former council president and 3rd Ward councilman, raised $71,910 in contributions toward the general election.
Brown beat McKinney in last month's election. McKinney filed a court complaint Dec. 7 demanding a new election, saying there was widespread "election fraud with many irregularities."
During the post-general-election period, McKinney spent $29,174. Most of that money – $17,415 – went to Keynote Media Group of Youngstown for television commercials.
Overall for the election, McKinney spent $112,406, leaving his campaign with $1,331 as of Dec. 8.
During the post-general-election period, Brown spent $21,120, with $9,007 of it going to 2 Ticks & The Dog, a Warren company, for commercials and $3,657 to Sherman Creative Promotions of Youngstown for yard signs.
For the general election, Brown spent $72,475. He spent more than he raised because he brought $2,133 from the primary election into the general-election period.
Brown had $1,568 in his campaign account as of Dec. 8.
There were two other independent candidates in the mayoral race: Janet Tarpley, a former 6th Ward councilwoman, who failed to file a post-general-election campaign-finance report; and Cecil Monroe, who reported raising no money for his race.
During the Democratic primary, Brown raised $33,912 compared with $89,399 for incumbent Mayor John A. McNally. Brown beat McNally by 472 votes in the primary.
More like this from vindy.com