Mahoning County's black infant mortality rate is among the worst in Ohio and the nation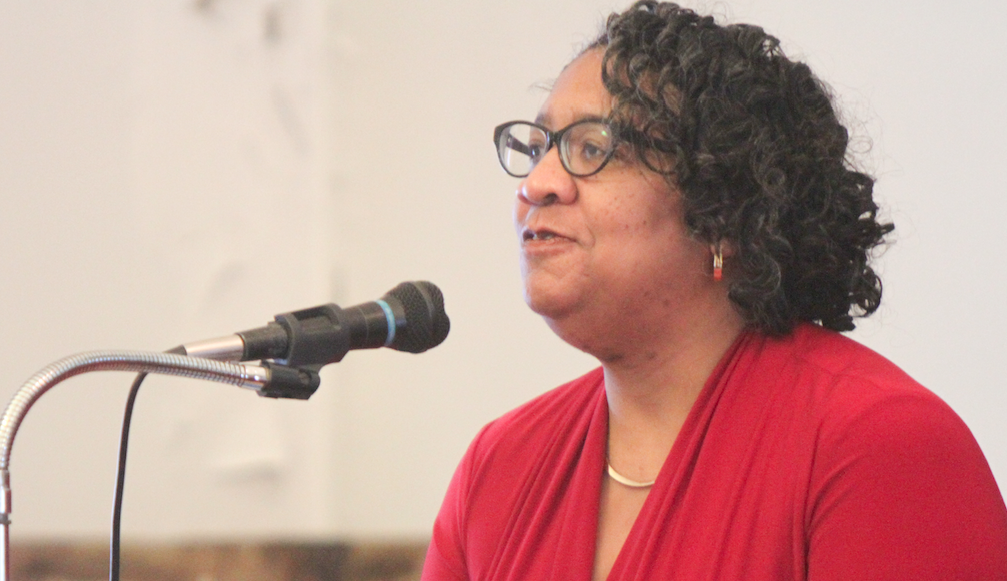 ---
YOUNGSTOWN
Mount Olive Fire Baptized Holiness Church is the first of what Leigh Greene, executive director of the Youngstown Office on Minority Health, hopes will be many predominantly black churches to raise awareness and provide education to lower infant-mortality rates in Mahoning County.
The infant mortality rate is the number of babies who die in the first year of life per 1,000 live births.
In the spring of 2017, health officials said Mahoning County's overall infant mortality rate, among the worst in Ohio and the nation, was not improving.
For instance, the black IMR in Mahoning County was 17.7 in 2015 and 10.2 in 2014. This compares with white babies' IMR of 6.4 in 2014 and 5.2 in 2015, according to the Youngstown Office on Minority Health.
That racial disparity is what health officials in Mahoning County, particularly Greene, want to address by involving black churches, she said at an event titled Baby Shower for Jesus on Sunday hosted by the Senior Mission of Mount Olive Fire Baptized Holiness Church on Marion Avenue.
Greene, along with Youngstown Mayor John A. McNally, were guest speakers at the Baby Shower for Jesus.
Mahoning County's black infant mortality rate ranks 86th highest out of 88 counties in Ohio, the mayor said.
McNally said the Mahoning County District Board of Health and Youngstown City Board of Health are working together to improve those numbers by creating initiatives that help mothers from conception to keeping their babies alive to celebrate their first birthday.
In many cases, the health of the mother is part of the reason for high infant- mortality rates, said Greene.
In addition to initiatives to help mothers stay healthy, there are programs that address birth spacing, breast feeding, safe sleeping, and pathways for moms such as transportation to doctor appointments, education about taking care of themselves and their babies, she said.
"We have to understand that our community is only as healthy as our babies," Greene said.
The purpose of Sunday's service was to bring awareness and education about black infant mortality and to raise money to give to organizations that help pregnant mothers, said Dollaine Holmes, coordinator of the event and chairwoman of the Advisory Council for the Youngstown Office of Minority Health.
Leigh said the point of the Baby Shower for Jesus was to create awareness of black infant mortality in the Mahoning Valley and encourage black churches to get involved in the fight by hosting future events such as the one Sunday at Mount Olive.
"We are trying to work with 'first ladies' in African-American churches and get them involved," Greene said.
More like this from vindy.com