Despite asking to withdraw guilty plea, Youngstown man gets three-year prison term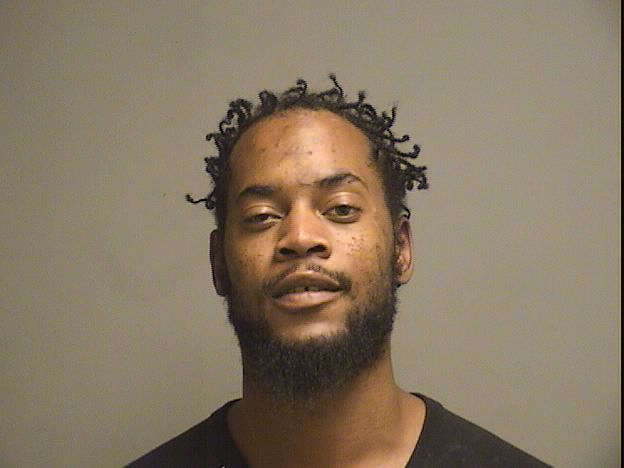 ---
By Justin Wier
YOUNGSTOWN
A Youngstown man provided a litany of reasons why Judge John M. Durkin shouldn't sentence him to prison for a fatal 2016 crash, but he received three years behind bars nonetheless.
Eric Wallace, 28, of Martin Luther King Jr. Boulevard, told Judge Durkin of Mahoning County Common Pleas Court he needs knee surgery, he recently learned he has cancer, his aunt died, his 26-year-old cousin was shot in the head and his girlfriend is giving birth next year.
As he listed his recent misfortunes, a member of victim Jerome Campbell-Atkins' family yelled out: "What about us? What about this family?"
Wallace had asked to withdraw his plea of guilty to aggravated vehicular homicide and operating a vehicle while intoxicated. He entered the plea in October.
"To me, these sound like reasons why you want to continue this sentencing and not reasons why you want to withdraw your plea," Judge Durkin said, overruling the motion.
In January 2016, Wallace was driving nearly 90 mph on Market Street on the city's South Side when he struck a car carrying Campbell-Atkins, 40, prosecutors said.
Wallace had alcohol and cocaine in his system at the time, investigators said.
Tawanda Campbell, the victim's sister, became tearful while addressing the court and walked away from the lectern.
"[Wallace] has no idea what he did to us," she said. "I cry every day for my brother."
Ronald Knickerbocker, Wallace's attorney – whom he had earlier asked to replace – told the court the driver of the car Wallace struck was also intoxicated, and she turned in front of Wallace.
He added the driver died of an overdose shortly after the accident.
He added Wallace has mental-health issues.
Judge Durkin considered this, but said Wallace's speed probably played the greatest part in Campbell-Atkins' death.
"If you weren't driving so fast, it's likely he might not have died," he said.
In addition to three years in prison, Wallace will serve three years' parole after his release. He also will lose his driver's license for life.
More like this from vindy.com