Mahoning County will be site of new regional detox center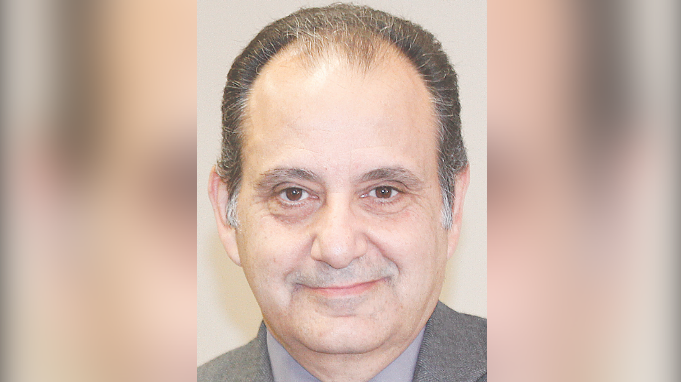 ---
YOUNGSTOWN
Mahoning County will receive $250,000 to participate in a statewide effort to expand detoxification services for people with substance- abuse disorders.
As part of the state's biennial budget bill, the state Legislature approved up to $1 million in funding per region this year to establish substance- abuse stabilization centers. Mahoning County will be the site of one such center that will serve the "heartland" region – Trumbull, Mahoning, Columbiana, Portage, Stark, Carroll, Tuscarawas, Medina, Wayne, Holmes, Ashland and Richland counties.
The funding will establish 14 new detox beds, operated by Neil Kennedy Recovery Center out of St. Elizabeth Youngstown Hospital. The beds are available to patients from any of those 12 counties.
State, county, and local recovery officials gathered Monday to announce the county's detox bed expansion, which is the first project planned with the region's $1 million.
"As the director of the Mahoning County Mental Health and Recovery Board, I am so pleased that one of the regional detox units will be located in our county," said Duane Piccirilli.
He credited local treatment providers for being the reason a unit could be established so quickly here.
"Today is a good day when the state can work with our local communities and support the important work we're doing in our community," said state Rep. Michele Lepore-Hagan of Youngstown, D-58th.
"We really are so excited about this opportunity to have this money here in the Valley where it's needed."
Carolyn Givens, executive director of Neil Kennedy, highlighted the importance of detox services, saying they are the "first step to getting people in the door" for treatment.
"We know that there is hope and there is recovery and there is quality of life, but that first step is a stabilization program," she said.
Givens said program leaders hope to have the beds ready no later than the end of January.
Mahoning County has 48 detox beds, but many of the counties in the heartland region don't have any, said Brenda Heidinger, associate director of the Mahoning County Mental Health and Recovery Board.
"I think it's going to reduce the wait time for detox, probably pretty significantly," she said of the impact the new beds will have.
"It will allow us to get people in quicker."
She said mental health and recovery officials from those 12 counties have worked closely together to plan how to use the region's funding.
She noted, too, that the new beds will be the first in the area that will be able to accept patients 24/7. Other detox centers in the county operate out of facilities that only take patients during regular business hours.
This marks the first time detox will be provided out of a hospital, which is better able to take in patients at any time.
Ohio House Bill 49 made $1 million available to the region this year, and another $1 million will be available next year, which will provide further opportunities for detox expansion.
Officials said the expansion of Medicaid and other factors will allow the detox beds to be self-sustaining once they're up and running.
More like this from vindy.com