Incoming library director hopes to make a difference in Youngstown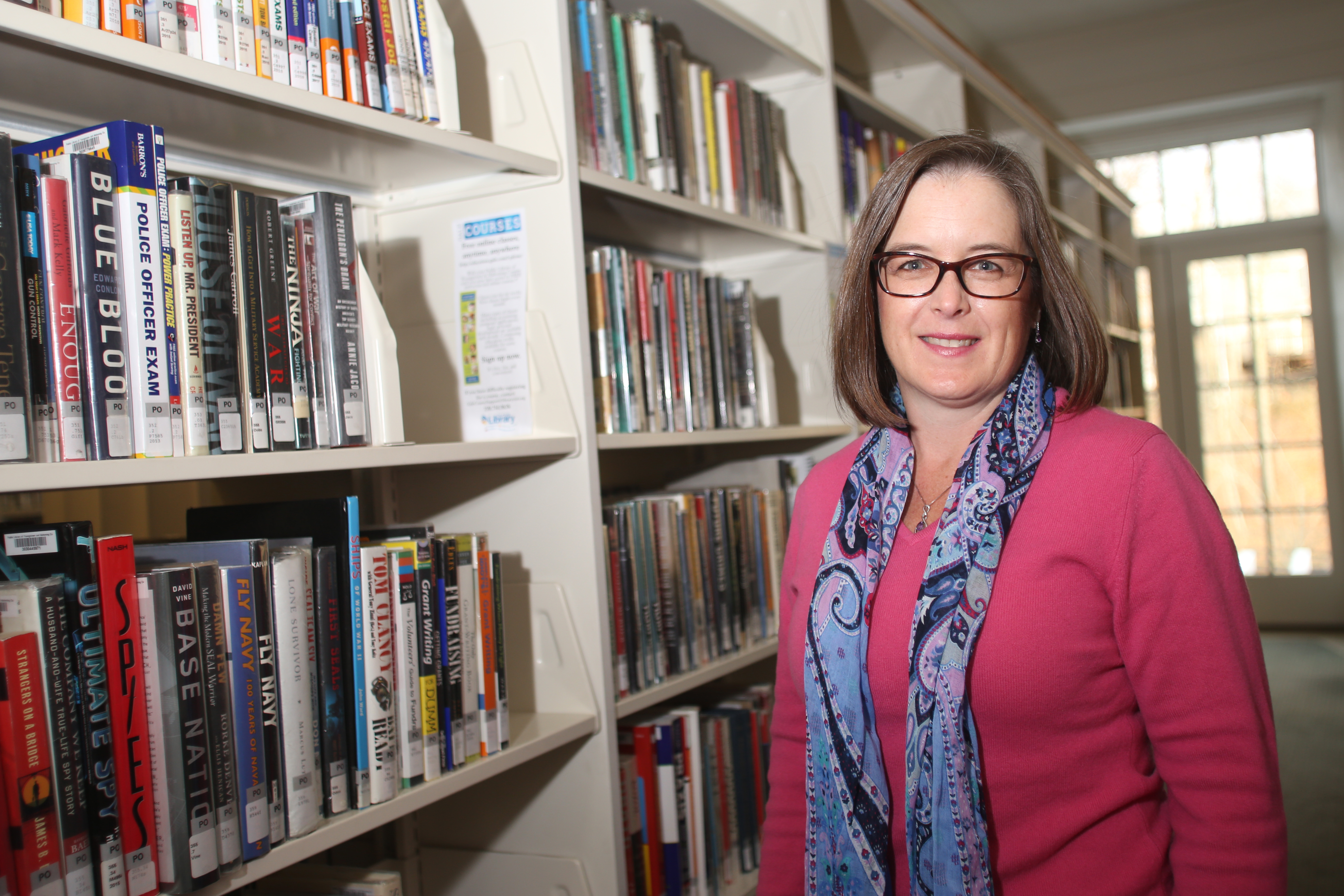 ---
By Justin Wier
YOUNGSTOWN
When Aimee Fifarek first came to the area as a finalist for the library director position at the Public Library of Youngstown and Mahoning County, she was taken aback by the number of people who attended a public forum with the finalists.
Fifarek worked as the Phoenix Public Library's deputy director for information technology and digital services at the time. The city of Phoenix itself is larger than Mahoning County, but Fifarek couldn't imagine 50 people in Phoenix showing up to hear from prospective library directors.
"Any community that cares that much about libraries is definitely a community I will feel welcome in," Fifarek said.
The library's board offered Fifarek the director's position in October, and she quickly accepted. She will start Dec. 29 with interim director Sue Merriman staying on temporarily to help with the transition.
Fifarek will receive a $110,000 salary with a standard benefits package. She earned $94,244 in Phoenix.
The community's support of the library extends to the continued passage of levies to provide funding to the library, which continues to balance its budget.
"It's going to take time to change my mindset from a mindset of scarcity to a mindset of plenty," Fifarek said, noting that Phoenix's library system has struggled since the economic downturn.
That support is one thing that drew the Wisconsin native to Youngstown, another is an opportunity to help improve an area trying to retool itself for a digital economy.
"One of the things that's important to me is that I can go somewhere and make a difference," she said.
Libraries themselves are in a period of transition.
Fifarek said she commonly hears people ask why libraries are necessary when Google exists.
Librarians connect people with information, and that's not only helping them find books, Fifarek said, but helping people develop the digital skills they need to be successful.
In Fifarek's view, libraries exist to fill the niches other institutions may not adequately fill.
That extends from literacy efforts to, more recently, workforce development.
With literacy, Fifarek said the library can help provide resources well-off children have access to and poorer parents can't always afford, but how they provide those services is important.
The library needs to go to those who need it rather than expecting them to come to it, she said.
"If there's a choice between putting food on the table, paying rent and teaching children how to read ... I think you know what's going to come first," Fifarek said.
She added that many libraries have moved into workforce training in the wake of the economic downturn, providing things such as interview training.
The Youngstown library debuted its Career and Job Center in September.
People no longer work one job from graduation until retirement, and Fifarek said libraries can help people adapt.
She helped with a program in Arizona in which the library partnered with Arizona State University to provide programs in entrepreneurship.
Fifarek said making a public that often views libraries as places to read books see them as places that can offer these kinds of services and programs is part of her role as the library's new director.
"I need to be the chief proselytizer," she said.
More like this from vindy.com