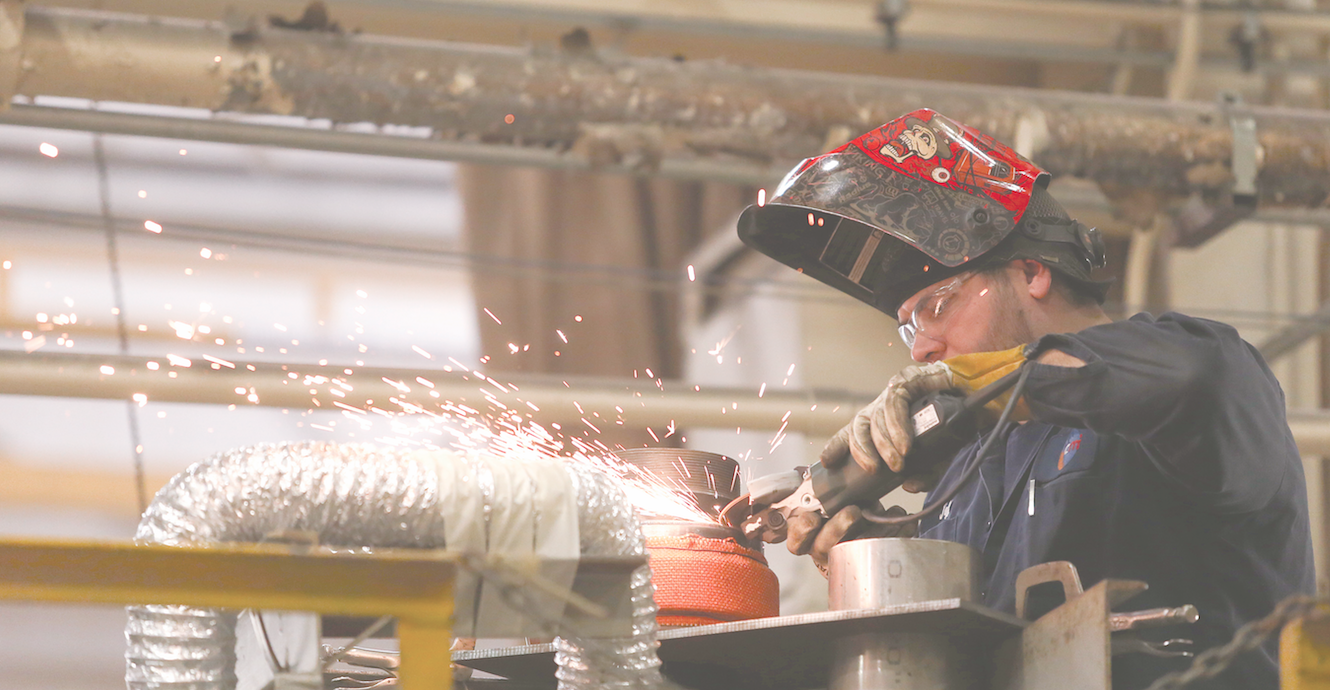 ---
By Kalea Hall
SALEM
When Salem's Electric Furnace Co. joined Belgium's Cockerill Maintenance et Ingenierie Group (CMI) in 2005, two long-standing companies became one force of longevity.
Electric Furnace Co., now CMI's Salem location at 435 W. Wilson St., began in 1911. Today, the company still engineers and assembles furnaces for industrial use.
CMI got its start in 1817 when industrialist John Cockerill became interested in steam machinery and built the first steam locomotive on the European continent.
"Our equipment is well-respected," said Tricia Myers, U.S. human-resources regional manager for the company. "We have very good relationships with our customers. The people that work here, there are a few who have been here over 30 years and a couple who have been here over 40 years. They care about the equipment and take pride in the work they are doing."
The history of the Salem CMI dates back to 1911 when Thaddeus F. Bailey established the Bailey Electric Furnace Co. in Alliance. By 1923, Bailey sold the company to Frank T. Cope, who renamed it Electric Furnace Co. and moved from Alliance to Salem.
Between 1922 and 1925, Cope applied for patents on electric furnaces and heating grids that are still in use today.
From the 1930s to the 1950s, the company continued to expand what it offered and supplied many local steel mills, but also had national and international business.
The global CMI has diversified itself since the 1800s. Between the 1950s and the 1980s, the company shifted from mechanical engineering to the steel industry. In 1995, CMI became a specialist in industrial equipment. When it purchased Electric Furnace, CMI added a new layer to its company: furnaces.
Today, CMI designs, installs, upgrades and services equipment for energy, defense, steelmaking, the environment and other industries throughout the world.
"Products out of this plant go all over the world," Myers said. "We are the center of competency for the types of furnaces we do."
The types of furnaces CMI in Salem engineers include box, tilt top, car bottom, roller hearth and rotary hearth. The company also does flexible heat treatment and galvanizing lines.
The equipment made at CMI in Salem treats metals. Many of the customers are repeat customers.
The company has supplied more than 6,000 furnaces and a range of services worldwide. Business, Myers says, is good. The company just sold a few contracts and is looking to recruit 15 employees to add to the 50 employed there.
"We are looking for engineers, project managers and sales personnel and a few for our shop," Myers said.
In October, CMI Group's U.S. locations of Salem, Chicago and Erie, Pa., celebrated 200 years in business.
"Our company has traversed turbulent and exciting times, and had to master several crises, but it has always been able to reinvent itself by offering responses to the challenges of each era," Bernard Serin, CMI's chairman and managing director, said in a statement.
More like this from vindy.com