Retiring Boardman Police Chief Jack Nichols reflects on 40-year career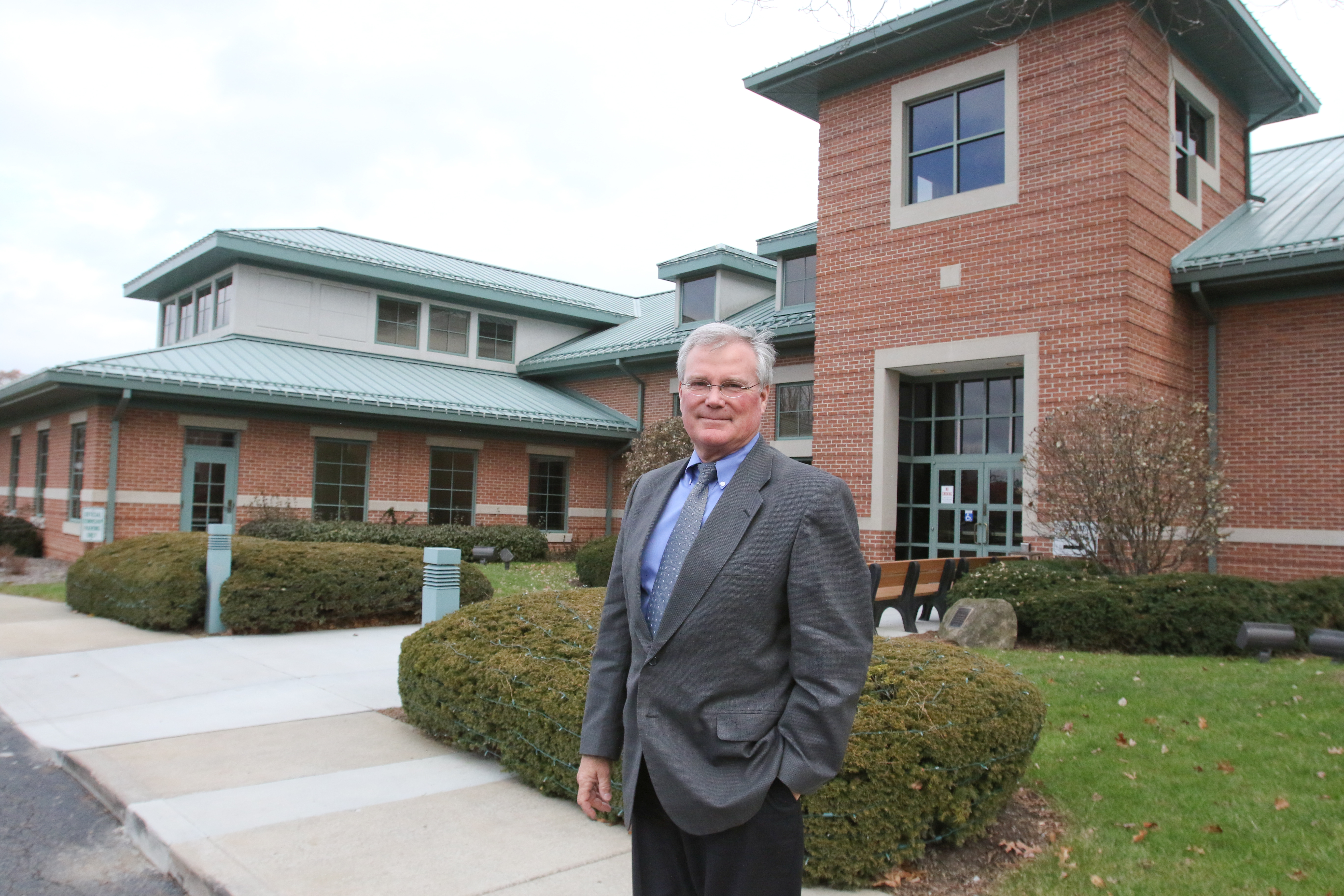 ---
BOARDMAN
Chief Nichols on one case he'll never forget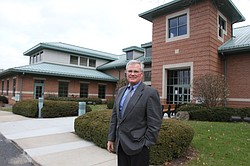 Video
Boardman Police Chief Jack Nichols discusses one case he will never forget during his 40 years at Boardman PD.
Jack Nichols showed up for his first shift as a Boardman police officer on Jan. 3, 1978.
Wearing a brand-new uniform, the 21-year-old patrolman was eager to hit the road.
It was a nasty afternoon, with thick, wet snow piled up along the slick streets.
Nichols went out with a supervisor. As they were driving down South Avenue, they saw a man riding a Harley-Davidson, swerving all over the road.
They began to follow the motorcycle, and the driver sped up, leading them on a chase.
As they approached Youngstown-Poland and Mathews roads, the police car ran into the motorcycle, launching the man into the air.
He tried to run away, but Nichols and the other officer caught him.
If that wasn't a memorable enough start to his career, the crash got Nichols sued.
"My first 15 minutes at work, I ended up in a lawsuit."
Nichols, now Boardman's police chief, shared the story while reflecting on his 40-year career in law enforcement, from which he is retiring at year's end. At a retirement party the township gave him, he called it "an honor and a pleasure" to serve and thanked the community for giving him a great career.
Nichols' interest in police work started when he was a kid.
CAREER PATH
He grew up in the township, living next door to a Federal Bureau of Investigation agent. Then, as a teenager, he worked for a landscaping company owned by a family with a police department connection. It sparked an interest for him, and a few years after graduating from Cardinal Mooney High School, he got hired by the township.
He said the job was much different back then, without the extensive training that today's officers go through.
The police department and the township were different, too.
Nichols was one of 30-some officers; today, the department has more than 60. South Avenue and U.S. Route 224 weren't the busy thoroughfares they now are, and much of the township's residential and commercial development hadn't yet happened.
"Crime was different back then," Nichols said. "We used to get lots and lots and lots of house burglaries and robberies. Stolen cars were always a big thing."
Now, stolen cars are a rarity, and much of the crime in the township is fueled by drug activity.
Nichols has fond memories of working robbery cases, where he seemed to have some good luck.
He recalled, for example, working closely with Youngstown police detectives Jerry Shuster and Daryl Martin during the years he worked in BPD's detective bureau. YPD and BPD often encountered the same robbery suspects.
"We used to have these little competitions," Nichols said. "We'd get someone doing robberies. When people do robberies, they're desperate. So they keep doing them until they get caught."
He and Shuster and Martin, who were partners, would compete to see who could catch a suspect first.
"He's a good guy. I enjoyed working with him," said Martin, who retired as a detective sergeant from YPD last year.
He, too, remembered working closely with Nichols.
"He's just very level-headed and easy to talk to and get along with. He's a good worker," Martin said. "If he got on to something, he worked it ... You could really count on him."
Nichols' retirement "is a loss for the Boardman police department, but he has certainly paid his dues," Martin added, "He's put a lot of time in down there and he did a really good job at that department."
POLICE WORK
Over the years, Nichols developed an approach to police work he still believes is effective. He tried to not only answer calls about crimes, but go out and look for them.
"I always believe that's the part of police work that keeps the community nice, because you have to keep the bad guys uncomfortable," he said.
Nichols was promoted to corporal (a rank that no longer exists), worked for many years as road supervisor, and was promoted to lieutenant.
Around that time, Nichols' wife, Cindy, became ill, and her condition progressively worsened. With two children at home, it was a difficult time, made even more so when Cindy died in 1992.
While he was dealing with his wife's illness, another officer approached him and offered to switch jobs with him. The officer was willing to inconvenience himself to allow Nichols to work steady day shifts, and to this day, Nichols says it's the kindest thing anyone's ever done for him.
He recalled other changes over the years, such as the numerous police chiefs he worked for, construction of a new police department in 1992, and the two-year process of getting the police department accredited.
Nichols later was promoted to captain, during which time he ran the detective bureau, then the patrol division.
Then, in 2009, police Chief Patrick Berarducci left, and Nichols was ready to take over the top job. He started out as interim chief, then the board of trustees asked him to stay on permanently.
Trustee Brad Calhoun noted Nichols' role in establishing a new countywide 911 dispatching system and in addressing the opioid crisis. He also praised the way Nichols has been accessible to members of the public and media.
"From everything I've seen, I can bet you that his passion for the job did not decrease from the time he was a patrol officer to the time he leaves as chief," Calhoun said. "He's a caring and honest individual with a unique ability to make people feel at ease."
"We all think the world of Jack," said Trustee Tom Costello. "He was the right person at the right time to be the police chief of Boardman, Ohio, and an absolute gentleman who made you feel safe."
CHIEF TENURE
During Nichols' tenure as chief, the police department increased the number of school resource officers in Boardman schools, built back up a police force that had been whittled down due to financial challenges by getting a police levy approved, established a check-in system for senior citizens and people with disabilities, and installed a prescription drug drop-off box at the station.
One of Nichols' most significant contributions was playing a lead role in establishing a new radio dispatching system for the county.
About a year and a half ago, Nichols said, he woke up one day and knew it was time to retire.
"I've been here for 40 years, so there's a lot of me here," he said. "The organization needs to have some change, and another set of eyes."
He gave the trustees more than a year's notice, and the township went through an extensive interview process to find Nichols' successor. They chose Todd Werth, who retired as head of the local FBI office.
Nichols will be done the last week of December, and Werth will be sworn in Dec. 28.
Nichols said his favorite aspect of the job was catching bad guys.
"The best was when I worked on the road, trying to catch the guy who thought he was getting away with a crime," he said.
He hopes the sum of his career resulted in more positive than negative, and one story he shared illustrates the bright side of police work.
As a young patrolman, Nichols again and again arrested the same man, who had a drug addiction, for petty theft.
"Every day he'd come out here and steal," Nichols said. "It got to be a very routine thing to arrest him. He was never a bad guy."
Nichols, wanting to be out looking for more exciting cases, got frustrated with how much time he spent arresting and booking the man for minor offenses.
He recalled booking the man one hot summer day, and realizing how sick the man looked. He didn't see him again after that and thought the man probably had died.
Decades later, a man approached Nichols at a township parade.
"You don't know who I am, do you?" the man asked. He lifted up his sunglasses, and Nichols was surprised to find it was the same man he'd arrested so many times all those years ago.
In the meantime, the man had gone to prison, where he'd gotten his life together. Now, the two are friends.
"I think about that," Nichols said. "It's a 20-year experience with just one person, and there are many stories like that."
More like this from vindy.com