Market Street students eat breakfast with Santa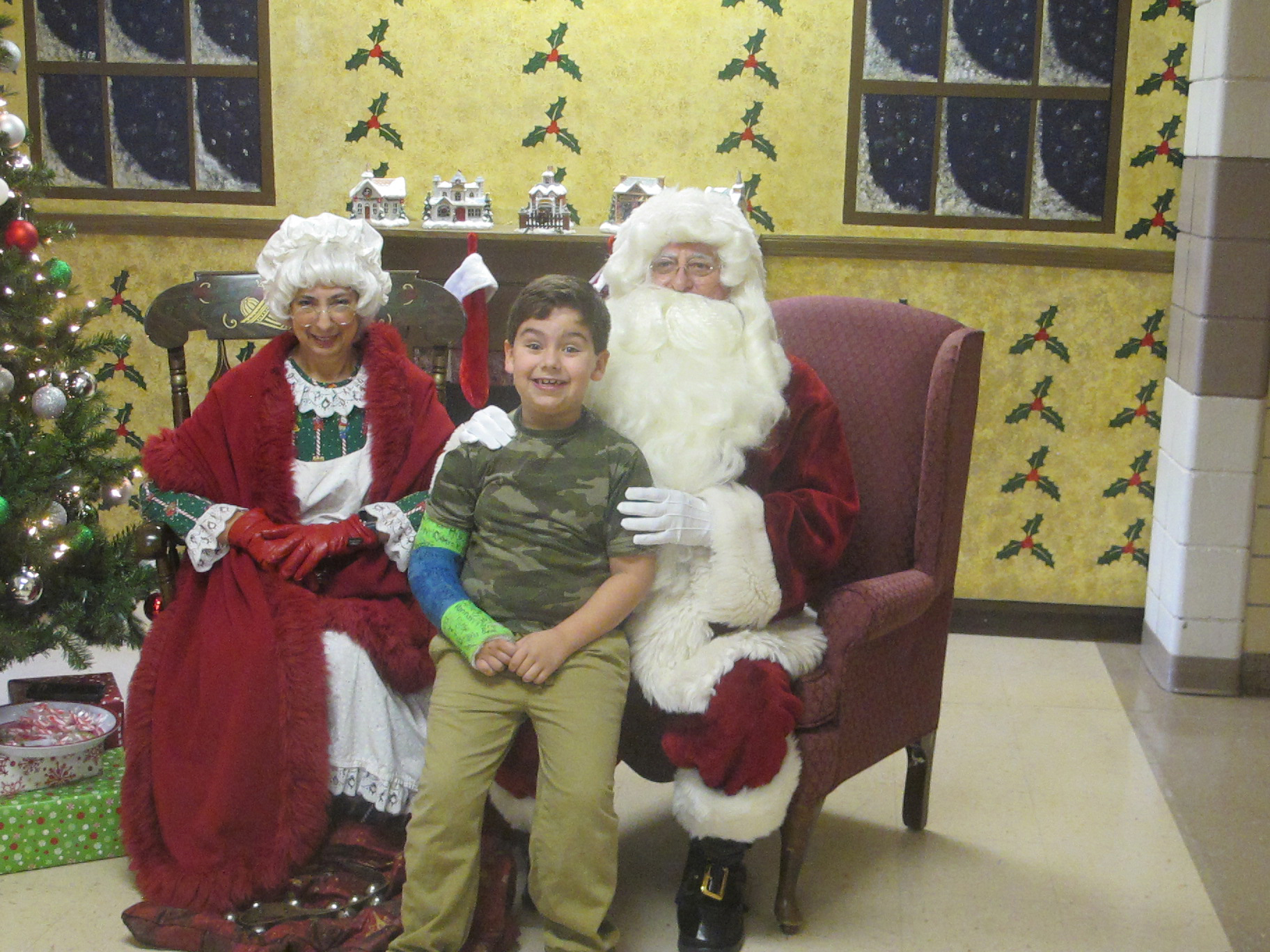 ---
By ZACK SHIVELY
The Market Street Elementary PTA hosted a breakfast at the school where families could eat, make crafts, win raffles and meet Santa on Dec. 2.
Committee chairs Laney Pinciaro and Allison Grope organized the event at the school. The PTA board members helped in preparing and running the event.
Students at the school, along with their families, began in the cafeteria where the PTA and other volunteer students from Glenwood Junior High School and Boardman Center Intermediate School served breakfast.
Raffle baskets lined the stage in the cafeteria. The basket raffles raised funds for PTA and school. They had 53 baskets in total at the event. The community and local businesses donated some baskets. Families donated some items for baskets as well. The PTA gave them a theme for a recommended item depending on the student's grade level. For example, kindergarten classes donated baking products.
They had two crafts for families to make. First, the children could glue together a Santa ornament to put on a Christmas tree.
The children also had a craft where they used utensils to scrape a top layer on an ornament that looked like a Christmas tree to show the rainbow colors underneath. The children could make interesting designs by scraping off the top layer.
The school had a photo opportunity with Mr. and Mrs. Claus at the end of the hallway outside of the cafeteria. The school took pictures for the families, though most parents used their cell phones to take pictures of the child with Santa.
The school does their Breakfast with Santa every year. The PTA began planning the event shortly after Halloween. The organization receives help from the community and families in the school.
More like this from vindy.com