Cooks prep no-knead bread at the Poland library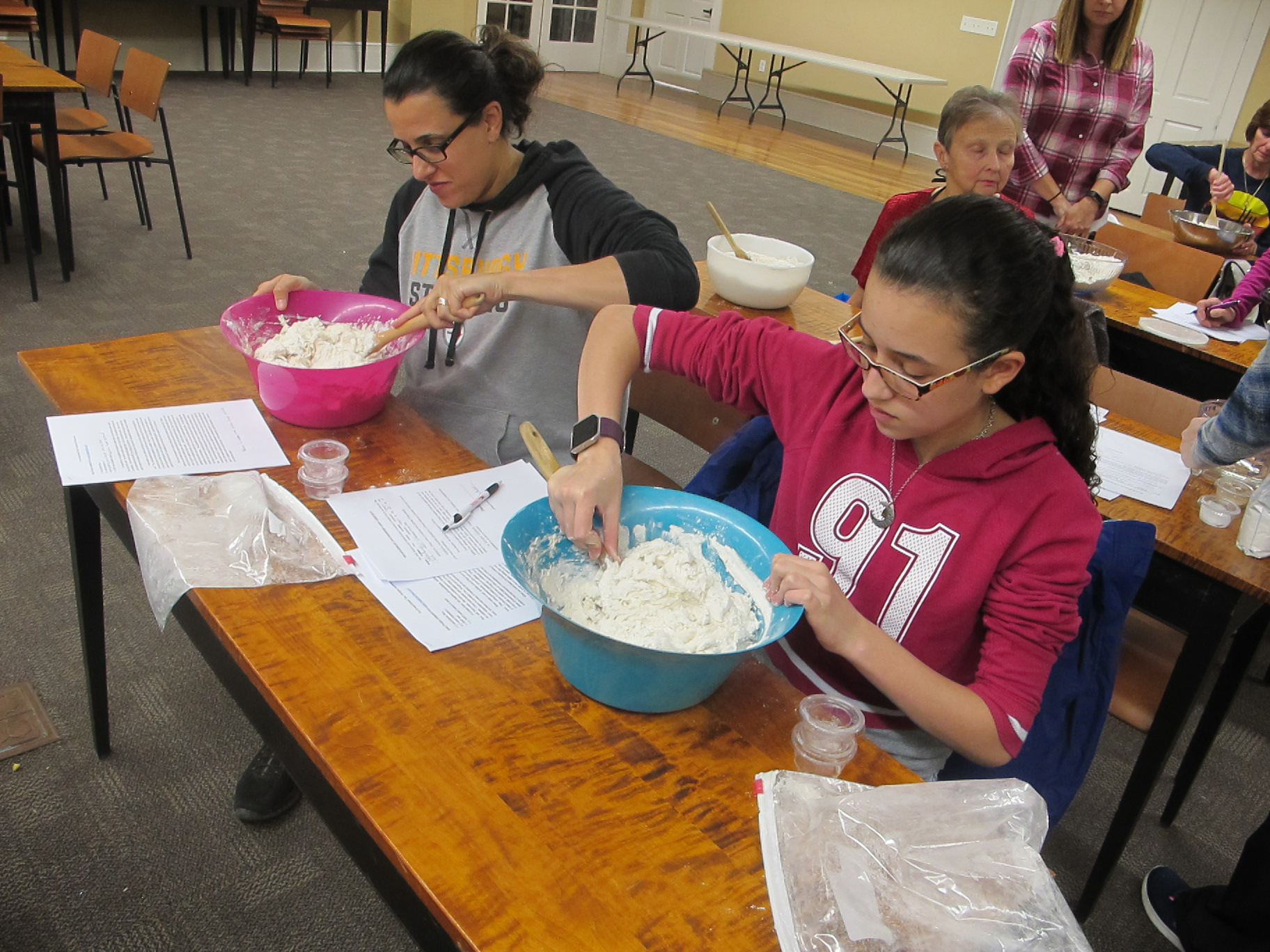 ---
By ZACK SHIVELY
Participants in the Poland library's cooking class on Nov. 20 came to the meeting room with cooking bowls ready to prep for no-knead bread.
Missy Williams, a Poland librarian, taught the cooking lesson. She provided ingredients and a modified recipe from King Arthur Flour's website.
Williams first demonstrated how to begin the process.
Once she had the ingredients in place and added water, she began to whisk the ingredients in the bowl. While she whisked, she gave some helpful tips she has learned over time for making no-knead bread.
Williams had the participants begin to mix their ingredients together after her demonstration.
She had extra ingredients and mixing bowls for those who needed them. As the cooks placed their ingredients into the bowls, she went around and poured water into each bowl.
They covered their bowls with plastic wrap and Williams explained the next steps. She talked about the best ways to cook the bread and how to add steam in a stove. After mixing the ingredients, the mixture needs to sit for a couple hours and can be refrigerated.
The mixture made three to four loaves of bread, which Williams brought to the event for the participants to sample.
She said the bread tastes better days after first making the dough. The bread will taste mild if the dough is cooked the day after it is prepped, but the bread gets its best taste about a week after.
Williams does a number of cooking events at the Poland library. She leaves time at the end of her events for a question and answer section.
More like this from vindy.com