YSU to make tuition guarantee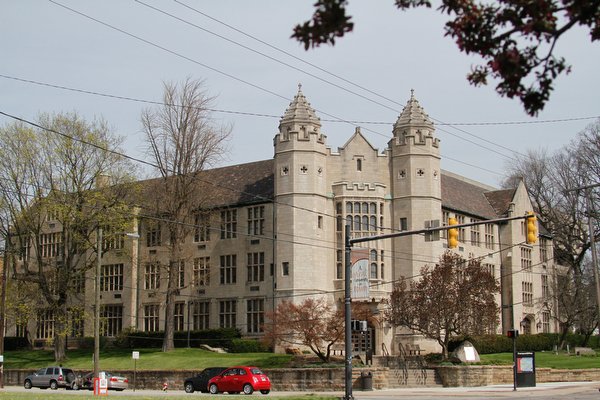 ---
YOUNGSTOWN
Youngstown State University Board of Trustees' Finance and Facilities Committee approved a tuition guarantee program locking in a student's tuition rates for four years, pending board and the state chancellor's approval.
The Penguin Tuition Promise will freeze tuition for the first four years of a student's enrollment at YSU.
The plan will begin with students enrolling next fall with a tuition cost of $8,899 annually. That rate stays in effect for the next four-consecutive years of a student's enrollment, along with room and board for university housing at $9,400 per academic year.
For returning students, tuition and fees will remain the same in the 2018-19 school year as the current academic year.
Students from out of state will continue to pay the out-of-state surcharge, which is not included in the Penguin Tuition Promise.
Program fees, lab and materials and college fees also are not included in the Promise.
There would be exceptions for students requiring more than four-consecutive years.
Also in financial news, YSU will cut parking fees, but increase housing costs, pending today's official trustees meeting.
The committee approved a recommendation to reduce the transportation fee by $40.
The fee of $155 will be $115 if the board approves the reduction.
The reduction comes from a request from the Chancellor of Higher Education of Ohio.
The rollback will put YSU in compliance with House Bill 49, enacted in July, which essentially disallows a transportation fee increase, explained Neal McNally, YSU finance and business operations vice president.
YSU's fee was raised in June "to ensure that the university has sufficient funds to meet debt service obligations made to the university's parking infrastructure," according to the resolution.
The increased fee would also allow a reserve to be built up to offset the anticipated cost to replace the Fifth Avenue parking deck, which will reach its useful lifespan in about 10 years, McNally added.
"Although this was a surprise to us because, historically, state-imposed tuition limitations do not apply to miscellaneous fees like parking fees, and this is not the best thing, long-term, in the interest of the university. It is not really an immediate budget issue for the institution," he said. "It's more of a longer-term planning issue, in a decade for that Fifth Avenue parking deck."
McNally said the university is looking into other options to mitigate what may, eventually, be a serious obstacle for parking services, including an optional premium parking package with access to a wider range of parking, and including the transportation fee in the locked-in tuition guarantee.
University housing and dining rates are expected to be raised by 2.3 percent, so the $9,090 annual cost for current students would increase to $9,312 next school year, and students enrolling next fall would pay $9,400.
University Courtyard Apartments room rental rates will increase $10 next fall. For example, a one-bedroom, one-bath unit that costs $805 per month this school year will cost $815 next school year.
Eddie Howard, Student Experience associate vice president, said the reason for the increases are to make improvements to living spaces, including adding and updating appliances.
The cost to rent at Courtyard Apartments is still lower than to rent at The Enclave, University Edge and Flats at Wick. A one-bedroom, one-bath apartment at those three complexes are $990, $999 and $930, respectively.
More like this from vindy.com