Retiring Boardman Police Chief Jack Nichols thanks township community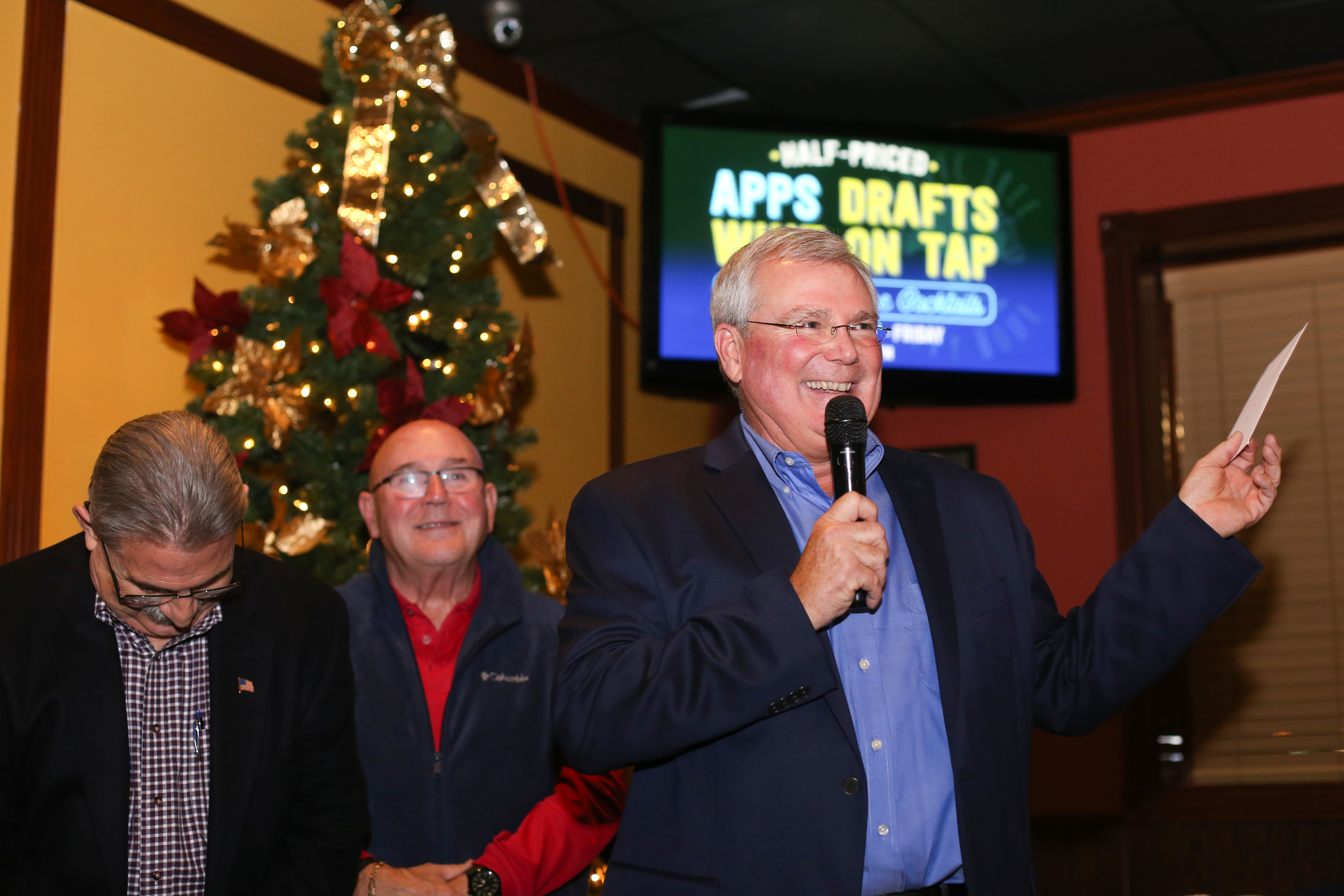 ---
BOARDMAN
BOARDMAN
Dozens of current and retired police officers, elected officials, township employees, family members and friends gathered Wednesday to celebrate the career of police Chief Jack Nichols.
"It's pretty overwhelming. I could probably tear up if I wanted to," said Nichols, surveying the large crowd that showed up at the Magic Tree Pub & Eatery on South Avenue for a party marking his upcoming retirement.
Nichols will retire at year's end after spending his entire 40-year career with the township police department. He started as a patrol officer in 1978 and worked his way up the ranks, becoming chief 81/2 years ago.
In a thank-you speech, Nichols recalled one incident early on in his career when he responded to a call involving gunfire. He said his parents heard he might have been injured and acknowledged how difficult those few hours must have been for them. He thanked his mom and dad, both of whom were in attendance, as well as his other family members.
He also expressed gratitude to the community.
"I should be saying thank you to the police department and to the township and to the community," he said.
"I didn't give them great service – they gave me a great career."
Township officials praised Nichols' leadership, noting he began leading the police department at a challenging time.
"Chief Nichols, at a very difficult time in our township's history, brought integrity back to our police department and helped rebuild it," said Trustee Larry Moliterno.
"And as a human being, I don't know if I've ever met someone as genuine and true as Jack Nichols."
During Nichols' tenure as chief, the township passed a new police levy, and Nichols oversaw the effort to rebuild a department that had been whittled down due to financial challenges. It's now back at full capacity, with 60-plus officers.
As for his retirement plans, Nichols said he plans to continue working in some capacity, but isn't sure yet what he'll do.
He does know one thing: "I'm done being in charge."
Noting the conflict-driven nature of police work, Nichols said he hopes his career resulted in more positive effects than negative.
"It's been an honor and a pleasure to serve," he said.
More like this from vindy.com