Summary of recent criminal activity in Poland and Boardman townships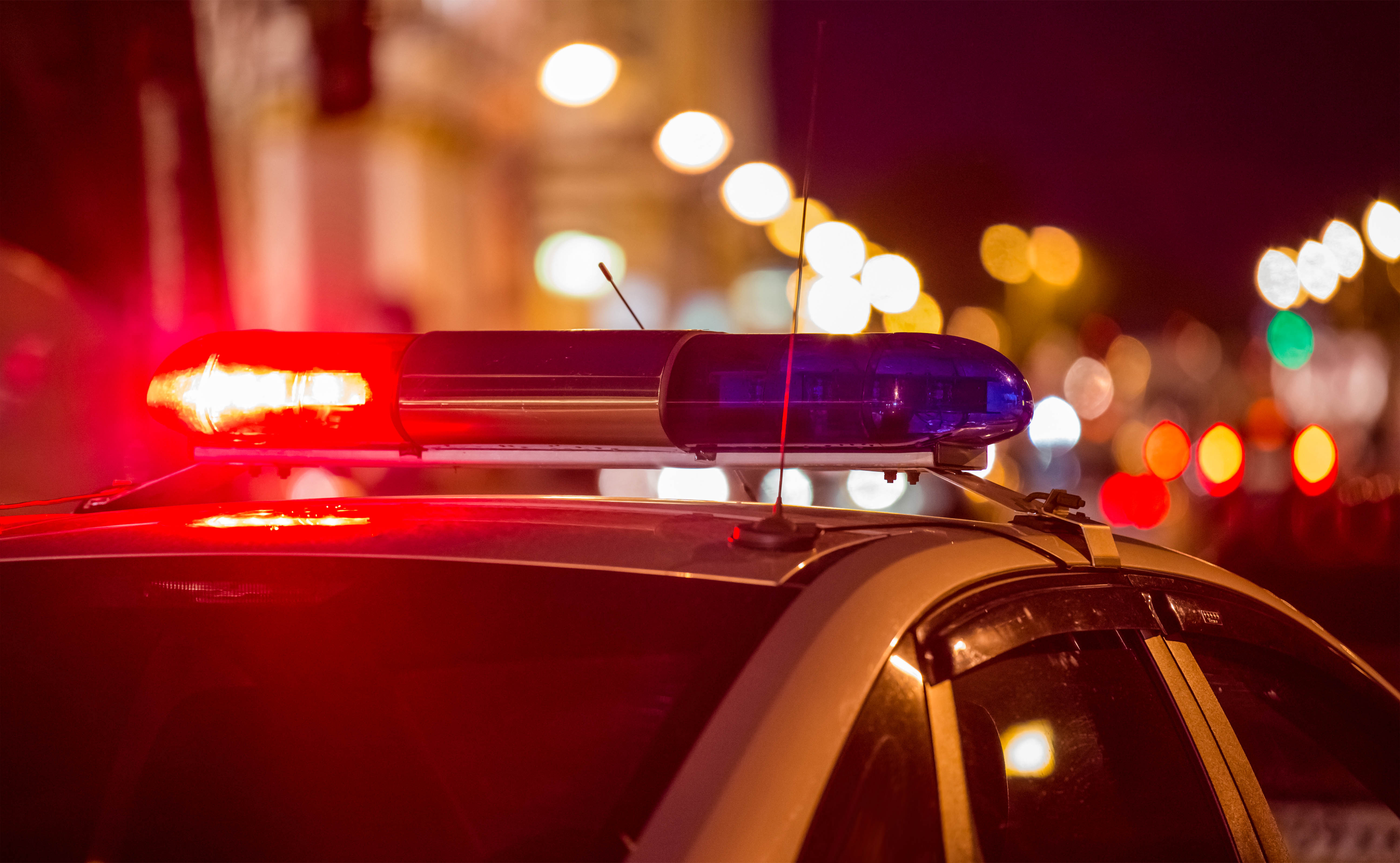 ---
POLICE CALLS
A summary of recent criminal activity in Poland and Boardman townships:
POLAND
Nov. 30
Recovered property: A 2012 Chrysler van that had been reported stolen was found at a Struthers Road church.
Dec. 1
Bad checks: Such checks were reportedly passed at Giant Eagle, 3130 Center Road.
Dec. 4
Criminal damaging: A Clyde Street woman discovered damage to a set of her Christmas lights.
BOARDMAN
Nov. 30
Theft: A 16-year-old Boardman girl was accused of stealing $144 worth of clothing from Macy's in Southern Park Mall.
Domestic violence: Police at Boardman Area Court on Market Street picked up then phone-booked Robert E. Hallas, 34, of Niles-Canfield Road, Youngstown, on a domestic-violence charge after a Nov. 5 situation in which his wife alleged that during an argument, Hallas slammed her to the ground numerous times, pulled the accuser's hair and grabbed her neck.
Fraud: Two people reportedly stole an undisclosed sum of money from Chemical Bank, 724 Boardman-Poland Road, by filing false claims of credit-card fraud.
Theft: Someone removed 150 wooden pallets from behind a business in the 6100 block of South Avenue.
Theft: A Youngstown woman noticed her shopping bag had been stolen while she was in the Southern Park Mall food court.
Domestic violence: Vincent T. Russo III of Tudor Lane, Boardman, was charged with the crime after his girlfriend alleged Russo, 43, had slapped her face with an envelope and with his hand during an argument.
Stolen property: A traffic stop on Market Street resulted in a felony receiving-stolen-property charge against Leresean J. Jackson, 24, of Kendis Circle, Youngstown, when, police alleged, a stolen license plate was on her car.
Theft: A man in his 50s reportedly stole seven articles of clothing valued at $2,485 from Sears in Southern Park Mall.
Vandalism: A set of automated doors sustained $1,500 in damage at a South Avenue long-term care facility.
Dec. 1
Arrest: Officers charged a 14-year-old township girl with disrupting public services, assault and theft after having pulled over a school bus last month on Market Street before a student reported being spit on and having his cellphone stolen and tossed out a window.
Breaking and entering: A rear door to a vacant residence in the 1800 block of Woodlawn Avenue was forced open, though nothing appeared to be missing from the adjacent garage.
Recovered property: A 2016 Chevrolet Trax was found on Youngstown's South Side after a man had reported the vehicle stolen in the 300 block of Boardman-Poland Road.
Harassment: An Aylesboro Avenue woman said an acquaintance has been harassing and threatening her via text messages, some of which also were derogatory in nature.
Theft: A tenant reportedly left Wagon Wheel Motel, 7015 Market St., without paying $340 in rent.
Arrest: Julissa I. Hernandez, 29, was taken into custody after police had pulled her over near Hillman Street. Hernandez, of East Judson Avenue, Youngstown, was wanted on a probation-violation charge from Campbell.
Arrest: Scott M. Maxwell, 36, who listed Youngstown addresses on Jacobs Road and East Avondale Avenue, was arrested during a traffic stop on Market Street. He was wanted on a city warrant charging aggravated menacing.
Breaking and entering: Someone broke into a vacant home in the 3900 block of Baymar Drive through a rear kitchen window, though nothing appeared to be missing or damaged.
Assault: Alexis N. Smith, 24, of Forest Park Drive, Boardman, faced a simple-assault charge after authorities pulled her over near Sheldon Avenue. A former co-worker alleged Smith had punched her head during an attack against the accuser Nov. 18 at a Market Street restaurant.
Dec. 2
Arrest: Authorities answered a call about a man possibly slumped in a car in the 400 block of Boardman-Canfield Road, where they charged Christopher N. Jibotian, 31, of Red Tail Hawk Drive, Boardman, with assault on a police officer, resisting arrest, operating a vehicle impaired and obstructing official business. Jibotian fought with officers and nearly head-butted one, then refused to cooperate during the booking process; he also refused to submit to a Breathalyzer test, a report showed.
Criminal damaging: Two Tara Drive residents reported their mailboxes had been broken off their posts.
Stolen property: A vehicle check near Market Street resulted in the arrest of Mason C. Powers, 30, of Atlanta Avenue, Austintown, on a felony receiving-stolen-property charge when, police alleged, the 2016 Nissan had been reported stolen in Liberty Township.
Theft: A Poland woman told police her bag that contained two pieces of jewelry was stolen from a counter at a Southern Park Mall store.
Theft: A woman reportedly took one tube each of hair dye and gel from Hair Depot, 4026 Market St.
Arrest: After responding to a fight at a South Avenue restaurant, authorities charged Joseph M. Patsko Jr., 29, with resisting arrest and obstructing official business after alleging Patsko, of Olde Charted Trail, Poland, pulled away from an officer and slammed his head on the hood of a cruiser after having caused problems at the eatery. He also received a minor-misdemeanor citation charging disorderly conduct while intoxicated.
Criminal damaging: A Glenwood Avenue man noticed a tire had been slashed on his vehicle, resulting in a $100 damage estimate.
Theft: Keith M. Lawrence Jr., 22, of Southern Boulevard, Youngstown, was charged with stealing $112 worth of merchandise that included a hooded sweatshirt from Kohl's, 383 Boardman-Poland Road.
Criminal mischief: An Annawan Lane man saw that someone had covered his vehicle with a plastic, brightly colored string from an aerosol can.
Criminal damaging: A car in the 7100 block of Glendale Avenue was found with all of its tires slashed. Damage was calculated at $350.
Dec. 3
Arrest: Officers were dispatched to St. Elizabeth Boardman Hospital to pick up Roosevelt Simmons Jr., 22, of Pasadena Avenue, Youngstown, who was wanted on charges of using weapons while intoxicated, obstructing official business, resisting arrest and operating a vehicle impaired. Simmons was driving the wrong way near U.S. Route 224 and Pinewood Drive and struck a cruiser; he also had a handgun and was intoxicated, authorities alleged.
Criminal damaging: A man told police he noticed a large scratch on his car's driver's side after having left Southern Park Mall.
Citation: After responding to a suspicious vehicle near Parkland Drive, police issued a minor-misdemeanor citation charging Chester L. Burns, 22, of Fifth Avenue, Youngstown, with having a small quantity of suspected marijuana.
Weapon: Authorities at the Mahoning County jail phone booked Jermaine Beverly, 28, of East Lucius Avenue, Youngstown, on a charge of being a convicted felon with a firearm, a third-degree felony. The charge stemmed from a Sept. 13 search warrant for Beverly's impounded truck in which a loaded .40-caliber handgun was found, a report stated.
Theft: A woman in her 30s reportedly stole $35 worth of air fresheners from Family Dollar, 4030 Market St.
Theft: Breondrae M. Bunch, 26, faced a charge after being accused of intentionally failing to scan $46 worth of child-care supplies at Walmart, 1300 Doral Drive. Bunch, who listed addresses on Hartzell Avenue in Youngstown and Sixth Street in Campbell, also was wanted on several warrants.
Dec. 4
Aggravated menacing: A man told police that while driving near Sheridan Road and Brandon Avenue, another motorist made a hand gesture that simulated shooting him.
Breaking and entering: Someone entered a storage facility and took numerous firearms.
Theft: A man reportedly left Walmart in a tan vehicle after having taken a 32-inch TV.
Stolen property: Derrick G. McIntosh, 48, of Martin Luther King Jr. Boulevard, Youngstown, and Bruce A. Dawson, 54, of East Philadelphia Avenue, Youngstown, were charged with receiving stolen property and possession of drug paraphernalia after police stopped their vehicle in the vicinity of Walmart and alleged finding two suspected crack-cocaine pipes, along with merchandise McIntosh admitted having stolen from the big-box store.
Drugs: A worker with a South Avenue care center alleged a patient had illegal drugs, though no charges had been filed at the time of the report.
Theft: A woman discovered a United Parcel Service package that contained baby clothing had been removed from her Southwoods Avenue apartment complex.
Criminal mischief: Someone in the 8000 block of Forest Lake Drive tossed eggs at and struck a truck.
Robbery: Authorities charged Aaron M. Julien, 41, of Brookfield Avenue, Boardman, with robbery and child endangering after a $10 Christmas ornament was stolen from Kohl's. Julien, who lightly struck a loss-prevention official in the face while trying to flee, also had a 3-year-old child in a stroller, report showed.
Criminal damaging: Someone cut a strand of Christmas lights at a residence in the 1300 block of Quail Court.
Threats: A worker with a South Avenue big-box store alleged a woman threatened to damage the business shortly after having been terminated, though no charges were filed at the time of the report.
Identity fraud: A Tracy Drive man said he received a call regarding an account that he had never opened, though he did not experience any financial loss.
Domestic violence: Christopher M. Becker, 25, was picked up at his South Avenue residence on a domestic-violence charge, related to an Oct. 21 situation in which his girlfriend alleged the Boardman man had thrown her to the ground during an argument about their relationship.
Dec. 5
Arrest: Police responded to a possible drug overdose at a Sierra Madre Trail home, then took Frederick R. Fleming III, 51, into custody. Fleming, of Sierra Madre, Boardman, was wanted on a local warrant charging receiving stolen property.
Arrest: Officers conducted a welfare check at a Tiffany Boulevard motel, where they arrested Albert L. Brown, 29, of Boardman, on a Struthers warrant charging failure to appear in court.
More like this from vindy.com
December 7, 2017 midnight