State seeks probe into into claims made against incoming Struthers judge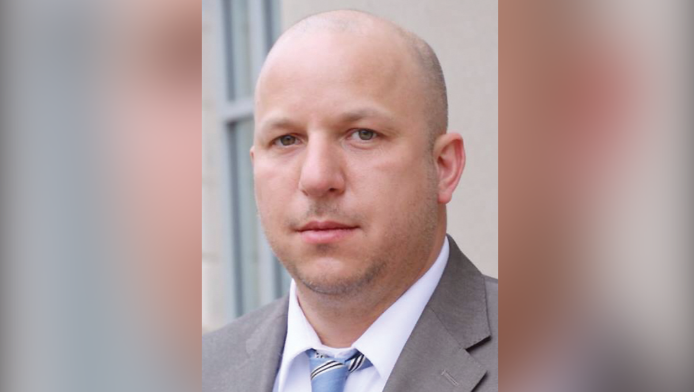 ---
STRUTHERS
Secretary of State Jon Husted asked the Mahoning County Sheriff's Office on Tuesday to investigate allegations of wrongdoing made against Struthers Municipal Court Judge-elect Dominic Leone by a pair of former campaign workers.
The affidavits were filed in October during the run-up to the Nov. 7 election by two women who were both campaign workers for Leone and were his ex-girlfriends.
Leone, a Democrat and the law director and prosecutor for the city, defeated Republican candidate Damian DeGenova in that election.
The women who filed the affidavits claimed Leone took illegal campaign contributions and they saw him smoking marijuana.
"The sheriff is welcome to look into the matter. I will fully cooperate with any requests," Leone said. "I stand by my responses previously submitted, and I hope the sheriff reads my specific responses with exhibits as it doesn't seem that others have."
Leone issued a statement Oct. 16 denying the allegations and provided copies of checks from donors to make his case the contributions he accepted were within the law.
Before the election, Joyce Kale-Pesta, director of the Mahoning County Board of Elections, said Leone's campaign finances were reviewed and no irregularities were found. County Prosecutor Paul J. Gains characterized the allegations as "he said, she said" and determined there was not enough evidence to warrant an investigation into the matter.
The elections board voted Nov. 6 to determine whether it would call for an investigation into the allegations. The vote resulted in a tie along party lines – Mark Munroe, board chairman and county Republican Party chairman, and Tracey Winbush voted for an investigation, while Dave Betras, county Democratic Party chairman, and Robert Wasko voted against an investigation by the sheriff.
During the election eve meeting, Betras characterized the discussion as a political move on the part of the Republicans to influence the election against Leone. Munroe denied the vote was political in nature and argued the women who filed the affidavits were never interviewed.
Munroe also pointed to the history of corruption among county judges as justification for taking the claims seriously.
The resulting tie forced the elections board to pass the matter along to the secretary of state's office.
Betras said he is "zero point zero" percent concerned with the investigation and called it a waste of time and taxpayer money.
"There's nothing there. It's fake news," he said. "Mark Munroe should be ashamed for wasting the sheriff's time and taxpayer money on this. He's just scoring political points."
Munroe was pleased with Husted's ruling, however.
"I think there was some frustration there that the women were never interviewed," he said. "Law enforcement should at least talk to the women."
More like this from vindy.com