Mill Creek has Christmas event at Lanterman's Mill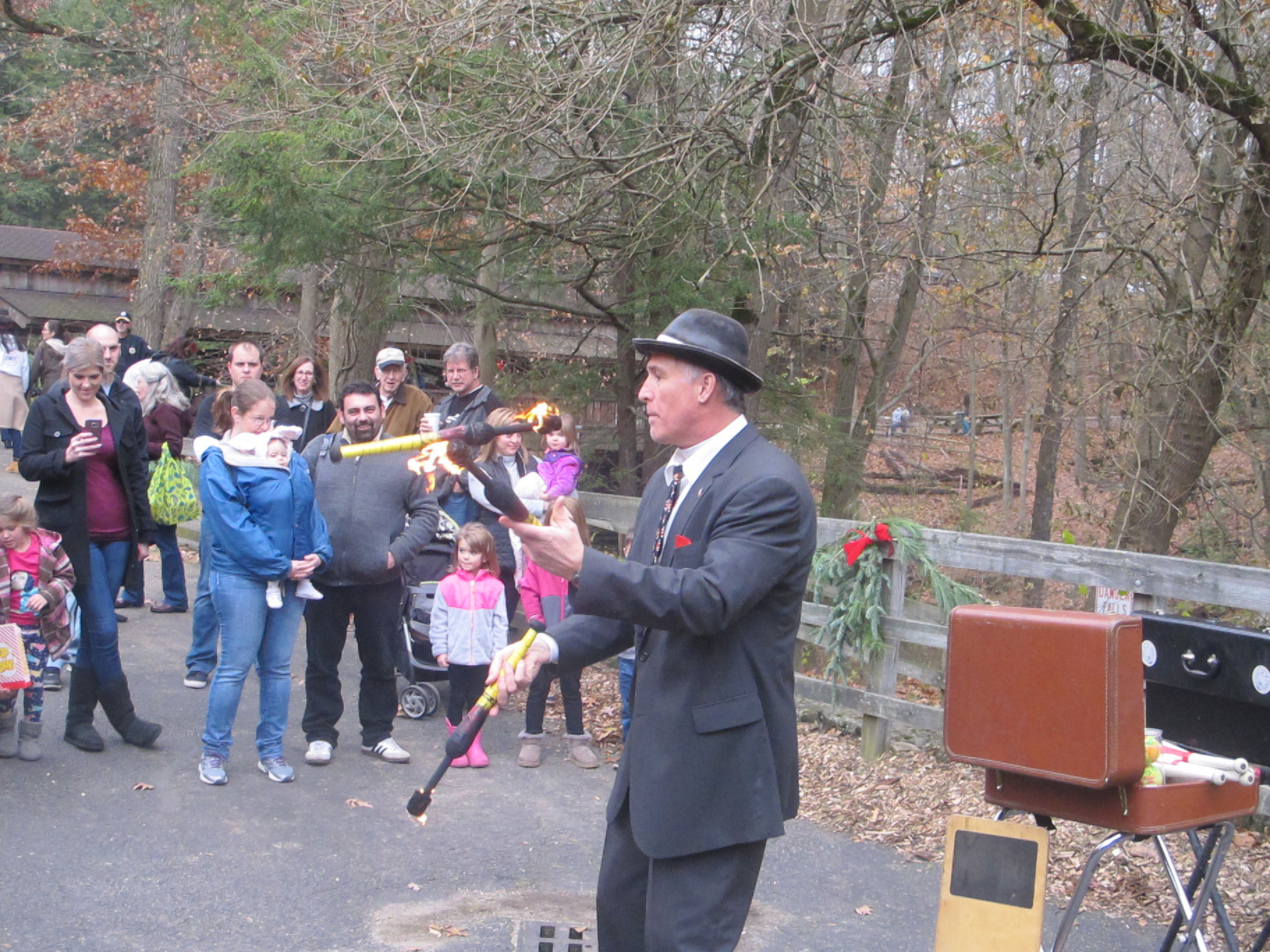 ---
By ZACK SHIVELY
Mill Creek Metroparks hosted its annual Olde Fashioned Christmas event at Lanterman's Mill on Nov. 25 and 26.
Carol Vigorito organized the event. She brought entertainers, artisans and catering to Lanterman's Mill. She placed the entertainers and artisans throughout the top, ground and basement floors of the mill. The public could go to the bottom of the mill to see rocks and the Mill's wheel as well.
The day allowed families to explore the mill since each area of the mill was open. Each floor and notable area had a placard explaining its significance. The ground floor also had an area detailing the history of the mill as well as the gift shop for the public.
Artisans gave live demonstrations all day inside the mill. These events included woodcarving, rock painting, weaving, leatherwork, pottery and tinsmithing.
Mill Creek Metroparks gave craft makers their own stations. Crafters brought soaps, signs, iron designs, birdhouses made of repurposed materials, paper ornaments and gourds.
The event also had two local photographers, Scott Lanz of Lanzscapes and Bob Barko Jr. of Steel Town Studios. Both photographers take pictures throughout Youngstown and the park.
The park hung wreaths on the outside of the mill for the Christmas season. During the event, they set up a place for children to talk to Santa. Outside, they had a "giving tree" from the Mahoning County Educational Service Center. Families placed gloves and hats on the tree and the MCESC gave the items to children in need. Pioneer Trails Tree Farm donated the tree.
The park invited musicians and musical groups to play throughout the two days, including One String Short, Tytely Wounde String Band, Harper Kirk, Jon Mosey and a low brass ensemble. They also had family entertainer Joe Sullivan, who does balloon art and sometimes performs as Jocko the Clown, and Howard Mincone, a juggler and comedian.
Vigorito said she was very thankful to have such helpful volunteers and staff members. She had about 60 people who assisted in making the event, with more than 10 volunteers and staff each day for six days.
The event began as a small craft show in the 80s and became the "Olde Fashioned Christmas" in the early 90s. The event has become very popular, with vehicles filling both parking lots for the mill and others parked along the street. Their record attendance was between five and six thousand people. Vigorito said she hopes to meet that benchmark each year.
Lanterman's Mill closed after the Christmas celebration this year. The mill will be receiving updates to its wheel and surrounding structure throughout the building until reopening in April.
More like this from vindy.com